The former professional wrestler and actor Dwayne Johnson aka The Rock has turned down the offer of hosting 2022's Emmys. This pop culture event is already in the highlight which is due in September 2022, however many are wondering who will be hosting the Emmys. The rumors were previously reported that Dwayne Johnson and Comedian Chris Rock had been approached to hold the proceedings however the results are finally visible.
Also Read: Dwayne Johnson Seemingly Confirms Henry Cavill Superman's Cameo in Black Adam
Dwayne Johnson along with Chris Rock were both in demand after the Oscars Controversy that happened in March this year. Rumors began last month that the comedian was also offered an informal invitation to host the proceedings.
Actor Dwayne Johnson aka The Rock Turned Down Hosting for Emmys
You May Also Like: The Rock Silences Fans Criticising His Lack of Abs By Revealing The Real Reason Behind It
In an interview with ET, Johnson shared the reason for turning down the offer to host the 74th annual event, which has been scheduled to take place on September 12. According to the actor, it was 'the schedule' that kept him from hosting the event. He shared, "I was really, truly honored when they came to me and asked, but it was just a scheduling thing, That's all. That's really what it comes down to."
You May Also Like: Hierarchy Of Speed In DC Is About To Change: Are DC Fans Casting The Rock As New Flash?
While the comedian Chris Rock has also turned down the offer as he is already occupied with his Ego Death World Tour and upcoming Netflix comedy special. According to the source, Rock is in "the middle of his tour and is preparing for the taping of his comedy special, which will be taping this fall." 
A Brief Highlight About The Oscars Controversy That Happened in March 2022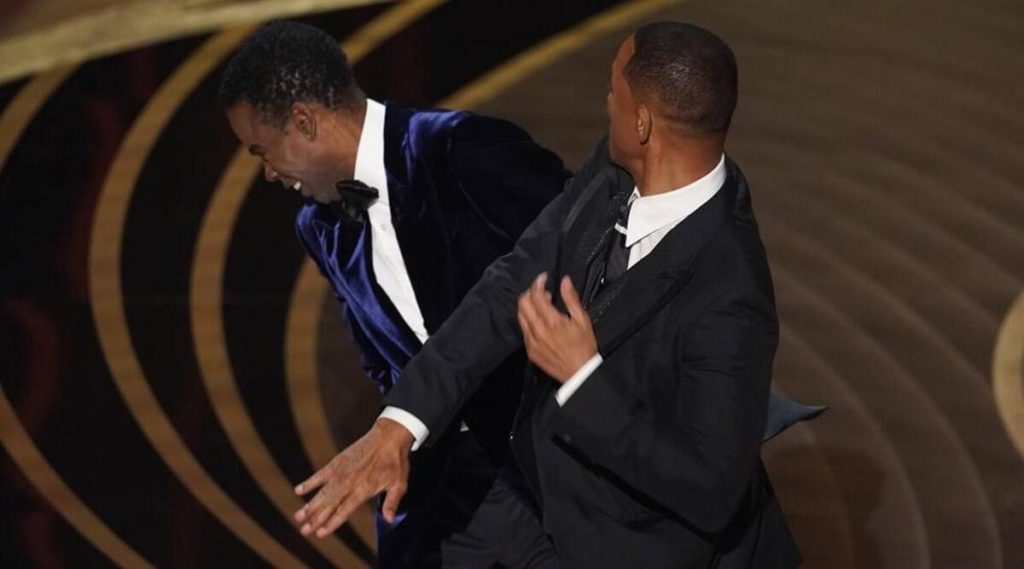 Also Read: Logan Paul Reveals The Rock Hates Him Now
The Oscars 2022 were quite controversial as The Pursuit of Happyness star Will Smith slapped the comedian Rock at the 94th Academy Awards due to the latter joked about the bald look of the actor's wife, Jada Pinkett Smith. The comedian joked that Smith's wife looked like the GI Jane protagonist. For the unversed, Mrs. Smith suffers from alopecia, a medical condition that makes hair fall which is why it offended the actor and his wife.
Also Read: Dwayne Johnson Says Fans Will Go Wild With James Bond Actor's Doctor Fate in Black Adam
After the Hollywood stars turned down the offer to host the event, many are speculating that the proceedings might happen in the absence of a host as a TV academy representative told the outlet that they are not considering a host this time.
Emmy Awards will be set to appear on September 12, 2022.
Source: ET