In the second episode of The Kardashians, which aired on Thursday, Khloe Kardashian revealed that her ex Tristan Thompson proposed to her more than a year ago. She decided to reject him and kept this a secret from her family. Kim Kardashian then explained in the episode that she would've said yes if someone proposed to her like that. Fans quickly trolled the socialite for her statement reminding her of her failed marriage with Kris Humphries. The socialite was married to the former professional basketball player for only 72 days in 2011.
Kim Kardashian confronted Khloe Kardashian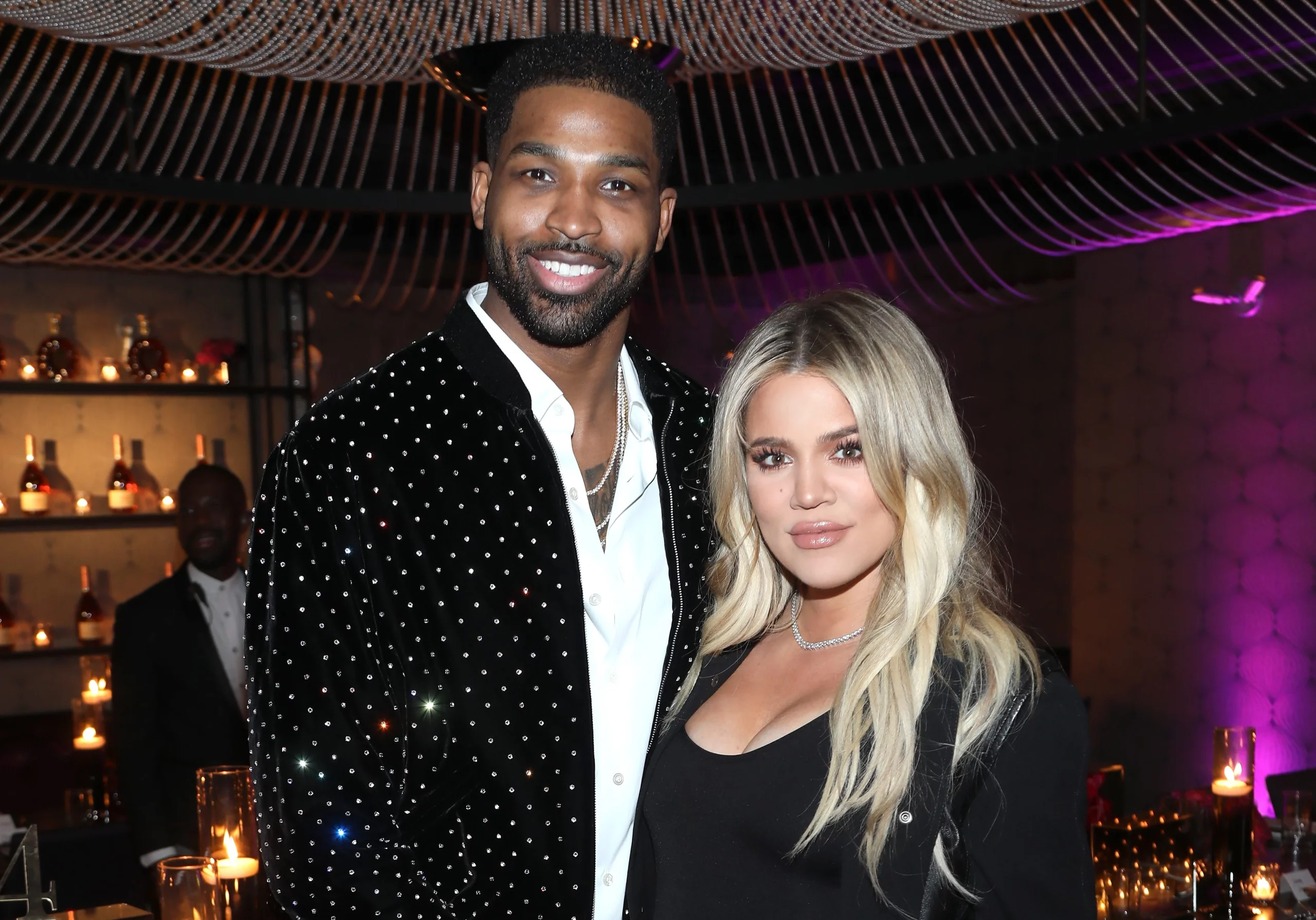 In the episode, Kim Kardashian asked Khloe Kardashian why she didn't tell her family about Tristan Thompson's proposal. Khloe Kardashian then explained that she rejected him. She said,
"I said, 'I need to make sure this is a totally different relationship because I wanna be proud to say I'm engaged to anyone. And that's why I said, 'I'm not comfortable accepting this right now because I'm not excited to tell my family,' and as hurtful as that probably was for him to hear, it was the truth. I'm not ever gonna accept something or give someone false hope, and I said that to him."
Shortly after this, Kim Kardashian said in a confessional, "I don't know. If someone asked me [to marry them], I would have to say yes! I'd feel so bad." The SKIMS mogul explained that she would've said yes if someone proposed to her just because she will feel bad.
Also read: "Just because someone does you dirty doesn't mean..": Khloe Kardashian Ashamed For Still Loving Unfaithful Ex Tristan Thompson, Says It's Tough to Move on From 6 Year Romance
Fans reminded Kim Kardashian of her failed marriage with Kris Humphries
Fans immediately reminded the socialite about her short-term rushed marriage with the former professional basketball player Kris Humphries. A social media user commented, "When Kim said she'd say yes if someone would propose to her cause otherwise she'd feel bad 💀 girl that's why you were married for 72 days." A lot of people chimed in to troll her as her statement about accepting a marriage proposal just because "she'd feel bad" is quite foolish.
Also read: In a Subtle Dig at Kris Jenner Ruining Kim Kardashian's Brands, Kanye West Orders North West to 'Never let anyone' Take Over Their Company
Kris Humphries and Kim Kardashian's marriage only lasted 72 days
Kim Kardashian and Kris Humphries got engaged in 2011, just seven months after they were spotted together for the first time. At the time, the topic of discussion was their height difference. Kim Kardashian is 5'2″, while Kris Humphries is a staggering 6'9″. He decorated the socialite's bedroom with candles and rose petals written out to say, "Will You Marry Me?" He proposed to her and it was aired on Keeping Up With the Kardashians. The socialite said yes without any hesitation. The two then got married at a Montecito estate on August 20, 2011.
However, things took a turn only 72 days later as the SKIMS mogul filed for divorce on October 31, 2011, with "irreconcilable differences" cited. After one year, she was spotted with rapper Kanye West.
The Kardashians can be streamed on Hulu.
You may also like: 'Every single person who knows her is tired of her attitude': Kylie Jenner Reportedly Sick And Tired Of Kim Kardashian's Daughter North West Acting Like a 'Spoiled Brat'
Source: The Kardashians