The Absolute Carnage Event leaves everyone with their hands full. However, this isn't the last you'll see of the Green Hero and the Web-Slinger. There's more to come in the new comic issue which highlights the adventures of the two heroes. Marvel recently announces the new title featuring Spider-Man in the Hulk comics. 
Spider-Hulk is Back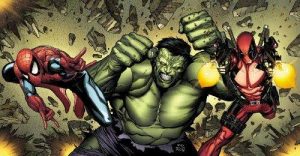 Though Immortal Hulk will hit the shelves in less than 2 months, fans are excited for the adventures of Spider-Hulk. It turns out Venom isn't the only entity to switch hosts with Carnage. The new issue shows the Green Hero positioning himself with a Spider-Man's costume. The Green Hero seems to be swinging on some gamma-radiated webs. We all know now what we should be expecting from the upcoming issue. 
The image seems similar to Web of Spider-Man #70 from 1990. The comic issue was titled "Are You Ready for Spider-Hulk?" So this doesn't seem like something new but the characters may explore each other's power and persona. There are a lot of unanswered questions such as, ' What is Bruce Banner like if he doesn't have the balancing act with The Green Beast' or 'What does introducing such a rage-based persona do to everyone's favourite Friendly Neighborhood Spider-Man?' It seems the new issue will answer the fan questions soon. 
Immortal Hulk: Great Power #1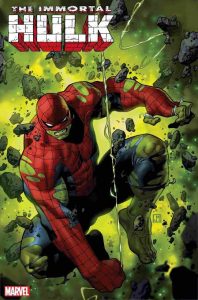 When Bruce Banner wakes up in the middle of the night without the Hulk, he thinks he's finally free. But the Hulk is immortal—and the night's not over yet.
If you thought he was dangerous in the body of mild-mannered Bruce Banner, wait till you see him now. Peter Parker is a man with the proportional strength and agility of a spider, capable of lifting trains on his bad days… And he's about to get a big, green power-up—with a temper to match.
Immortal Hulk: Great Power #1 will hit the shelves on January 29, 2020.