The CW's long running series Arrow has reached its Final Season. The archer superhero have been gracing the fans for eight seasons. The Arrow star Stephen Amell, on Wednesday shared his favorite scene from the show through his Twitter handle.
Arrow Season Eight
The finale season of Arrow premiered on The CW on October 15th. The show is confirmed to have 10 episodes in its penultimate season. The Arrow is the story of Oliver Queen where he fights crime and corruption as a secret vigilant. He derives his name from his secret weapon of choice, the bow and arrow. Oliver will be seen fighting a battle in the eight season that will have the multiverse facing threat. Till now, the season has seen several of the fan-favorite characters of the show reappear for the eight season.
Oliver Meets his Son
My favorite scene of this season. So lucky to share it with @benlewishere — https://t.co/CUCmr2TEwJ

— Stephen Amell (@StephenAmell) November 5, 2019
The scene tweeted shows William Clayton-Queen meeting his long-lost father, Oliver. The emotional scene of the father meeting his son is equally heartwarming and heart-rending. In this emotional exchange, William also reveals to Oliver about his sexuality. The final season had surprised the viewers with bringing Oliver's children, William Clayton-Queen and Mia Smoak to the relative present from 2040. Mia Smoak is also the Blackstar in the series.
Arrow to End by February 2020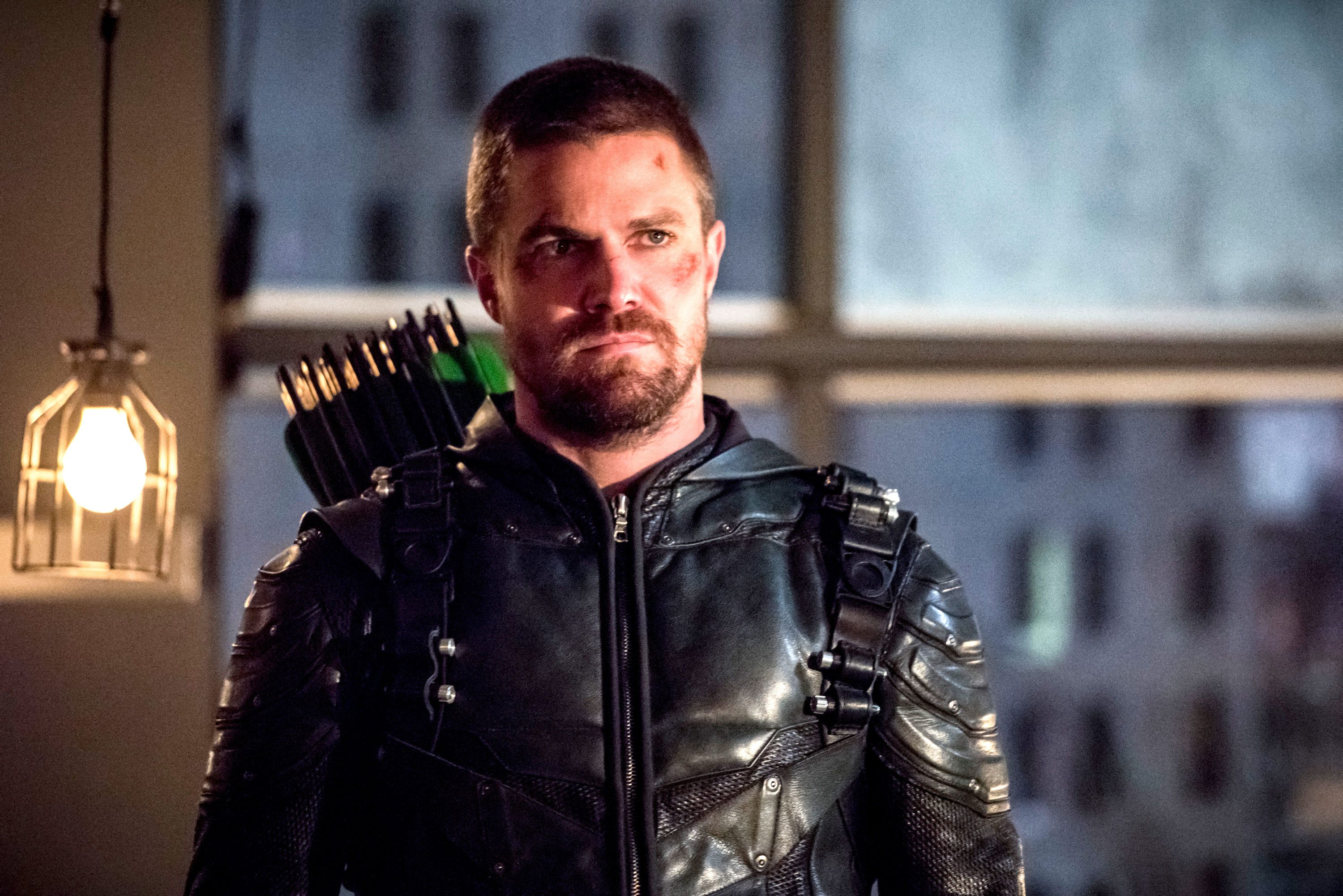 The latest  episode of the final season, titled "Present Tense" premiered on The CW on  5th November. The next episode( "Prochnost") will air on 19th November. The show, starring Stephen Amell will bid adieu by February 2020 reportedly with the season's tenth episode named "Fadeout". The long-running show also stars Emily Bett Rickards, David Ramsey and Willa Holland along with others. Watch Arrow on Tuesdays at 9 p.m. ET/PT on The CW. the show is also available on Netflix.
Source: Comicbook, Digital Spy