The end of this decade saw a bunch of pretty good memes floating all over the internet. Two of the memes have become a recent hit and are not going anywhere soon. The Mandalorians child character 'Baby Yoda' was too adorable to become a failure meme. Star Wars fans were awed over this tiny Yoda creature, and we could see that little cute green woolen ball everywhere while one meme template makes us smile; the other snaps us back to reality. The Joker character starring Joaquin Phoenix received tremendous responses from the fans. From comparing him to Ronald McDonald to Handsome Squidward to society jokes, dancing joker memes, it was an absolute winning meme.
Joker X Baby Yoda:

What happens when two sensations join together, forming a new collaboration? Absolute chaos and everyone losing their minds. It is what happened when Fans converted Baby Yoda into the Joker clothes, and makeup included. It was a weird yet exciting sight to catch a glimpse of this masterpiece. 

Is it Cozy out there?

The bizarre picture of baby Yoda dressed as the Joker, was discovered by the Joker director Todd Phillips. Sharing it on his social media handle, the director captioned the picture as "Is it just me, or is it getting cozier out there?". Todd also further posted that 9 seconds later, he found the artist too due to the comment section.
The amazing memes and merchandise:

This adorable, as well as disturbing fan art, has caught everyone's attention causing a new revolution. Previously separate merchandise for the Baby Yoda from Mandalorian and the joker character. Now this collaboration has inspired a new set of merchandise with the Baby Yoda dressed up as the Joker. As a bonus, the words 'Why so serious' are also printed across, making the commodity more adorable than ever. Other mentionable crossovers are the Baby Yoda as Captain America and also as Barack Obama popularly called the 'Yobama'.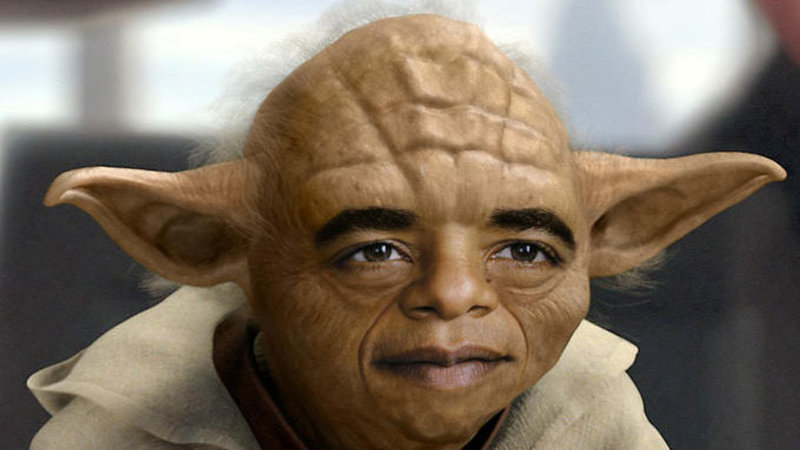 Source: comicbook