Senator Bernie Sander's image of him sitting on a chair, with a tweed coat and mittens broke the internet recently. It was a picture clicked at the inaugural speech of U.S president Joe Biden. The attire got the Social Media platforms busy with several memes.
Bernie grabbed all the attention at the inauguration. While the rest turned up in the latest designer formal wear, Bernie took a different approach. He made sure to dress for the frigid D.C. weather in a thick, brown winter coat and brown Vermont wool mittens.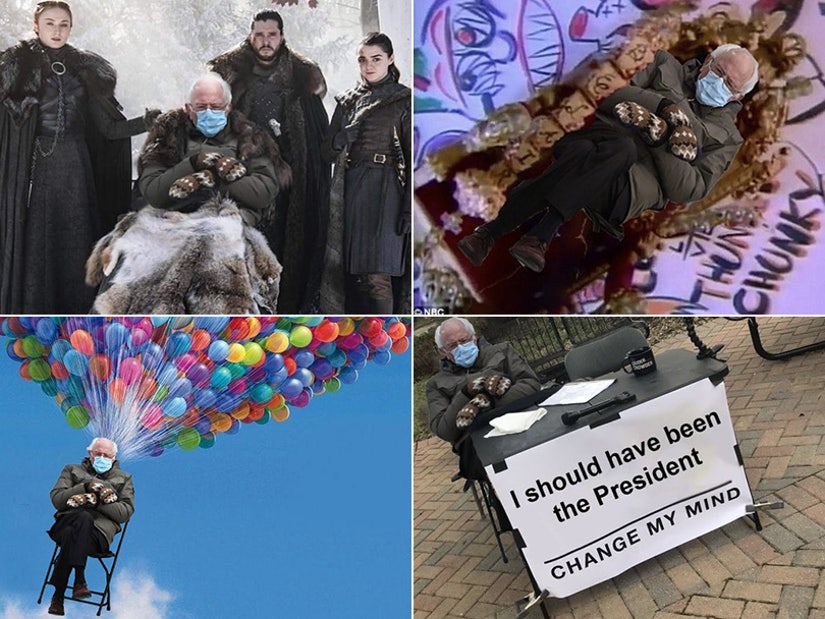 The net was quick to respond and got Bernie with his notorious attire on all kinds of visuals like video games, TV shows. It spread like fire across the globe. He showed up member of the Fellowship of the Ring, in the cockpit of the Millennium Falcon, hanging out with Deadpool, playing chess in The Queen's Gambit, and scores of other pop culture-themed images.
Inauguration Outfit Becomes Instant Meme
Many people quickly highlighted the 79-year-old independent Vermont senator's look and created endless memes. The video in which he was moving around with Biden for fundraising was the first one to be remixed to create funny content. Sanders was asked about his appearance in an interview. He defended the attire he took up for the event by quoting the cold weather outside. He clarified that he is not concerned about fashion, but was being practical at the event. His health and wellbeing mattered to him more.
Casual Yet Relatable Bernie
The moments captured at the inauguration of Joe Biden have been etched in everyone's memory. The reason behind it being the mittens that Sander wore and Sander himself.