As the wedding celebration of Benn Affleck and Jennifer Lopez gave internet relationship goals, the re-united celebrity couple leaves no moment to express their feeling. While the world was awestruck with the adorable wedding photos of the couple, their marriage headlines were all over the internet. As the grand celebration at Georgia Estate took 20 years in the making, Ben Affleck poured out his heart to address his love for Jennifer Lopez and her twin children. The Batman actor also reflected on his previous engagement and was reportedly overwhelmed during the wedding speech. 
Report about Ben Affleck  pouring his heart for Jennifer Lopez and her twin children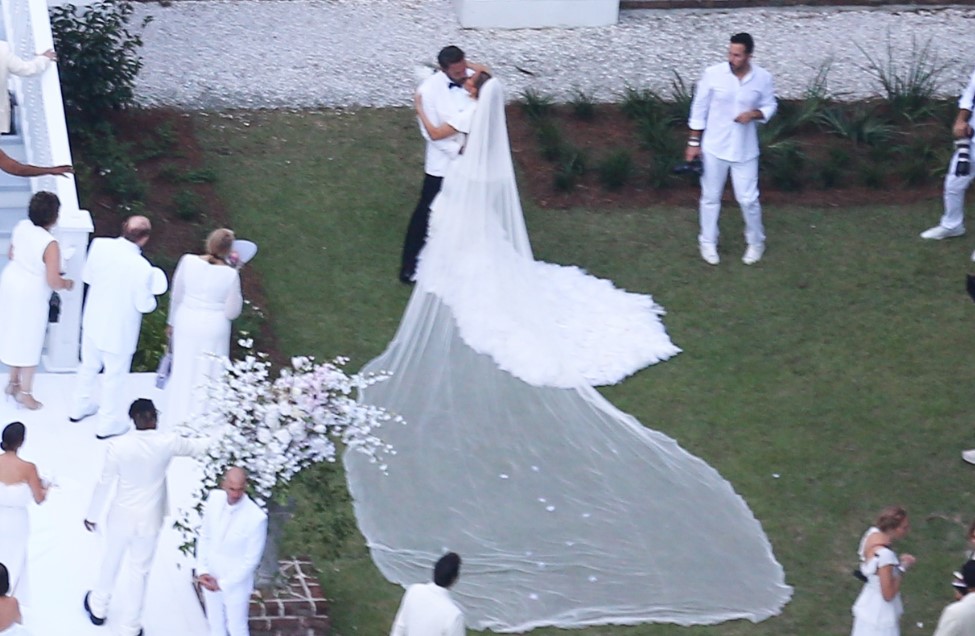 According to a report by US Weekly, Ben Affleck showered his affection for Jennifer Lopez and her twin children Emme and Max. Jennifer Lopez welcomed the twins in 2008 with her ex-husband, Marc Anthony. Ben Affleck welcomed the kids of JLo and said, "children are the blessing" Later, the source told the outlet, 
"Ben made an impassioned speech professing his love for Jennifer and her kids and said the children are the blessing and gift that happened because they didn't get married before and that is proof that everything happens for a reason."
Also read, Does JLo Really Like Being A Stepmom? Jennifer Lopez's True Feelings Towards Ben Affleck's Kids Being Present At Their Second Wedding Revealed
The reaction of Marc Anthony, the ex-spouse of Jennifer Lopez and the father of the twins
While sharing the reaction of Marc Anthony, the father of the twins and ex-spouse of Jennifer Lopez, another source of Entertainment Tonight said, "Marc Anthony and Jen and Ben and Jen Garner all still get along relatively well and share special places in each other's hearts." Later the source added, "The kids get along well, and Ben's kids love Jen, and Jen's kids adore Ben." 
Read more,  Georgia Police Declare Airspace Above Jennifer Lopez-Ben Affleck Wedding A No Fly Zone As Paparazzi Stoops To Extreme Levels To Get Illegal Pics
Is everything good between the Affleck family and Jennifer Lopez?
As the wedding was attended by close friends and family, many also speculated that there is something off between the Affleck family and Jennifer Lopez. However, Ben Affleck's brother Casey Affleck debunked the rumors and posted a message for Jlo after the wedding celebration. While posting the photo on Instagram, Case Affleck uploaded a throwback photo from 2002 and captioned, "Here is to twists and turns, new beginnings, and finding new reservoirs of old love," with a heartfelt note. 
Read more, "Get ready for some real dysfunction": Ben Affleck's Brother Casey Affleck Ends the Rumors of Him Hating the JLo Wedding, Sends a Message to Jlo After the Grand Celebration
Source: Entertainment Tonight / US Weekly / Instagram