The DCEU is about to beat Marvel In these major categories
June 8, 2019
News
June 8, 2019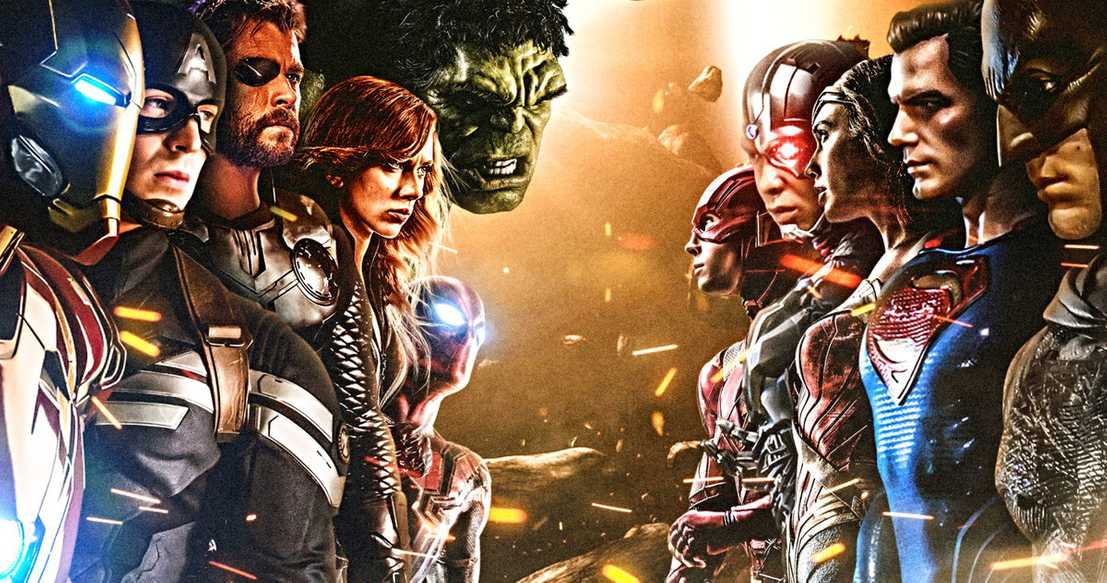 The DC Extended Universe may not be as successful critically or financially than Marvel, But these major milestones are currently a head of the Marvel Cinematic Universe. Movies such as Wonder Woman, Aquaman and SHAZAM! Show us that lighter DC movies bring in a much larger audience, Although Shazam! Wasn't a huge box office success it currently has 90% on Rotten Tomatoes, showing that fans and critics love the film, its unknown if a sequel will be ordered in for phase two of the DC Extended Universe. Wonder Woman was a huge success for the DC Extended Universe, critically and financially! With the box office numbers being 821.8 million USD, it's also the highest rated DC Extended Universe movie, it wasn't just a milestone for Superhero Cinema but it was a milestone for Women in general, now girls finally have a Superhero they can look up to. Aquaman was a surprise! It's not just the highest grossing DC Extended Universe movie but it's the highest grossing DC movie in general, it passed out The Dark Knight Trilogy, director James Wan took us to the visually stunning Atlantis. Aquaman two and Wonder Woman 1984 both have sequels in the works, Shazam! Screen-Writer stated "A sequel will come soon"
The first thing DC explored that Marvel didn't is LGBTQ characters, Pedro Pena a Foster kid of Billy Batson, was confirmed to be a member of the LGBTQ Community, Although fans want Wonder Woman to be Bisexual in her sequel, Pedro was officially the first in both Marvel & DC, Avengers: Endgame directors the Russo Brothers stated an avenger is Gay/Lesbian unfortunately they don't tell us who, Shazam! Also made it first by 3 weeks!
Although Joker (2019) isn't apart of the DC Extended Universe, its still DC property and will be R rated, For now were going to include only the DC Extended Universe and Marvel Cinematic Universe, DC once again beat Marvel to this. Batman V Superman Dawn of Justice Ultimate Edition is rated R! If you're not familiar what R rated means allow us to explain! A movie is not recommend for kids because of, Sexual Content/Inappropriate behavior or Language/Violence. Although it's not a huge of common thing for a Superhero audience to have, director Zack Snyder insisted that his inappropriate movie gets released, and thankfully it did with fans loving it.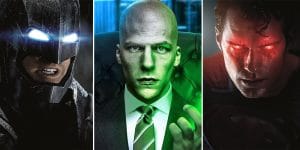 Not including the DC Extended Universe or Marvel Cinematic Universe.
One thing DC done that Marvel didn't crack until years later, is female TV shows, in 1979, we got a Wonder Woman TV series that generations loved, in 2015 CBS released Supergirl staring Melisa Benoist, Unfortunately CBS lost interest in the show, Thankfully the CW picked it up, Although rumors are stating the show will be cancelled due to low ratings, The Girl Of Steel reportedly has a movie in the works, This fall on the CW Batwoman will be released, the series stars, Orange Is The New Black actress Ruby Rose. Unfortunately her trailer has over 300 thousand dislikes, people were upset with certain lines her character said such as. "It will be once it fits a woman" this scene was focusing on Batwoman aka Kate Kane finding the bat cave, another line people were outraged with is when her character said, "I'm not about to let a man take credit for a woman's work." The line was incredibly cringy, a solution for the CW is to replace these lines during re-shoots such as, "It will be once it fits me" and "I'm not about to let Batman take credit for my work"