There is no doubt that Britney Spears is one of the celebrities who tease most of her Instagram family with her bizarre posts. She gets involved in controversies because of her social media presence and ends up deactivating her Instagram handle on and off due to trolling. The pop sensation again deactivated her Instagram account, which sparked concern among her fans, and they sent police to her house to check on her. A privacy breach caused little distress to the singer and her husband, Sam Asghari. However, she again reactivated her Instagram page.
As a result of Britney Spears' various incidents after her 13 years of conservatorship, there was a little tumult between the singer and her husband, who seemed upset about all the trouble they were facing as a couple. According to reports, rumors are circulating that their back-to-back situations involving bullying, trolling, and disregarding privacy led them to divorce.
Also Read: Britney Spears and Sam Asghari Desperate For Privacy Amid Divorce Rumors
Britney Spears Is Keeping Herself Calm and Positive Amid Divorce Rumors
After being released from her 13-year conservatorship, Britney Spears married Sam Asghari in June 2022 in a small wedding ceremony at their Thousand Oaks house. Her father, Jamie Spears, managed her conservatorship to control her finances, personal matters, and medical care. After her marriage, Spears' social media appearances enraged her fans and led to concerns about her health, marriage, and relationship with her side of the family.
When she deactivated her Instagram handle again last week after announcing her name as River Red on the platform, the 41-year-old pop icon sparked concerns among her fans. Upon discovering this, fans called the police to check on her well-being, which led her to plead with fans to respect her privacy.
A source close to Spears told Daily Mail,
"She's doing okay. "She's navigating this new life, finishing her book. It's a process, but [she's] getting there. The fans calling the cops freaked her out for sure, but she's staying positive."
It has been reported that trolls and privacy breaches in Britney Spears and Sam Asghari's life have led to their divorce. However, the couple is finding some peace and trying to stay positive. The couple is staying strong and supporting each other in this hard phase as earlier also Asghari stood by his wife when she received harsh criticism for her almost-naked posts and urged fans not to harass her. However, Spears' current focus is finishing her book and maintaining a positive outlook.
Also Read: "Many A-listers have coping mechanisms but Britney doesn't": Britney Spears' Struggle is Reportedly Ruining Her Relationship With Sam Asghari
Britney Spears Is Back On Instagram
Following a dramatic week in which she called out fans who asked police to check on her after deactivating her handle, Britney Spears returned to Instagram on Sunday night with a strong message this time. Now known as River Red on Instagram, she posted a beautiful picture of a pink rose with a lengthy caption for her fans saying that she is not having any breakdowns and never felt better.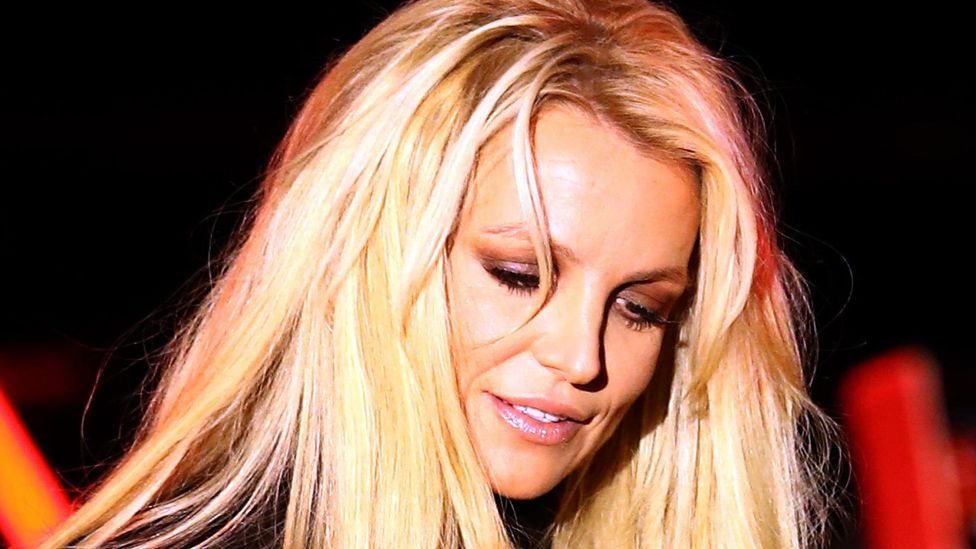 She wrote in the caption,
"Since everyone thinks they know my story. THINK AGAIN !!! A mere side of any given SUNDAY doesn't show worship placing someone's story out there … it's a day of WELCOMING … not a righteous reply !!!"

"It is what it is … nope, I'm not having a breakdown … I am who I am and moving forward in my life. I have never felt better !!!"
Spears further wrote,
"Nope, I'm not this girl or that girl … I am River Red … and being able to volumize my voice in a world where I lost my rights … for 15 years … gives me an opportunity to succeed !!!"

"Opportunity to know I matter, and maybe if you walked in my shoes, then maybe, just maybe, you could understand. Still learning this no-rules thing … I don't think so limited … I feel younger and in awe … unfortunately, I'm boring as hell and drink hot chocolate at night !!!

"I've waited nearly 15 years to drink alcohol only to realize I hate it !!! It makes me sad, and I feel bloated, although food tastes better."
Spears concluded the caption,
"Stay blessed and driven … SIT DOWN AND STAY HUMBLE … Nahhh, I'd rather show my a*s !!! PS: yes, I took my Instagram down, and now it's back up because I can !!!"
Before returning to Instagram, she tweeted a series of tweets giving her fans the full update and urging them to respect their privacy.
— Britney Spears 🌹🚀 (@britneyspears) January 26, 2023
This time I said please get the fuck away from me … Yes … it's Britney Bitch 💁🏼‍♀️ !!! I woke up and spoke up for myself … can you believe it ??? Honestly I couldn't either … so with that said, please again know I'm doing the best I can …

— Britney Spears 🌹🚀 (@britneyspears) January 29, 2023
l'm alive, fine, healthy, and ready to start a new day – a new morning anew !!! To my real fans, God bless you 🙏🏻 !!!

— Britney Spears 🌹🚀 (@britneyspears) January 29, 2023
Her real fans know Spears is unstoppable, and she will not sit quietly because of fans' tantrums. Despite this, she occasionally deactivates her Instagram account due to the trolling, but people should respect her privacy and freedom after 13 years of conservatorship.
Also Read: "They may be heading for a heartbreaking divorce": Sam Asghari's Close Friends Believe He Will Break up With "Complicated" Britney Spears
Source: Daily Mail, Instagram