The drama between Meghan Markle, Prince Harry and Royal Family is about to reach new heights. A source has claimed that Meghan Markle's tell-all memoir is about to expose the darkest secrets of the Royal Family. The couple is also reportedly working on a Netflix documentary that will cover their love life after they left their royal duties. The two got married in May 2018 and decided to move to California in January 2020 leaving the royal life behind in January 2020. Since then, Prince Harry's relationship with his family has deteriorated even more over the years. He finally reunited with his family recently during the funeral of Queen Elizabeth II.
Prince Harry and Meghan Markle are working on their memoirs
Reports say Prince Harry and Meghan Markle are both working on their own memoirs. A source has claimed that the "fear factor" of their memoirs is "off the charts." The Royal Family is worried as the content of their memoir might reveal a lot of personal information about the family. The Duke and Duchess of Sussex have called out the family's inhumane behavior in the past and Prince William even refused to meet them as he believes they will leak more information.
Also read: "He's clinging to her like a needy man": Meghan Markle Reportedly Won Over Prince Harry Due To His Traumatic Past, Satisfied Him Completely Unlike His Previous Girlfriend
A source explained what everyone can expect in their memoir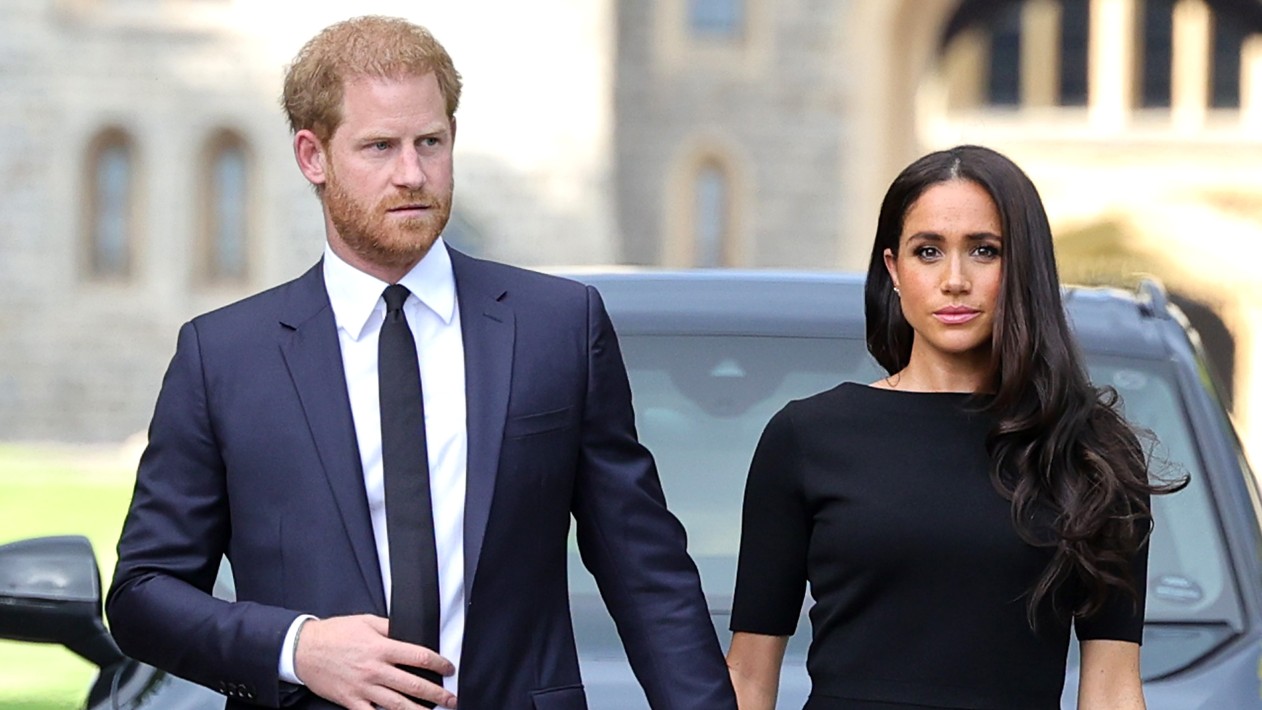 An insider told biographer and royal author Dan Wootton that the royal family will not acknowledge their memoirs but they are still worried about the memoir's contents,
"The fear factor around this book is off the scale. Of course, the households publicly say they are not interested and have no plans to comment on any royal book because so many are published; but there's never been a situation quite like this."
There are no confirmations on the release date of their memoirs but they are expected to come out soon.
Also read: Who is Sarah Ann Macklin: Did Prince Harry Really Cheat on Meghan Markle, Jeopardizing Their Royal Marriage?
Prince Harry and Meghan Markle have called out the Royal Family in the past
In 2021, the Duke and Duchess of Sussex appeared on The Oprah Winfrey Show and talked about their life before moving away from the Royal Family. The estranged son revealed that his father, King Charles, stopped financially supporting him after he abandoned his duties while Meghan Markle accused Kate Middleton of making her cry during the week of her wedding. They even accused the family of making unnecessary remarks about their child, Archie's appearance.
Prince Harry was also "deeply unhappy" with his life after their marriage so his wife came up with an easy solution. She took the royal to California, away from his family, and decided to start a fresh life.
Related: "I have no doubt he will choose Camilla": King Charles Set to Remove Prince Harry and Meghan Markle From Royal Family if He Attacks Queen Consort Camilla in Book
Source: GeoTV