Kim Kardashian and Kris Jenner are starting to anger Ray J. The singer has already claimed that the leaked s*x tape was always a planned action. Even more outrageously, he charged Kris Jenner with being complicit in the scheme to release the infamous Ray J and Kim Kardashian s*x tape. The artist himself provided clear support for these assertions.
Kris Jenner faced a great deal of criticism because of the unfounded rumors. Fans weren't shocked because they knew she can do anything to gain influence. In order to eventually tell the truth, the celebrity was linked to a lie detector in 2022 as a result of this. However, this act of being truthful while wired to a polygraph may have been completely fabricated to swerve the blame off of the Kardashian family. This comes from what Ray J had to say about the polygrapher present during her confession.
Kris Jenner recently proved that she was never involved
The famous person most recently attended The Late Late Show with James Corden. During a show segment, the host hooked the celebrity to a lie detector. He took advantage of the circumstance to clarify the reports of her daughter's sex tape. James Corden went to ask Kris Jenner whether she aided "Kim release her sex tape." to which she responded by shaking her head and saying, "It's OK, but no."
Her response was accurate, according to the lie detector. Right away, Kris Jenner grinned and added, "Oh, I like that we cleared it up." However, Ray J made sure everyone knew that the polygrapher has a history of being a fraud. Therefore, this whole confession may have just triggered the fans of the momager to switch sides.
Also Read: 'What They Were Doing, That Was Gutsy': Former Presidential Candidate Hillary Clinton Is A Big Fan Of Kim Kardashian, Praises Her For Trying To Become A Lawyer For Her Kids
Ray J claims that Kim Kardashian and Kris Jenner leaked the tape with full planning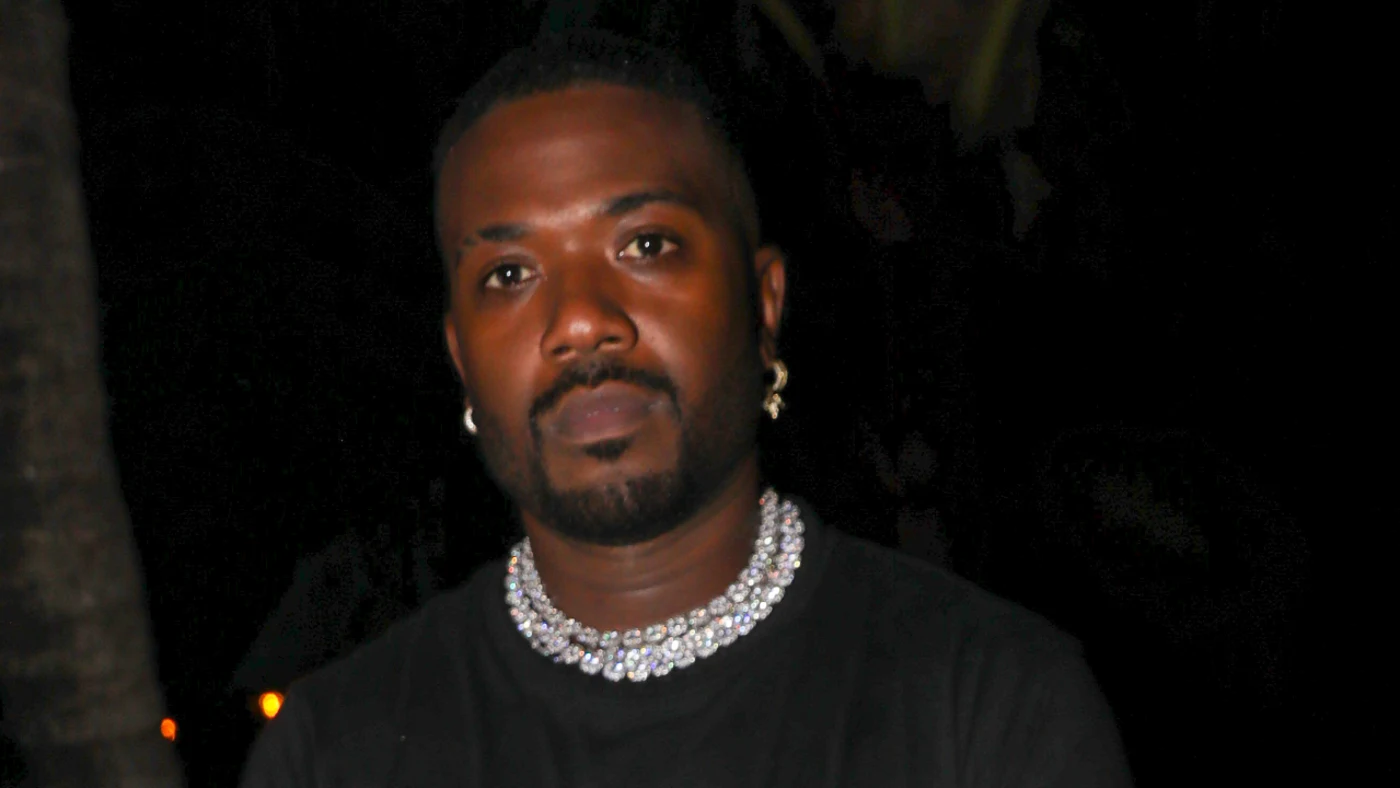 The singer claimed that he made three s*x tapes with Kim Kardashian. Not only that, the claim goes on to say that Kris Jenner reviewed all of them. The exact statement for what Ray J had to say about the leaked s*x tape controversy is "She watched and said 'We're gonna go with the first one cause it's better, it gives my daughter a better look.'"
The statement comes from a Twitter account @PopBase which tweeted the above. The singer even went on a giant rant on his Instagram page earlier.Hee feels completely cheated and is looking for payback from the Kardashian.
Also Read: 'Became obsessed with the glam because of Jennifer Lopez': Kim Kardashian Called Jennifer Lopez Her Inspiration for Everything, Credits Her $1.8B Fortune Entirely to JLo
Ray J calls out the Kardashian on Instagram
Kim Kardashian and Kris Jenner were singled out by the musician in a rant video he released on Instagram. "YOU f**ked with THE WRONG BLACK MAN krisjenner", said the lengthy caption of the post. It also included @kimkardashian to tag the Kardashian to the post.
In the video that was uploaded to Instagram, Ray J asserts that Kris Jenner lied during the polygraph. He backs up his claim within the caption of the post as he calls out the polygrapher for being faulty. In the post, it was also discussed how racist she is. Later, he continued his rant while adding that they were acting "inhumane."
Also Read: Hellbent on Dissing Kim Kardashian, Kanye West Goes on 'Date' With Mystery Woman at Kim's Favorite Restaurant After Viral Online Rant
Source: Twitter