In honor of their Momager's birthday, the Kardashian-Jenner sisters wore the matriarch's iconic looks and paid her the sweetest tribute. The Kardashian-Jenner family and their friends gathered on Friday to celebrate Kris Jenner's 67th birthday. Kim Kardashian, her daughter North West, and other Kardashian-Jenner family members, all dressed as Kris Jenner for her birthday.
The American media personality, socialite, and businesswoman Kristen Mary Jenner, born November 5, 1955, is a former fashion model, actress, and reality television personality. From 2007 to 2021, she starred in the reality television series Keeping Up with the Kardashians.
Among her children, she has four from her first marriage to lawyer Robert Kardashian: Kourtney Kardashian, Kim Kardashian, Khloé Kardashian, and Rob Kardashian; and two from her second marriage to television personality and Olympic Games medalist Bruce Jenner: Kendall Jenner and Kylie Jenner.
Also Read: 'He can't. He has a game today': Khloé Kardashian Covers for 'Cheater' Tristan Thompson After He Fails To Show Up for Daughter True's Birthday, Sends $25K Diamond Necklace To Buy Her Off
Kardashian-Jenner Sister's Sweet Tribute To Momager On Her 67th Birthday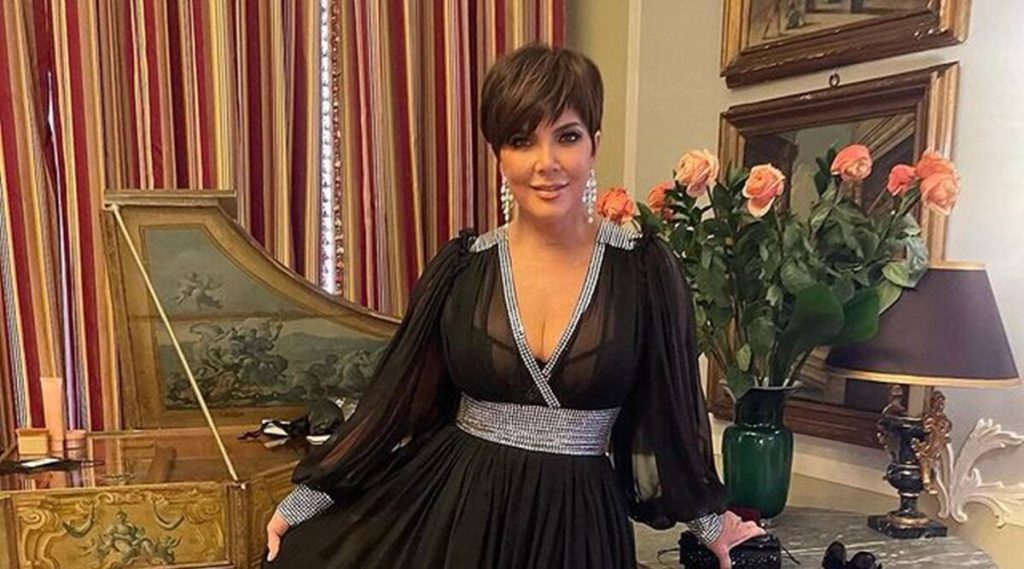 Kardashian-Jenner family members and their friends gathered to celebrate Kris Jenner's 67th birthday at a group dinner on Nov. 4. Many dressed up as the momager and wore wigs resembling her signature pixie cut.
Kim Kardashian and North West, Kim K's eldest daughter, participated in the gag. The nine-year-old opted for an all-black outfit while her 42-year-old mom Kim K channeled her mom, Jenner's Christmas card look from ten years ago. In a video posted on their shared TikTok account, the 9-year-old showed her transformation into her grandmother, known as "Lovie" by her grandkids. Another clip shows Kim K lip-syncing to Christina Aguilera, Lil' Kim, Mya, and Pink's 2001 cover of Lady Marmalade while wearing a wig and a glittering green dress.
However, Khloe Kardashian wore a platinum blond wig resembling her mom's Dolce & Gabbana diva 2019 look at the party, a look she wore twice before on Keeping Up With the Kardashians. The founder of Good American shared a video of her homage on her Instagram Stories, writing, "Happy birthday, mom."
She also posted a video of herself and Kourtney Kardashian, who wore a pink tracksuit and a dark brown wig similar to Kris Jenner's signature style. She also held a camcorder, parodying her mother's now-meme cameo in Ariana Grande's 2018 music video Thank U, Next, in which she spoofed Amy Poehler's "cool mom" character from Mean Girls. Likewise, Kylie Jenner wore a black slinky gown and short dark brown wig to dress up as 1989 Kris Jenner.
The Momager performed The Foundations' classic 1968 song Build Me Up Buttercup during the party on the karaoke machine. Having seen a series of pictures and videos of Jenner's 67th birthday, fans believe this is the horror movie adrenaline to keep them going until 2024.
Also Read: "She would lick a stranger's legs": Kris Jenner Reveals Khloe Kardashian's Weird Fetish, Would Behave Like A Dog At Times
Kris Jenner's Birthday Bash: Kim Kardashian's 9-Year-Old Stole The Show
Kim Kardashian's daughter North West, 9, has proved she takes after her grandmother Kris Jenner after she transformed into her for a special birthday dinner. For the birthday eve soirée, Kim Kardashian let her eldest daughter dress up like her grandmother.
North West wore a long black blazer, slim-fit trousers, and chunky leather boots. The youngster completed her look with a chunky silver necklace, a pair of gloves, and a slick black Birkin bag. Ultimately, North West's black cropped wig completes her transformation into her grandma Kris Jenner.
They shared a fun TikTok video against the backdrop of a Christmas song to show fans their dress-up routine. The clip begins with various outfits laid out as the mother and daughter duo browse through them. North West then shared close-ups of her face as she had professionals do her hair and makeup.
Also Read: "He's still obsessed with Kim": Pete Davidson Reportedly Still Pining Over Kim Kardashian as Reality Star Turns Down Meet-Ups Despite Texting Comedian All The Time
Source: ENews