The Internet went wild after hearing the news that Rob Kardashian and Blac Chyna were expecting a child. Now that everyone is aware of it, their romance was not predestined. After a series of painfully public splits and reunions, the couple finally decided to call it quits in July 2017.
The world was shocked when the ex-couple came forward with their relationship at the start of 2016. Given that Kylie Jenner was still seeing Chyna's ex-boyfriend, Tyga (real name Micheal Ray Stevenson), at that time, the pairing seemed incredibly odd.  Even though Chyna and Rob K's relationship was going well, things started to go south soon after they got engaged.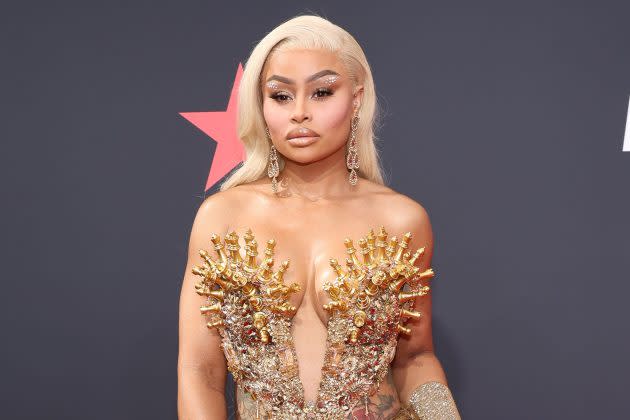 It seems very complicated because Chyna is also the mother of Jenner's ex, Tyga's son, who was at one point her longtime boyfriend. She had also previously been friends with his famous sisters. Rob K and Chyna's relationship was progressing rapidly despite his family's objections. 
After beginning their public relationship in January 2016, the couple became engaged and found out they were expecting their first child together in May of that same year.
Also Read: "I'm annoyed, I'm actually hurt": Kendall Jenner Freaked Out and Asked Rob Kardashian to Return Her iPad Gift As He Insulted Her For Blac Chyna
Does Blac Chyna Share Custody Of Daughter With Rob Kardashian?
The world is now aware that Rob Kardashian and Blac Chyna's romance was not predestined. The couple finally divorced in July 2017 following a string of ugly public splits and reconciliations. When they were still dating, Chyna, according to Kardashian, took their daughter, packed her belongings, and left their shared home.
The former pair made an arrangement to divide physical custody of their daughter, Dream Kardashian, starting in December 2020. According to court records, their permitted time with her is assigned to change every week. Additionally, they agreed to equally divide vacation days and holidays. Both were asked to abstain from alcohol and drugs when with their daughter.
When the Los Angeles Child Protective Services opened an investigation into Chyna's parenting, the situation dramatically worsened during the summer of 2017 and once more in 2019.
Multiple anonymous complaints made against Chyna served as the foundation for the investigations, which were dismissed by her attorney as "entirely false." In a statement about the incidents, Chyna's attorney warned that anyone who intentionally submits a false report to Child Protective Services may be held legally liable. 
Also Read: 'Really don't want to add to the drama': Kris Jenner Claims Blac Chyna Defamation Lawsuit Against Her, Kim, Khloe and Kylie Has 'Drained' Her
Does Dream Kardashian Mostly Stay With The Kardashians?
Instagram gave the impression that Dream Kardashian was always with the Kardashians. She often appears in photos with a sizable group of Kris Jenner's grandchildren, showing how close she is to them. Because Dream K is often pictured with the family, many fans now think that she also occasionally lives with Khloe Kardashian. 
This was almost confirmed by Khloé K during the Keeping up with the Kardashians episode. Kim and Khloé Kardashian were talking about the lawsuit when Khloé K said, "While she's suing us, Dream's at my house!" The situation, in the Selfish author's words, was "so crazy." The second season of the show featured coverage of the family's legal dispute with Blac Chyna. 
Chyna sued the Kardashians for $100 million in court.
The court case first began in 2017, when Chyna, whose real name is Angela White, sued Rob Kardashian and his family for allegedly harming her brand and abusing her verbally and physically. The couple's relationship caused some controversy within the Kardashian family because, prior to their relationship, Kylie Jenner was dating Chyna's ex-boyfriend, with whom Chyna shares a son named King Cairo Stevenson.
Also Read: 'I've been taking notes during this trial': Aspiring Lawyer Kim Kardashian Calls Blac Chyna Lawsuit That Could Destroy Her $5M Career as 'The best law school you could imagine'
Source- Daily Mail; The Things