The Last Duel had a kissing scene between Matt Damon and Ben Affleck but it was cut by the director Ridley Scott. The Last Duel movie is set to reunite Damon and Affleck as writers for the first time since Good Will Hunting.
The Last Duel revolved around a real-life battle that had occurred between Sir Jean de Carrouges (played by Matt Damon) and Jacques Le Gris (played by Adam Driver) after Jean's wife Marguerite(played by Comer)  accused Le Gris of raping her. The movie is set to premiere in theaters this weekend.
Ben Affleck and Matt Damon recently revealed that there was a near scene that could have involved them kissing each other. Ben Affleck went on to explain, "In the original actual version of that scene — the way that ceremony actually took place was that you kissed everybody on the mouth. And we had that in the script. Ridley thought it would be distracting, and his instincts are pretty good." This would have been their first on-screen kiss but it was pulled off the script before it was even filmed.
Damon additionally said, "Yeah the two characters really hate each other and that was really fun. In fact, in the scene where I kneel before him, Ben just improvised this thing where I started to say my line and he just interrupted me and goes, 'Closer.' And I have to kind of get up and kneel again in front of him. And that was just — he just did that and just kind of blurted that out, and it wasn't in the script."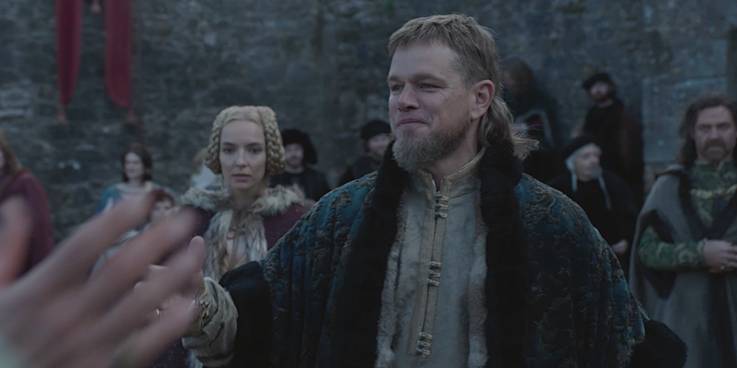 The kiss between Affleck and Damon would have actually stirred up a lot of interest among the audience. But maybe Scott felt that it could be distracting and the audience wouldn't pay attention to the actual story of The Last Duel. But apart from that, it is extremely exciting to know that the duo has worked on the script together and will be sharing the screen.
Hopefully, it will still attract a lot of audiences in the theatres on the weekend.
Source: Screenrant