Supermodel Gisele Bundchen has allegedly found love again. The model split up with ex-husband Tom Brady on the 28th of October this year and was captured enjoying dinner with Jiu-jitsu instructor Joaquim Valente. The Jiu-jitsu instructor and Bundchen were in Costa Rica for a romantic dinner date. Well! it's not clear since when they started seeing each other, but they seem to be getting along quite well. The pair was at the dinner along with the supermodel's children, Benjamin,12 years old, and Vivian, 9 years old.
They were spotted while having dinner at Koji in Provincia de Puntarenas on the Costa Rican island. The beautiful Gisele Bundchen was wearing a cropped top with black pants whereas Valente wore a gray shirt and shorts. The couple once did a shoot with Dust magazines with Valente's brothers, Pedo Valente and Gui Valente in 2021.
As Joaquim Valente is a Jiu-jitsu instructor, Bundchen was found praising the Valente brothers that who are excellent teachers. She started feeling strong and confident when she started practicing self-defense. She claims that learning self-defense should be considered an important skill, especially for women. The supermodel thanked the Valente brothers for making self-defense an easy practice.
Read more: 'I returned because I wanted to compete': 7 Time Super Bowl Champion Tom Brady Returns To NFL With a Vengeance After Gisele Bundchen Divorce, Promises To Give it His All
Relationship between Gisele Bundchen and ex-husband Tom Brady
In the last few months, the news of the couple getting into conflicts was at its peak. And those conflicts lead to Gisele Bundchen and Tom Brady finally getting divorced in October. The supermodel says that her children are her top priority. It's a very curious topic to know how the couple first encountered each other and their love story began.
Back in 2006, the supermodel and Brady met through a mutual friend. In an interview with WSJ Magazine, Brady shared his thoughts about their encounter saying that a phone call from his friend Ed changed his whole life. His friend suggested the American footballer call Gisele Bundchen, then added, "I ended up calling her and it ended up being the love of my life."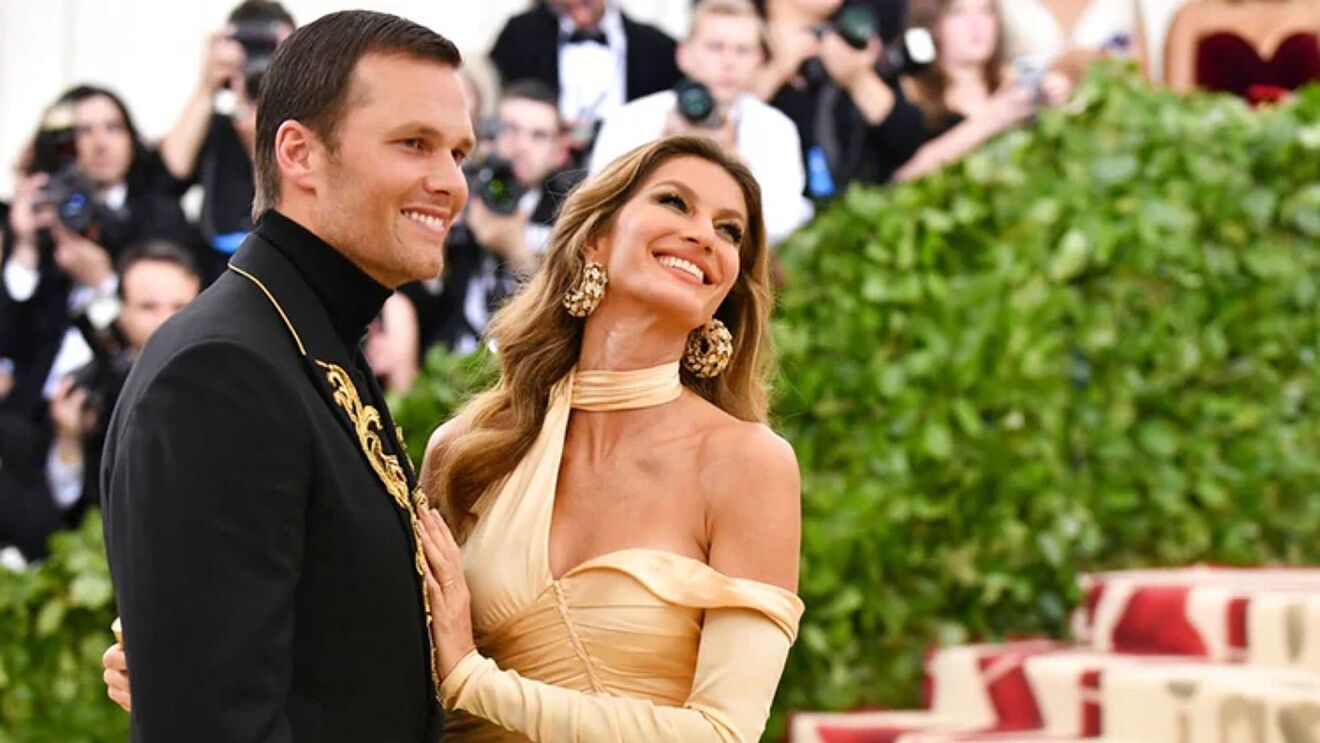 Read more: Gisele Bündchen Divorce Has Resurrected Tom Brady's NFL Career – Went From a Pathetic Losing Streak During Marriage To an Undefeated Lone Wolf Post Divorce
In January 2007 the couple shut down all rumors about them, officially confirming that they were dating each other. But the NFL quarterback and the Victoria's Secret Angel's relationship hit a hard phase soon after. The quarterback's ex-girlfriend revealed that she was 3 months pregnant with the player's son. When the supermodel got to know about the news she decided to leave Brady, but after the birth of his son Jack, they got close again. Though it was a very tough phase of their life, somehow they survived together.
In January 2009, the pair got engaged and by end of the February, they were married. Their relationship went like a rollercoaster ride, very smooth and very fast. After so many ups and downs, they welcomed their first son, Benjamin Rein Brady, and then their second, Vivan Lake Brady. Even though the couple tried their best to survive together in their relationship, ultimately it didn't work. After multiple conflicts, rumors, and struggles in their relationship, the Victoria's Secret Angel and the NFL quarterback got divorced on 28th October 2022.
Gisele Bündchen's Jujutsu instructor: Joaquim Valente
Read more: "I'd have about 10 kids and married five times": Gisele Bündchen Slammed Dating Chris Evans Rumors After Breaking Up With Leonardo DiCaprio, Claimed She Heard About Him Only 2 Hours Back 
The supermodel was found walking hand in hand with her Jujutsu instructor Joaquim Valente this Saturday. She met him because of her son Benjamin, as the Jiu-jitsu star used to teach her son self-defense. The Valente brothers run a martial art school and are the 3rd generation of their family to pursue this art form. The Jiu-jitsu instructor is very well-educated and lives in Miami.  After meeting Joaquim Valente, the supermodel got interested in self-defense too and started practicing the skill. And with time she got along with the instructor as well.
There's not much information about the new couple, but fans are really excited to know more about them. Let's see how the chapters of their love story unfold.
Source: Page Six