The trailer's up!
The trailer for the new upcoming DC movie Batman: Last Knight on Earth was released. Under the supervision of Scott Snyder and Greg Capullo, the movie will soon hit the theatres. The movie would be created on a similar trajectory as Batman: The Dark Knight.
"On the surface, it is ostensibly Batman's version of "Flashpoint," but Snyder and Capullo clearly borrow some aesthetic inspiration from Frank Miller's '80s era stories like The DarKnight Returns." The trailer gives a brief insight of what's yet to come.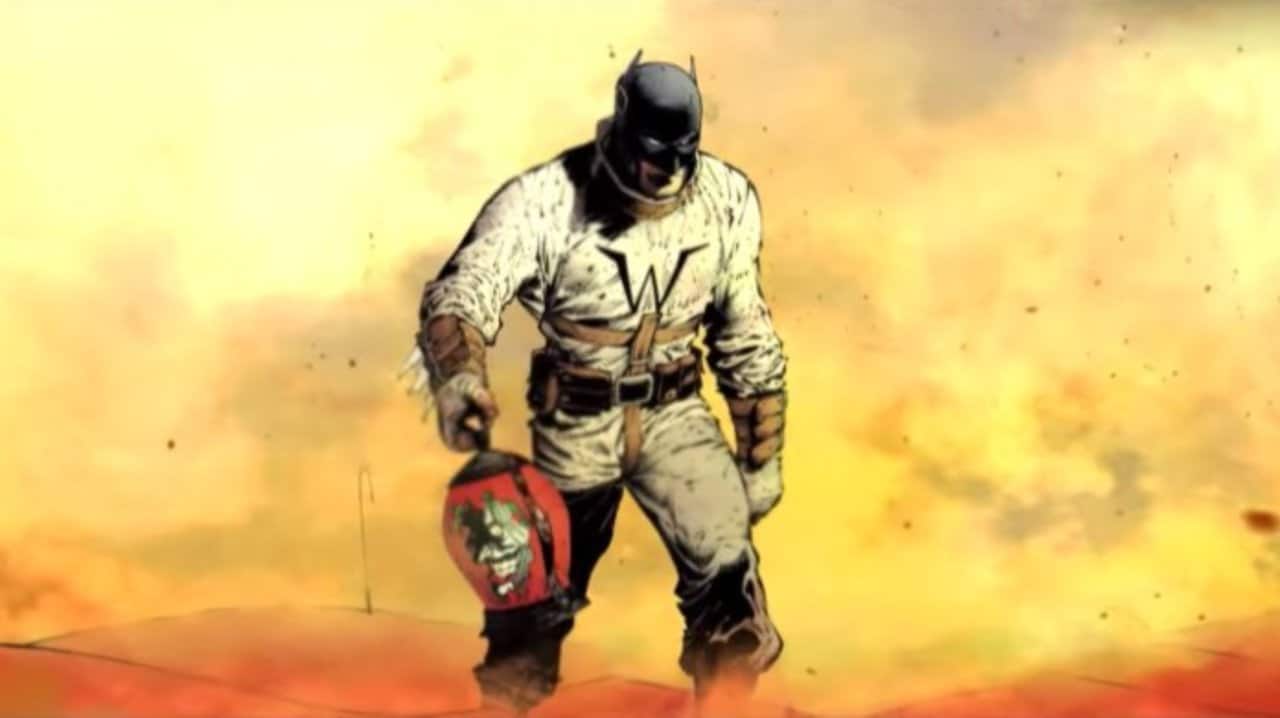 As the trailer suggests Batman will be seen opening his eyes in a whole lot different universe where the other members of the justice league have become something unknown and unrecognizable. 
"Imagery like Green Lantern projections of savage babies trying to crush Batman, a fleet of Superman clones patrolling the sky while one haggard and bearded "Prime Superman" carries an injured Batman, Wonder Woman with a bald and mohawked haircut, looking bloody and war-like, and a ridiculous multi-gun tank thing, which may be our newest Batmobile.
Most intriguing of all: Batman walks this wasteland accompanied only by the severed head of the Joker, who is either being kept alive, Futurama-style, or potentially a figment of Batman's slowly slipping hold on sanity. "
The movie will be made available to its fan on May 29th."So begins this sprawling tale of the Dark Knight as he embarks on a quest through a devastated DC landscape featuring a massive cast of familiar faces from the DC Universe."
Batman is seen struggling hard to find the actual cause for this massive change in his life combining his past, present and future.
From the powerhouse creative team of writer Scott Snyder and artist Greg Capullo, the team that reinvented Batman from the emotional depths of 'Court of Owls' to the bombastic power of DARK NIGHTS: METAL, DC Black Label is proud to present the bimonthly, three-issue miniseries BATMAN: LAST KNIGHT ON EARTH, published at DC's standard comic trim size.
Do let us know in the comment section how badly are you waiting for the movie to be released in the theatres.
Sources: Comicbook, Batman-news.