Perhaps you got so caught up in Oscar mania that you briefly forgot we're about get a new, live-action version of Disney Dumbo made by Tim Burton. The latest sneak peek lays it on real thick, not only dwelling on our big-eared elephantine hero being taken away from his mother, but throwing in Arcade Fire as well.
Let's ,watch the DUMBO New Sneak Peek Trailer (2019) released by Disney HD
https://www.youtube.com/watch?v=w69HmOcvxTM
Also Read: Why Captain Marvel May Be 2019's Most Exciting Superhero Movie?: Here are 5 Reasons!
A young elephant, whose oversized ears enable him to fly, helps save a struggling circus, but when the circus plans a new venture, Dumbo and his friends discover dark secrets beneath its shiny veneer.

© 2019 – Disney
Baby Mine: The Movie's emotional Sucker-Punch
The Grammy-winning Canadians lend their baroque pop stylings to "Baby Mine," which, if you remember the 1941 animated original, is the movie's emotional sucker punch: It's when Dumbo's mom cradles him with her trunk while locked in a circus wagon, before he's dragged off to find his destiny.
Let's Sing Along;
Baby mine, don't you cry
Baby mine, dry your eyes
Rest your head close to my heart
Never to part, baby of mine
Little one when you play
Don't you mind what they say
Let those eyes sparkle and shine
Never a tear, baby of mine
If they knew sweet little you
They'd end up loving you too
All those same people who scold you
What they'd give just for
The right to hold you
From your head to your toes
You're so sweet, goodness knows
You are so precious to me
Sweet as can be, baby of mine.
About the Dumbo Trailer:
This new version of Dumbo trailer doesn't appear to feature talking animals; this is a more realistic movie about an elephant that can take flight by flapping its floppy ears. But what Burton's redux lacks in chattering critters it makes up for with homo sapien actors, like Colin Farrell in nice guy mode, Burton vet Danny DeVito as a made-up ringmaster, and Michael Keaton, basically reprising Beetlejuice as the villainous circus o/wner.
This new sneak peek looks to extract a lot of tears in only around 45 seconds, and it definitely succeeds. The innocence in the eyes of Dumbo,is so heartwarming. And hey, at least Arcade Fire didn't cover the definitely problematic Dumbo song "When I See an Elephant Fly," which we'll assume is the first part of the original that was chucked when Disney decided on this remake.
Also Read: 'Maleficent 2' : New Title, Details, Cast, Poster and Release Date
Dumbo Cast:
Disny's Dumbo Cast include many famous actors:
Colin Farrell as Holt Farrier, a one-armed war veteran and former circus star from Kentucky who is hired by Medici to care for the newborn elephant
Michael Keaton as V. A. Vandevere, a ruthless and enigmatic entrepreneur who acquires a circus to exploit the titular elephant.
Danny DeVito as Max Medici, the ringmaster and owner of a small, struggling circus that gets acquired by V. A. Vandevere.
Alan Arkin as J. Griffin Remington, a Wall Street tycoon.
Nico Parker as Milly Farrier, Holt's daughter.
Finley Hobbins as Joe Farrier, Holt's son.
DeObia Oparei as Rongo
Joseph Gatt as Neils Skellig
Sharon Rooney as Miss Atlantis
Michael Buffer as Baritone Bates, a Dreamland ringmaster.
Frank Bourke as Puck
Jo Osmond as Circus Cook
Also Read: IMAX Trailer For 'Avengers: Endgame' Reveals 26 Percent More Footage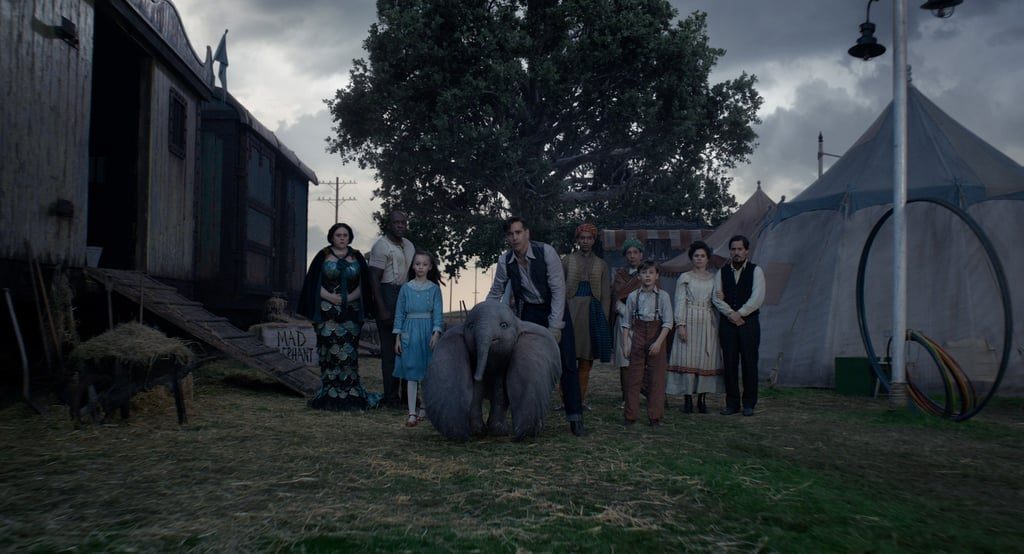 Dumbo Release Date

Dumbo is set to be released in 2D and 3D by Walt Disney Studios Motion Pictures on March 29, 2019.
References: UPROXX