Another classical character has been revealed in the Mortal Kombat reboot trailer named Kabal and his sad fate in the hands of our protagonist Liu Kang. This new live action film has some exciting news when to comes to the actors acting in it like Lewis Tan as Cole Young, and has a buch of characters playing the characters in the video games, like, Sub Zero, Jax , Sonya Blade, Raiden and Kano. The official trailer has got a sneak peak of Kabal who is a character in the game, giving a rush of excitement to the fans who have watched it.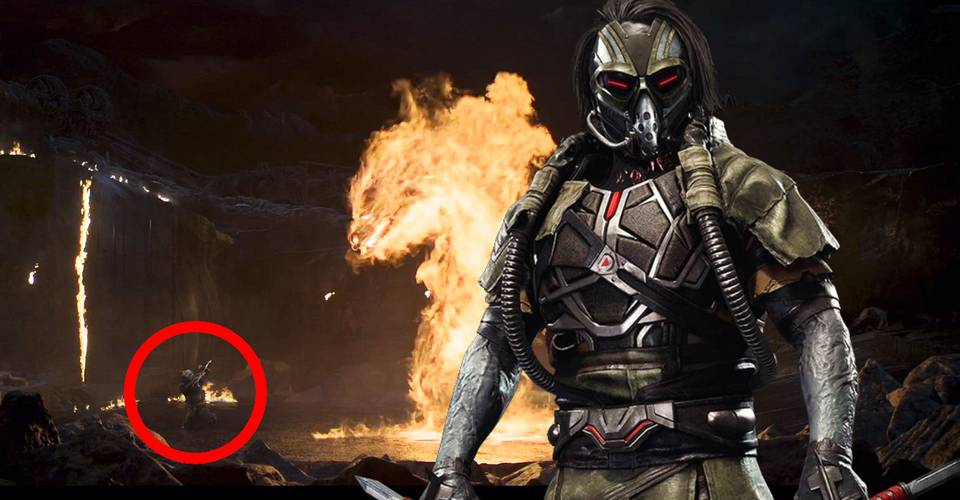 This new movie promises to take all the Mortal Kombat characters form the first three arcade games. But only with the exception of Jonny Cage, every character in the Mortal Kombat series is excpected to appear, alongside a few additons from Mortal Kombat 2 like Kung Lao, Mileena and Jax. However the fans got an announcement that the Mortal Kombat 3's character Kabal would make an appearance but hasn't yet shown in posters and and in the promotional material. Though Kabal made a secret appearence in the new offical trailer.
In a shot in the Mortal Kombat trailer Lui Kang is shown to channel his immense power in his famous classic dragon fatality. The opponent in question here while Liu Kang conjures his classic dragon fatality here is hard to make out but by the looks of the swords hook could suggest that it could be Kabal indeed. If that is so then the character would be gravely injured as the fatality usuallly makes the opponent cut his body in half.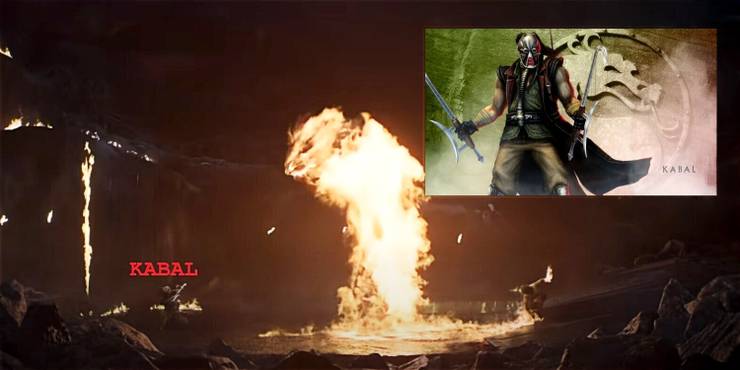 This seemingly interpreted Kabal's death could mean that he could be the new villain in this new movie. Because the death is in the hands of Liu Kang. His nature can be interpreted in many ways as he shifts from good to evil switching sides in his alliance constanly. Kabal was once a member of the Black Dragon, a deadly group lead by Kano. Since Kano looks a good character in the movie, Kabal's origin story would be a different one.
Maybe the speculation is that Kabal could appear as a  brief challenge for Liu Kang to face in the tournament. Various charcters have appeared in the film the same way and it looks like Reptile will face Kano in the same fashion. Whatever role Kabal is playing it feels amazing to see another Mortal Kombat character seep into the movies and make an amazing role to watch and enjoy.