A few years ago, Zendaya co-starred in a successful musical hit of all time, The Greatest Showman, with Hugh Jackman, and Zac Efron. Unlike her, both of her co-stars were pros at shooting stunt scenes for movies. Zendaya had to become an expert trapeze performer for a few crucial scenes in The Greatest Showman, which also featured memorable songs and a talented cast.
She owed credit to Jackman for getting her through the ordeal, and it's clear that she's still a little star-struck over the support she received from the multifaceted actor. Her performance as MJ, Peter Parker's love interest in Spider-Man: No Way Home, earned her considerable praise over the past year or so.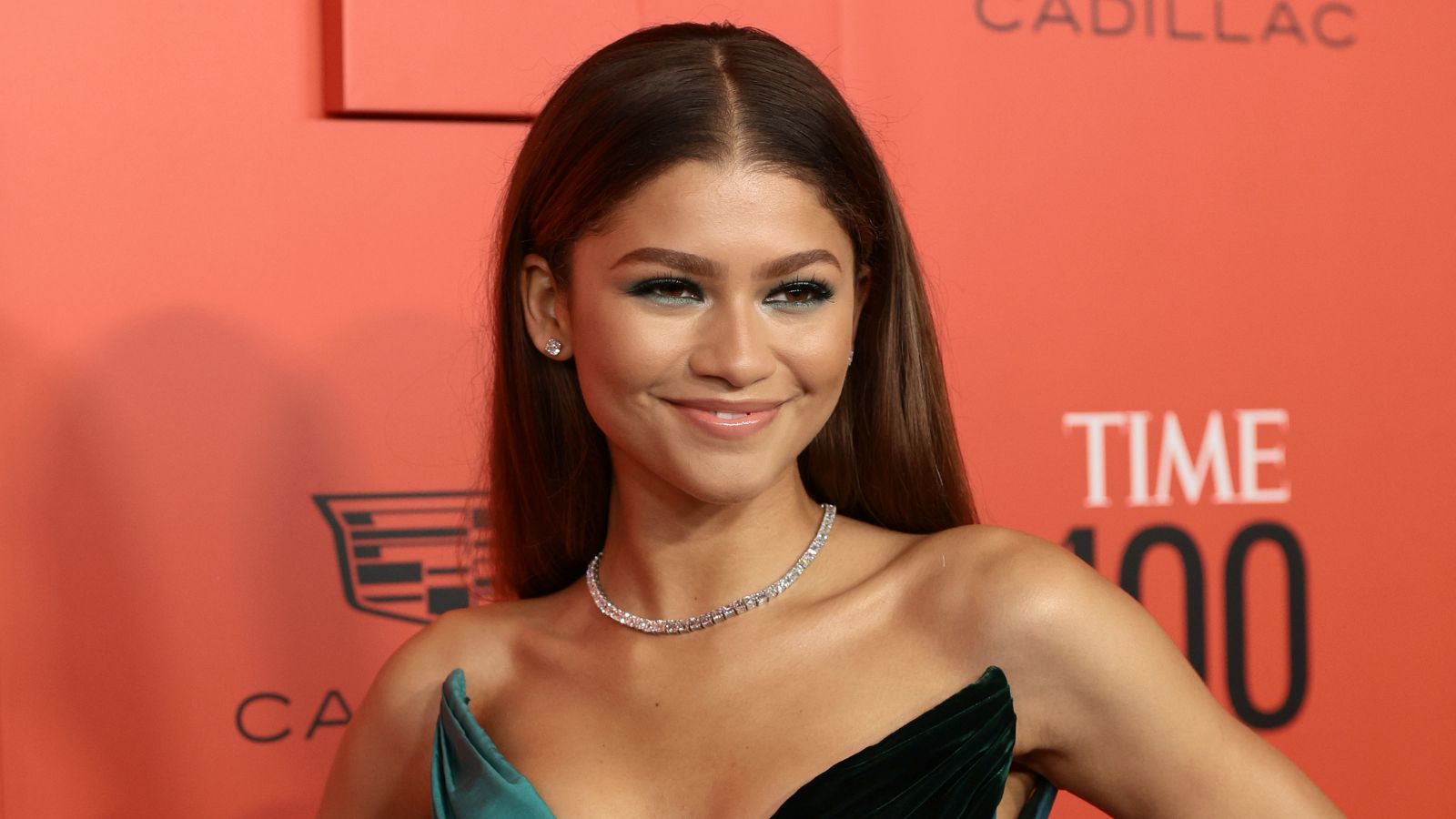 But, Zendaya could have likely cited the 2017 musical drama The Greatest Showman as her largest project prior to reaching these astounding heights. Though filming that particular movie was not all roses and sunshine, the actress ended up embarrassing herself in front of her co-stars and especially her longtime idol, Hugh Jackman, due to an unexplained situation on the set. 
Also read: Zendaya Might Direct An Episode of Euphoria Season 3
How Hugh Jackman Helped Zendaya on The Greatest Showman
Zendaya has previously spoken candidly about how Hugh Jackman assisted her in overcoming her fear of heights as they worked on the film's trapeze scenes. According to her, the Logan actor gave her some inspirational advice that has stayed with her to this day. 
In a Q&A round with Vogue, she was quick to point out that shooting emotional scenes can often be more challenging than performing stunts in movies like Spider-Man: Far From Home or The Greatest Showman. She did, however, admit that the trapeze intimidated her, not only due to her fear of heights but also because she isn't a particularly athletic person.
Without Jackman's assistance and characterization of her as a "badass," it would not have been possible. The actress did have a less favorable memory of her time on set with the X-Men actor, despite the fact that that particular experience with him was positive.
As a result of their tireless efforts, The Greatest Showman was amply rewarded. 
Read more: "I wish that it could heal real people": Zendaya Shares Heartfelt Message After Second Emmy Award for Euphoria, Thanks People For Sharing Their Real, Heartbreaking Stories
When She Felt Embarrassed While Filming a Stunt Scene!
The Greatest Showman, a musical starring Zendaya, was being filmed when the actors encountered an awkward situation that quickly became humorous as a result of the blame game that followed. She was performing one of her own stunts when she heard a fart, which caused her to spin and become entangled in a rope.
On The Graham Norton Show, Zendaya admitted that an actor had farted in front of Hugh Jackman, which caused the audience to start laughing and place the blame on the Euphoria actress.
"The other person is laughing, and Hugh was laughing." She continued, "Okay, are we just going to pretend like it didn't happen, [or] are we just going to laugh about it? And what happened was the person… who's a grown man, blamed it on me!"
Despite the movie's entire cast and crew beginning to laugh, she kept her composure. Zendaya chuckled apprehensively and repeated her claim that it wasn't her during her interview on The Graham Norton Show. The other actors and Zac Efron engaged in a heated argument about who farted during the interview. 
On the other hand, Hugh Jackman pretended to be innocent in front of Zendaya while telling Graham Norton that she was the one who had done it. According to the Dune actress, if she were to fart, it would be "silent but deadly," according to the rest of the interview.
Also read: Who Was the 'Unknown Talent' That Almost Replaced Zendaya as Rue in Euphoria
The Greatest Showman is available on Disney Plus.
Source- The Graham Norton Show