What exactly happened after Edward Norton cast as Bruce Brunner in The Incredible Hulk with Marvel Cinematic Universe? Why was a respected actor kicked out of Hollywood's most successful superhero franchise? From paycheck problems to behind-the-scenes struggles, there can be many reasons. Here are the real reasons that can be the possible reasons that why was Edward Norton fired from the MCU:
Was Anthony Hopkins the reason behind Norton's firing?
It's widely known that Edward Norton (who played the Hulk) is a guy who likes to call the shots, even when he's not the one in charge. He showed up on Red Dragon's set one day with new lines he'd written for himself and Anthony Hopkins. 
When he refused to star in the Italian Job's remake – a film he was contractually obligated to do. Paramount threatened a lawsuit before he accepted the role in the movie. And perhaps most infamously, he used his A-list clout to do the re-editing of American History X. It is a move that infuriated director, Tony Kaye.
Of course, Marvel Studios has had its fair share of "control freak" moments, too. When executives didn't like Edgar Wright's vision for Ant-Man or Patty Jenkins' take on Thor: The Dark World, the studio cut ties with those directors.
Role Of Marvel Executives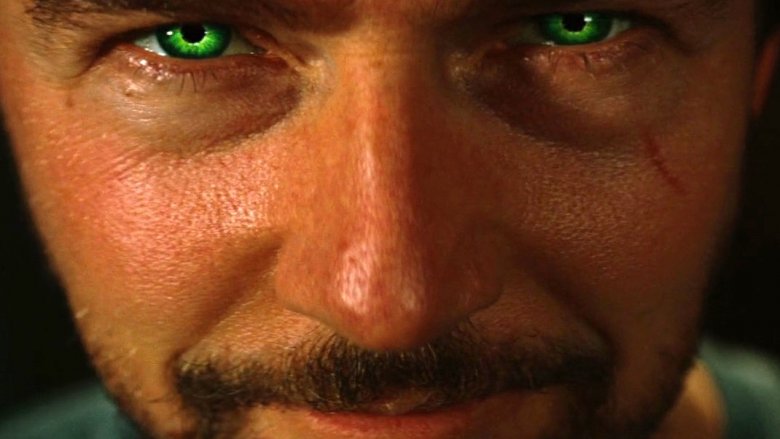 Marvel also gave Joss Whedon a hard time during Avengers: Age of Ultron, with Whedon having to shoot fight scenes in the movie. In other words, Norton is an immovable object, and Marvel Studios is an unstoppable force.
When the two crashed together, things got messy fast. Once Louis Leterrier finished the Incredible Hulk shooting, a civil war broke out between Marvel and Norton. After watching the film, studio executives decided that they wanted more action and excitement in a shorter runtime.
This reason didn't sit well with Norton, who had previously been allowed to make his considerable rewrites to the script. Norton was agitated because he thought he was going to have more say in the creative process.
Edward Norton as Bruce Banner
According to Deadline, the actor had been promised tremendous involvement in the final movie cut, but Marvel wasn't too keen on Edward Norton's contributions, so they chopped out many of the scenes that were written by him.
The wayside tossed flashback sequences that gave Banner more depth. And in an opening scene in which Norton's character tries to end his own life was left on the cutting room floor. 
While Norton was hoping for a more reflective film that ran for around 140 minutes, The Incredible Hulk became a run-of-the-mill action flick that was just 112 minutes long. Norton was upset and frustrated and subsequently took a backseat when it came to promoting the movie.
Kevin Feige's Interest in Norton as the Hulk
In 2010, shortly before the stars of The Avengers assembled at the San Diego Comic-Con. Here MCU godfather Kevin Feige – who had initially shown interest in having Norton join The Avengers. He released a statement signaling that the short-lived Norton era was over.
In the statement, Feige said that Our decision is definitely not based on monetary factors. But instead, it is based on the need for an actor who embodies the collaborative spirit and creativity of our other talented cast members. Feige said that Norton was getting the boot because he wasn't a team player.
One Marvel insider source described that Norton on the basis of his alleged behavior on films like American History X and Red Dragon, it becomes easy to see Marvel that might have been eager to part ways.
The Avengers Cast
Although Feige said the money had nothing to do with Norton's firing from The Avengers, Norton's agent Brian Swardstrom begged to differ. According to Swardstrom, Norton had been looking forward to working with Joss Whedon and the other cast members of The Avengers.
The actor was very much enthusiastic about starring in such a big blockbuster hit, but, according to Swardstrom, Marvel Studios let him go because of purely financial reasons. Enraged with Kevin, Swardstrom commented on the producer's comments that they were mean spirited, not to mention ", disingenuous, unprofessional, and clearly defamatory."
The Incredible Hulk Drama
In 2008, when the Incredible Hulk drama became public, Norton stated to Entertainment Weekly blaming the media for twisting the facts and blowing everything out of proportion.
But in the month of June 2010, he told his Facebook followers that he wouldn't be starring in The Avengers. In which Norton wrote that he sincerely hoped it could happen and it will be great for everyone, but it hasn't turned out as we all hoped.
In a 2011 interview with The Independent, Norton then said that Marvel's decision to let him go had nothing to do with him playing nice with others. With that he claimed that it was a flat-out business decision that was motivated entirely by money. Then finally in a 2014 interview with NPR, Edward changed his tune again.
Interview with The Independent
He explained that he experimented and experienced what he wanted to actually do. He further added that he really, really enjoyed it. But Norton also said that he was glad to have a part in MCU, as part of the Marvel machine would've required years of commitment and might have caused him to miss out on roles of the Moonrise Kingdom and Birdman.
For a time period, it seemed that the war between Edward and Marvel was over. In July 2018, Norton took part in a Comedy Central roast of legendary action star Bruce Willis. When it was Norton's turn at the mic, he poked and prodded at his Hollywood friend, but he also lobbed a few bombs at the studio that he believed had screwed him over.
Statement to Bruce Willis
Referencing Willis' tough guy filmography, Norton quipped that I tried to be like you. I did a big action movie called The Incredible Hulk. Do you know what went wrong? I wanted a better script." And he didn't finish there.
Norton went on to say: "I thought we should try to make one Marvel movie that was as good as the worst Christopher Nolan movie, but what the hell was I thinking?" It shows that, although much time may have passed, Norton's still got a little anger in him.
The Last Line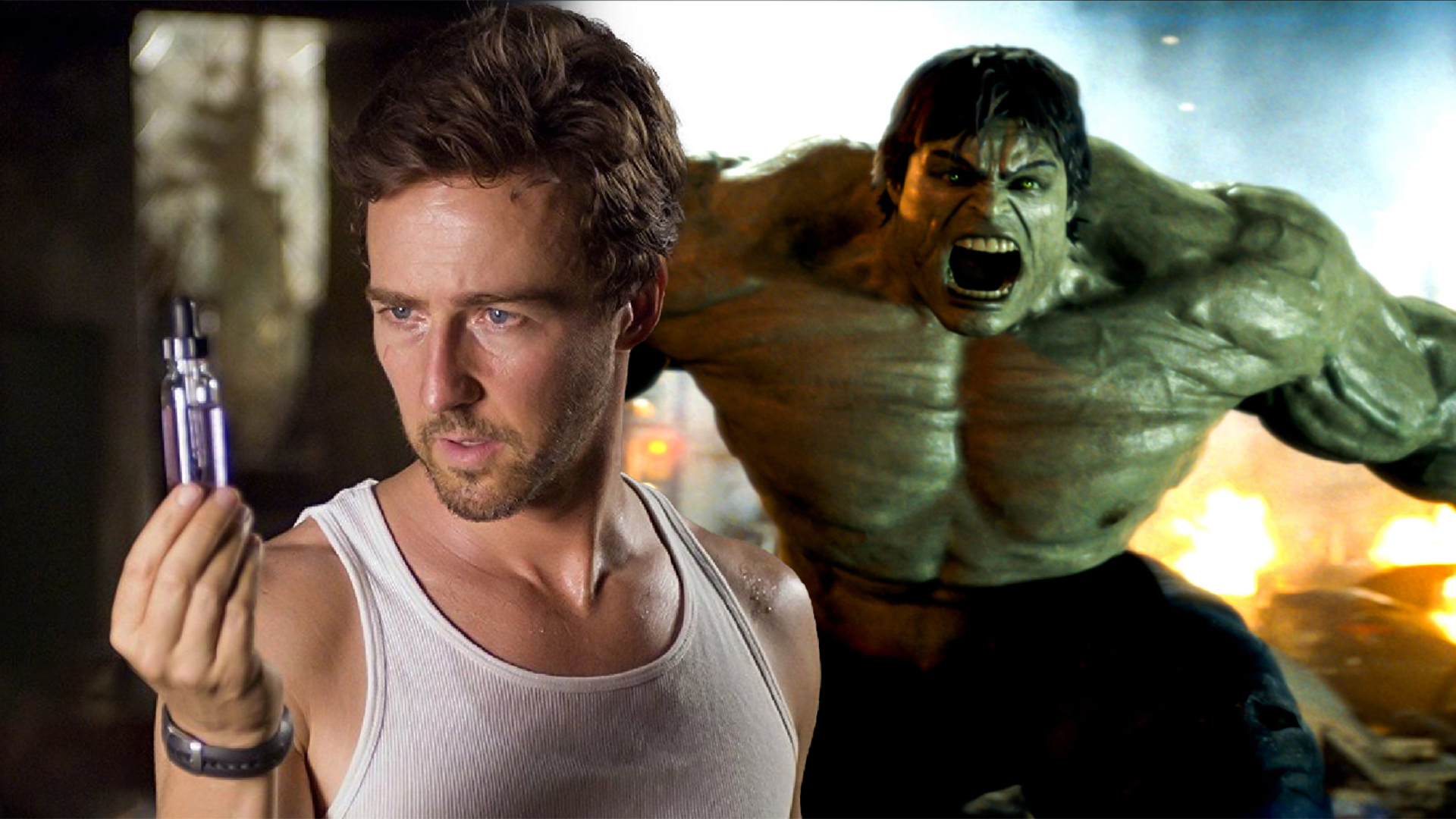 Marvel Cinematic Universe (MCU) fired Green, Big, and full of rage, the Hulk starrer Edward Norton after the movie. After that, He failed to return to any MCU movie after the Hulk. Here we discussed which MCU decided to fire him as Bruce Banner or Hulk.