Aquaman actress Amber Heard who was recently involved with Johnny Depp regarding the defamation trial in which the latter won, recently gave an interview stating her trial experience while being on the witness stand with her ex-husband Johnny Depp. She recently appeared on an NBC News Dateline special where she presented some documents kept by her doctor, in which she reported alleged abuse by Johnny Depp.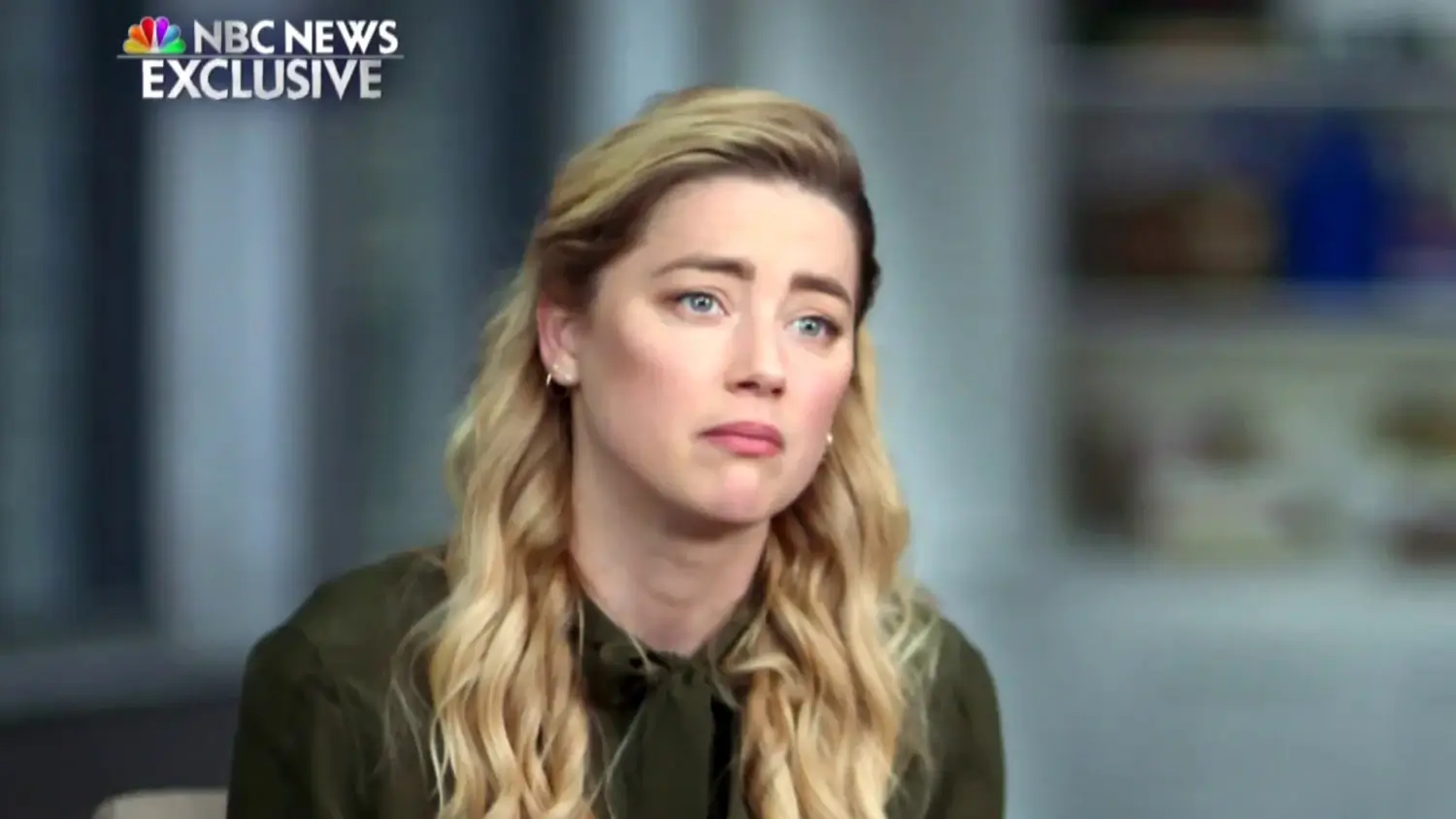 Related: Amber Heard is Scared Johnny Depp Will Come After Her Career Once Again
After six long weeks of trial over her 2018 op-ed, the jury gave their verdict in favour of Johnny Depp by awarding him $15 million in damages but Heard will only have to pay $10.35 million as the amount was reduced.
Heard Claims That Her Therapy Notes Represented 'years — years — of real-time explanations' Of Her Struggle
Also Read: Did Amber Heard Say She Still 'Loves' Johnny Depp Because She Fears Another Lawsuit's Coming?
The actress shared in the interview that it was terrifying to be cross-examined by Depp's legal team. She shared, "The scariest, most intimidating thing for anybody talking about sexual violence is not being believed, being called a liar, or being humiliated."
She also presented her therapy notes that she believes would have made a difference in the jury's decision though those notes were excluded from the trial. She shared, "There's a binder worth of years of notes dating back to 2011 from the very beginning of my relationship that were taken by my doctor, who I was reporting the abuse to."
According to the notes, in January 2012, Heard told her therapist that Depp "hit her, threw her on the floor."  After eight months, another incident mentioned where he "ripped her nightgown, threw her on the bed," and in 2013, "he threw her against a wall and threatened to kill her."
Amber Heard Wants To Be Seen As A 'Human Being'
Also Read: Amber Heard Finally Admits She Lied Under Oath In Court
Heard shared that she doesn't blame the jury by stating, "I don't blame [the jury]. … I actually understand he is a beloved character and people feel they know him. He's a fantastic actor….After listening to three and a half weeks of testimony about how I was a non-credible person, not to believe a word that came out of my mouth. I'm a hysterical woman. I'm a crazy. I can't be trusted over and over again."
When about what she wanted the world to know even after she lost the trial, she stated, "My goal, the only thing I could hope for at this point, is I just want people to see me as a human being."