The actor born to play the role of Wade Wilson also known as Deadpool, Ryan Reynolds, had recently posted pictures of his wife, Blake Lively, in celebration of her birthday. The relationship between the two has been quite the couple goals as they compliment each other on and off the screen in one of the best ways a couple can.
The actor has not shied away from talking about his love life with his wife as he has spoken about it in depth, especially how Blake Lively has helped him become a better man behind the screens. Ryan Reynolds recently attended The Tonight Show Starring Jimmy Fallon and hilariously put Jimmy Fallon in a tough spot as a host when he attempted to check up on how are his wife and kids doing.
Ryan Reynolds and Blake Lively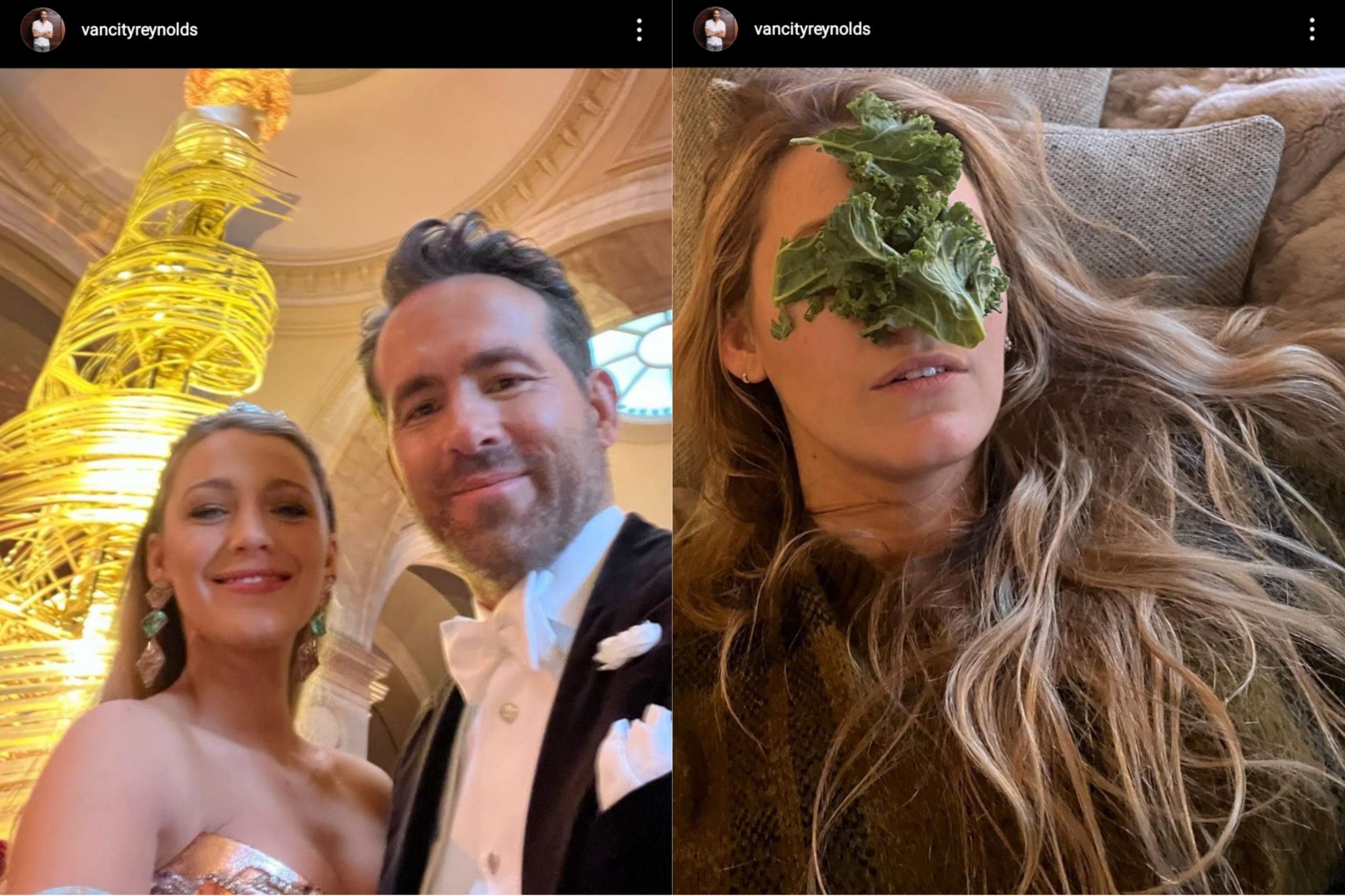 The Deadpool actor recently uploaded pictures of his wife in a celebratory manner for her birthday which happened on the 25th of this month. Usually, Ryan Reynolds has a habit of taking things with his wife to the next level with his sarcastic humor, however, for Blake Lively's 35th birthday, the actor presented his wishes to his wife in a much more sincere and sweet manner than anyone could have expected.
The caption even read "Happy Birthday, @blakelively. You're spectacular. I'm not sure if you were born or invented. Also, thank you for urging me to leave the house every now and again." Instead of having uploaded pictures of his wife that are cropped for the sake of humor, he had uploaded full pictures of themselves enjoying each other's company.
Also Read: Will Ferrell & Ryan Reynolds Fill In For Each Other in Late Night Talk Shows
 The Tonight Show Starring Jimmy Fallon with Ryan Reynolds
Jimmy Fallon initially welcomed and presented Will Ferrell at the beginning of the broadcast. Instead, Ryan Reynolds showed up. He let the host know that Will Ferrel wouldn't be attending. Will Ferrell allegedly called the actor and asked him to fill in for him. Ryan Reynolds responded and showed up to the performance, "Anything for you, Will [Ferrel]." He said that Will Ferrel's absence had angered him just as much. Will Ferrel adored these late-night chat shows, the actor continued. In the upcoming musical film Spirited, which has a Christmas theme, Ryan Reynolds will play the lead role. Will Ferrell, the star of The Office, is in the movie.
Also Read: Mortal Kombat 2: Actors Who Can Portray Johnny Cage
The actor really pulls out humor from nothingness
Ryan Reynolds is known for his talent for having a certain type of humor that is quick, witty, and mostly sarcastic. The fact that he can turn any normal conversation into a hilarious one has been quite the norm for the actor as when he recently attended The Tonight Show Starring Jimmy Fallon, the host asked him about how are his wife and kids doing. To which the actor, firstly presented slight hesitation in answering the question and mentioned that he did not want to be asked personal questions.
However, as he started answering, he doubled down on the awkwardness and even mentioned his s*x life with his wife. "Ah they.. you know, ah they're all good. Blake's ehh… No personal questions by the way. Blake is um… Blake is great. The s*x is totally normal." The crowd was already bursting into tears seeing how the scene unfolded as the actor transferred his awkwardness onto the host as he attempts to reel back his question.
Also Read: Free Guy: Every Celebrity Cameo You Missed In This Epic Comedy Thriller
Source: YouTube