The Kardashians have made a name for themselves because of their never-ending involvement in drama. The names of the sisters, be it Khloe or Kim Kardashian, are synonymous with it. That is the reason behind their stellar fan following as well. No wonder they also made it big in the People's Choice Awards held on Tuesday. Hulu's The Kardashian has made its mark in the category of reality shows. And momager Kris Jenner, along with Khloe Kardashian, was invited on the stage.
Khloé Kardashian and Kris Jenner called on stage to celebrate The Kardashians victory
But fate had other things in mind. Kris Jenner was there on the stage alone for a few minutes, waiting for her daughter to show up. It was some time before Khloé K could make her way to the stage. She rushed to the stage, quipping, "I'm so sorry I'm out of breath. I was trying to fix my hair, oh my god, a girl's gotta fix her hair."
But she was not speaking the truth on the day. She might have blamed the delay on beauty struggles on a fateful day, but the reason proved to be very different. The 38-year-old, who wore a stunning black Jean Paul Gaultier suit for the occasion, later revealed that it was a wardrobe malfunction that held her back.
Also Read: Khloe Kardashian Looks Almost Unrecognizable in New Gym Photo, Promises To Remain in 'Beast Mode' Until She Sheds the 'Curvy Kardashian' Tag
All hell broke loose just at that moment
The Keeping Up With the Kardashians star took to her Instagram story to share what she went through at the time. She told her followers, "My outfit broke. The whole zipper popped open. So I am sewn into my outfit. I had to pee. So we had to cut the stitching out and sew me back in." She had to take some serious measures. And all this was happening while her mother was on the stage, alone.
When she returned on stage, her hair was a mess. "My hair — here, right here — it is a disaster. But that's okay. Champagne problems!" As the night progressed, she felt better and more confident about them, posting an update later that night. While hugging her friend Malika Haqq, she expressed that everything was back to normal.
Also Read: "Why are u doing this with Tristan after what he did to ur sister?": Kim Kardashian is in trouble After Having Thanksgiving Dinner With Tristan Thompson Who Cheated on her Sister Khloe Kardashian
Khloe Kardashian happy to win the People's Choice Award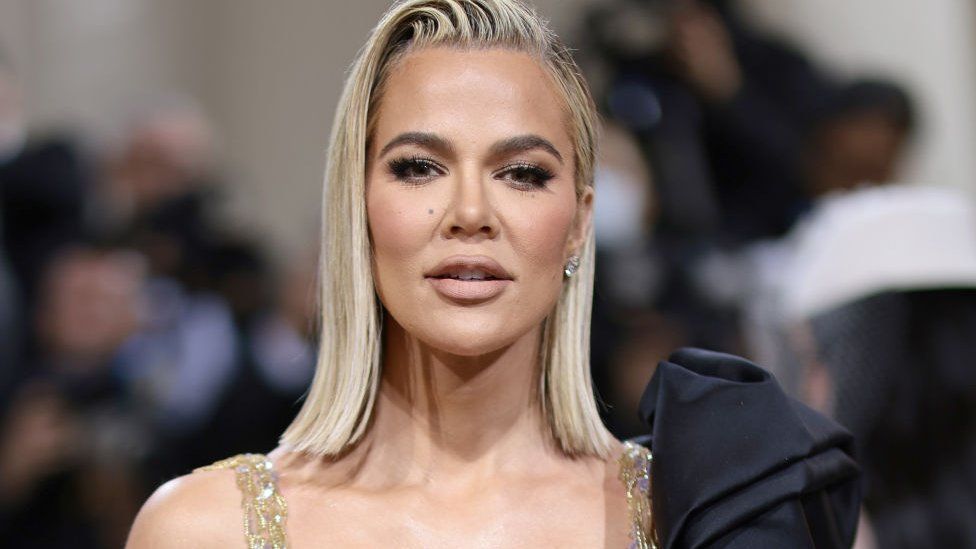 But it isn't as if the malfunction had any impact on her enjoying receiving the award. The mother of two was elated, to say the least. She said, "I'm so f—king happy that I won People's Choice for the fifth year in a row and that 'Kardashians' won as well!" It is a shame that she couldn't enjoy that time to her fullest.
But that wouldn't be playing on her mind. She would go on to tell her friend, Malika Haqq that very night that her hair looked good. She said, "I don't know what happened onstage, my hair was f—ked up." 
A pity that all the make-up artists she had couldn't prevent that.
Also Read: Kim Kardashian Steers Away From Former Bestie Larsa Pippen at Art Basel Party, Gives Her the Cold Shoulder For Dating Sister Khloe Kardashian's Former Partner Tristan Thompson
Source: Page Six