Andrew Tate has recently gained fame for his highly problematic statements about women. His videos are aimed at promoting sexism, misogyny, and homophobia and poisoning the minds of millions of people across the Internet. It is no doubt that the social media influencer is problematic, and his presence on social media websites is detrimental to the progress of gender equality and the safety of marginalized communities. Now, the former kickboxer has been banned from major social media websites.
Also Read: "The winners always understand each other": $250 Million Worth Internet Sensation Andrew Tate Responds After Dwayne Johnson Gives Him a Shout Out
Andrew Tate talks about dating Kylie Jenner
Andrew Tate has come to the attention of several fans after he made wild statements against celebrities such as Jada Smith, Robin Williams, Demi Lovato, and Kylie Jenner. The social media influencer claimed that he would date Kylie Jenner if given a chance. He also said that he would own her belongings in the relationship,
"If she's my chick, then you know, she's mine. So her things are now mine, my jet, my house. This is my jet young lady, sit down. Be quiet, it's gonna be fine, don't worry about it." 
He then added,
"I am new to being big on the internet and I really don't know what Kylie Jenner looks like."
He then asked, if "Kylie Jenner is the dude."
Also Read: Kylie Jenner Becomes a Victim of Internet Hate after Flaunting Her $72 Million Private Jet
Andrew Tate makes problematic statements about sexual assault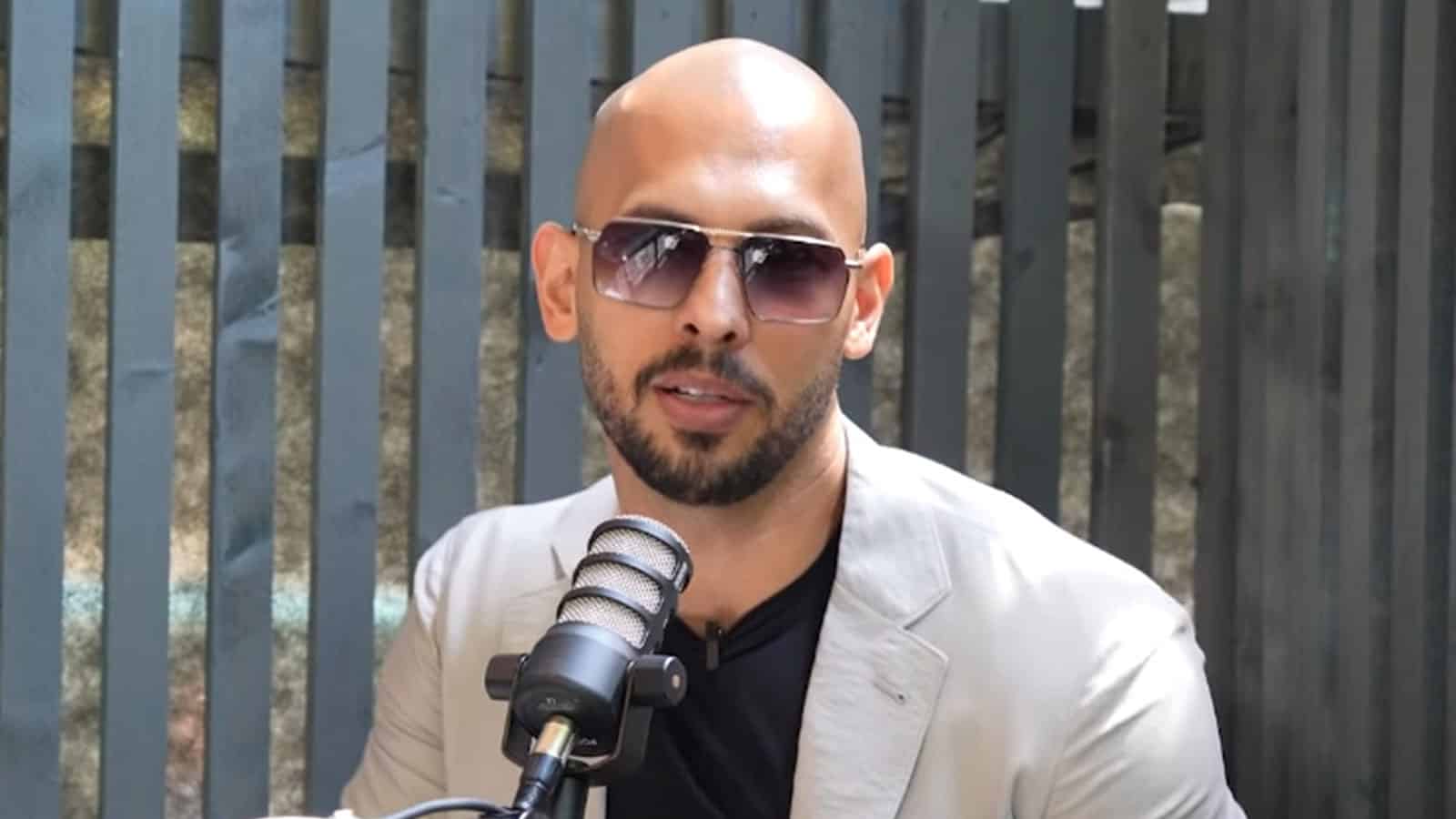 His statements about
Kylie Jenner
are probably the least problematic when compared to his other comments about women. In 2017, the former kickboxer made highly insensitive statements about sexual assault. In a tweet, he stated,
Andrew Tate's ban has Twitter in cheers
The users on Twitter are pleased about his ban.
As he should. That guy and the people who follow him are just awfull individuals for the most part

— KJHtx (@JalenHtx) August 19, 2022
A W in my book

— CMJ (@IceSwallowCome_) August 19, 2022
THE WORLD IS HEALING pic.twitter.com/AjwS6bX0N1

— 𝔩𝔲𝔦𝔰 𝔱. (@St_Louis_7) August 19, 2022
Instagram/Facebook to Andrew Tate's opinions: pic.twitter.com/8yoI7bGZoH

— certified hood classic (@HeisenbergStew) August 19, 2022
He is sexist and is being investigated for human trafficking

— Professional_Trashcan (@Prof_Trashcan) August 19, 2022
Hopefully, the harmful influencer will stay banned from the two platforms and will also soon be removed from TikTok as well.
Source: Indy 100
Also Read: "She wants it bad": Andrew Tate Gets Personal, Destroys JK Rowling for Bizarre Donald Trump Obsession, Calls Her Husband a Loser