Nudity has always been controversial, and Sydney Sweeney's strong opinions on the matter have always attracted attention. Films and TV shows are often accused of forcing female stars to show more skin as an easy ploy to get more attention from audiences. Sweeney has on a number of occasions expressed her disgust with excessive skin-baring and nudity in films and TV shows. So when the popular star adamantly defended the over-the-top skin show in her TV series Euphoria, fans took notice. Was it hypocrisy? Or did Sweeney have a convincing argument?
Sydney Sweeney Defends Skin-Baring Scenes in Euphoria
Sydney Sweeney's screen presence has left a lasting impression on her fans. She generally plays characters who appear to be tough but are actually extremely insecure; thus, she surprised everyone with her performance in The White Lotus and in The Handmaid's Tale, but she gained popularity in her career from the teen drama Euphoria, in which she played the sensitive high schooler Cassie Howard, who shows her flirty personality one minute and collapses with anxiety the next. Fans began making TikTok videos based on one of the series' most famous dialogues: "You dumb f**king b**ch, I'm gonna f**k you."
In a new interview with Teen Vogue last year in March, the actress sets the record straight over the remarks she made about some topless scenes in the show. The star was candid about the number of skin-baring scenes she has in comparison to her other co-stars on the hit HBO show. The Pretty Little Liars star says that as her role includes a number of topless scenes in the show, series director Sam Levinson did not push her to do anything she wasn't comfortable with.
In one of her interviews with The Independent, the actress revealed she once asked the series producer to remove a few of her nude scenes from the show.
Also Read: 'She Knows She's About To Be Cancelled HARD': Euphoria Star Sydney Sweeney Has Given Up On Defending MAGA Shirt In Mom's Birthday Party Controversy
"There are moments where Cassie was supposed to be shirtless, and I would tell Sam, I don't really think that's necessary here. He was like, 'OK, we don't need it.' I've never felt like Sam has pushed it on me or was trying to get a nude scene into an HBO show. When I didn't want to do it, he didn't make me do it."
While the show involves an intimacy coordinator, the actress admits she has always felt comfortable on set, but she also notes that not every environment she has previously worked in has made her feel secure like this.
Sydney Sweeney's Bad Experiences with Nudity in Films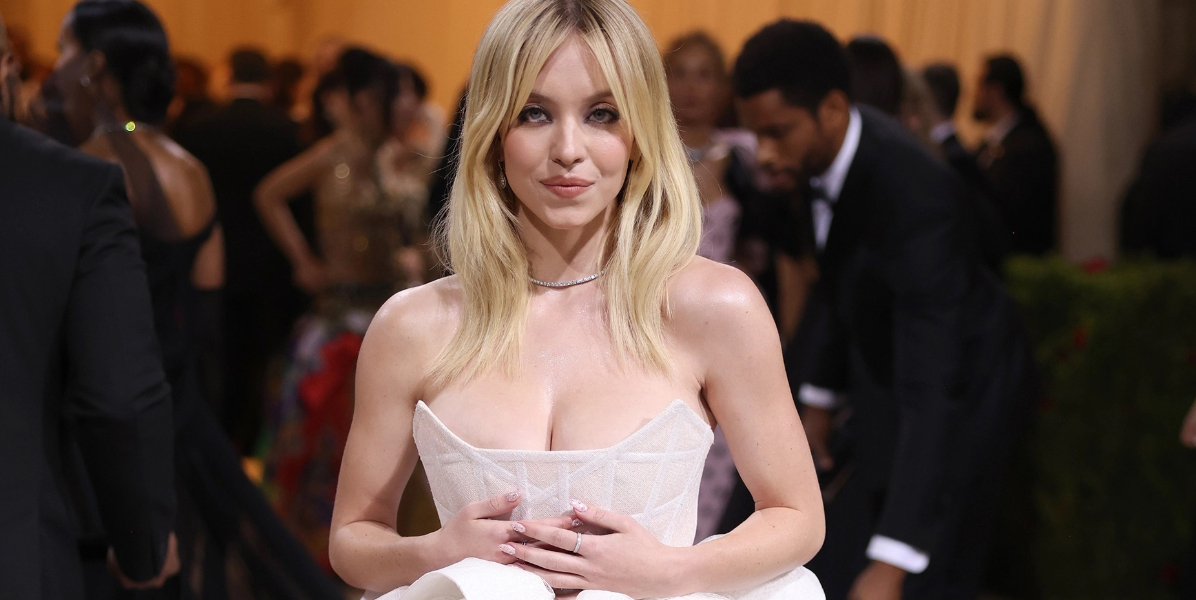 The White Lotus actress also shares some of her past projects without naming them that involved some intense intimate scenes, which, according to the star, were very uncomfortable to the point where she was left feeling disgusted.
Also Read: "It's Completely Disgusting And Unfair": Sydney Sweeney Hates Fans For Sl-T-Shaming Her, Claims She's Different From Her 'Euphoria' Character In Real Life
She said, "I've had experiences where I want to go home and scrub myself completely raw because I feel disgusting." She continued, "I didn't feel comfortable with my castmate or the crew, and I just didn't feel like my character would be doing it. That made me even more self-conscious. I didn't feel like I was able to speak up."
Talking about her work in the hit series the actress said, "I'm very proud of my work at Euphoria. I thought it was a great performance." She further expressed her emotions, as she felt she wasn't praised enough for her role. She shared, "No one talks about it because I got naked. I did The White Lotus, and all of a sudden, critics are paying attention. People are loving me. They're going, Oh my God, what's she doing next? I was like, Did you not see that in Euphoria?"
You can stream all seasons of Euphoria on Disney+.