Hollywood couple Jennifer Lopez and Ben Affleck are reportedly not happy with each other after celebrating their wedding with a three days big fat event. The couple is having issues in their relationship after they tied the knot with each other twice, which is taking a toll now on the lovebirds. Is this the end of their relationship?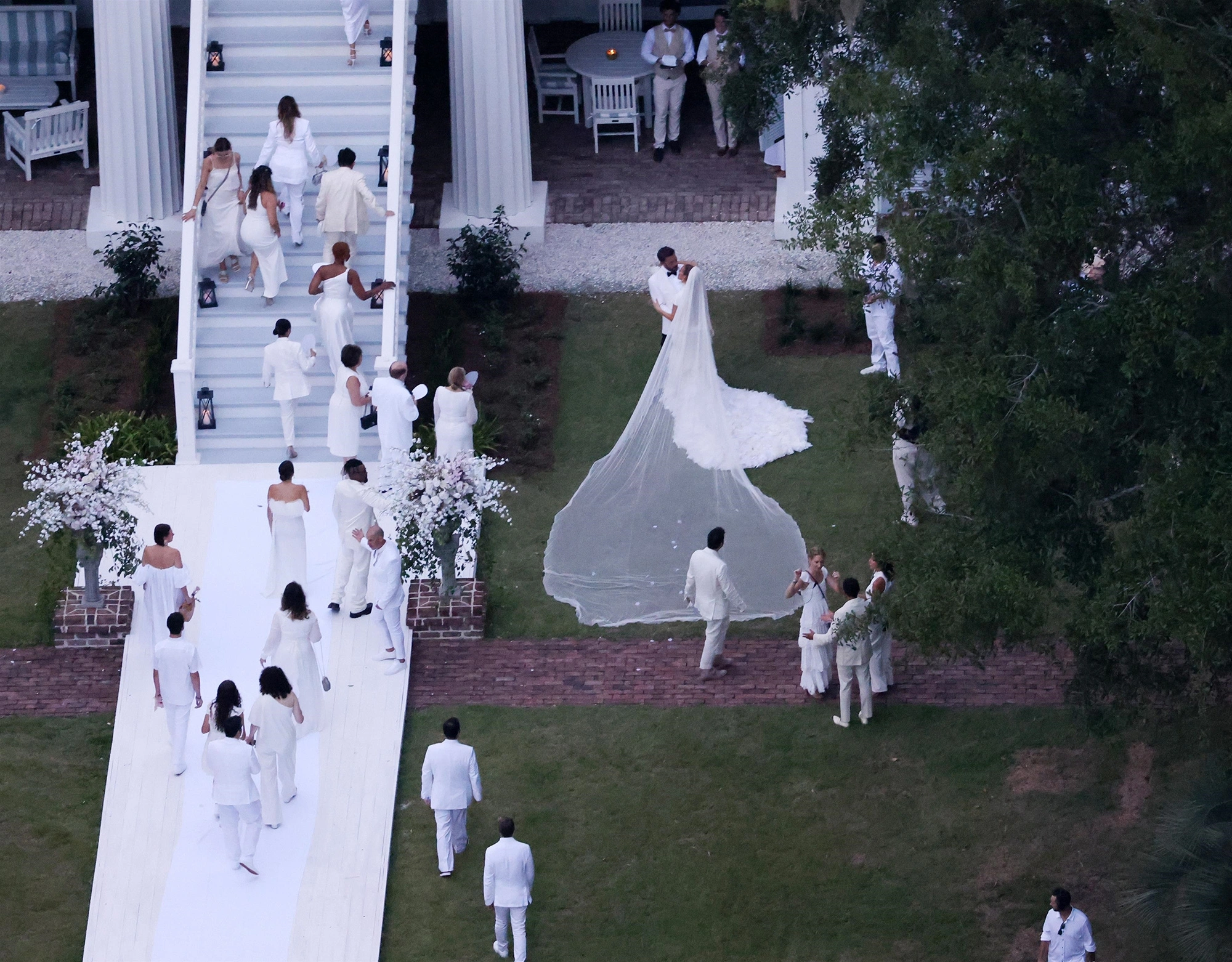 Also Read: Jennifer Lopez, Ben Affleck Furious And Fed Up With Paparazzi After Wedding Video Gets Leaked, Working On Blending Families Together
The couple's love story started on the sets of Gigli who had a few more encounters leading them to their tag 'Bennifer' and soon grabbed major media attention back in 2002 which eventually became the reason for postponing their then-planned wedding. Though that wedding got called off in 2004 with the couple going their different ways, their romance rekindled in 2021. Earlier this year, the couple got engaged before finally getting married in Las Vegas two months ago. They also had three-day wedding celebrations the previous month.
Jennifer Lopez and Ben Affleck Are Having Issues in Their Life
Also Read: As Ben Affleck Settles Down With New Beau Jennifer Lopez, His Ex Jennifer Garner is Busy Embracing Absurd 'Teenage Dirtbag' TikTok Challenge
The newlyweds have recently celebrated their three-day wedding celebrations in Georgia however they are already having 'trouble brewing' in their new life. The Closer Magazine's insider shared that the couple has been swept away by the excitement and are now far from each other due to various reasons.
The source shared, "Jen and Ben have moved at 100 miles an hour since getting back together and they got swept away by the excitement of it all" adding that "There's been some tension between them."
Also Read: "This was stolen without our consent": Jennifer Lopez Is Heartbroken After Private Video Of Her And Ben Affleck Gets Leaked Online, Says Someone Took Advantage Of Her
The insider also stated the reason behind the couple having issues after getting married which is affecting their wedding. "In the lead-up to the wedding, lots of very real issues started to emerge, including the children feeling unsettled, their hectic schedules over the next year, forcing them to spend huge chunks of time apart ."
Due to those issues, the insider even shared that the singer Jennifer Lopez is missing her husband adding, "which has had Jen in tears at times as she'll miss him so much – and the general struggles faced by parents merging two families and all the stress that comes with that."
A Brief Note on the Bennifer Wedding
You May Also Like: Fans Predicting Jennifer Lopez, Ben Affleck To Get A Divorce May Soon Face Disappointment As 'Bennifer' Gets Even Closer In Second Honeymoon
Bennifer tied their first wedding knot in a surprise Las Vegas ceremony two months ago and has strengthened that knot by getting married for the second time on Ben Affleck's estate in Riceboro, Georgia. As PageSix first reported, their three-day intimate wedding celebrations started with the rehearsal dinner followed by the wedding ceremony and a barbecue picnic, which was attended by close friends and families.
According to reports by Daily Mail, Bennifer has spent quite a lot on their 3-day event which was estimated at around $400K. From the earlier reports, author and life coach Jay Shetty officiated the ceremony while the wedding was helmed by interior designer Colin Cowie, according to E! News.
Source: Closer Magazine