Hollywood celebrity Amber Heard who was recently involved in one of the most publicized defamation lawsuits in history against Johnny Depp, has one of the 'world's most beautiful faces.' The 36-year-old actor is known for playing Mera in DCEU's Aquaman and Justice League. However, she was more known for her trial which was won by her ex-husband Johnny Depp the previous month receiving $10.35 million while Heard is compensated with $2 million for her counter-claim.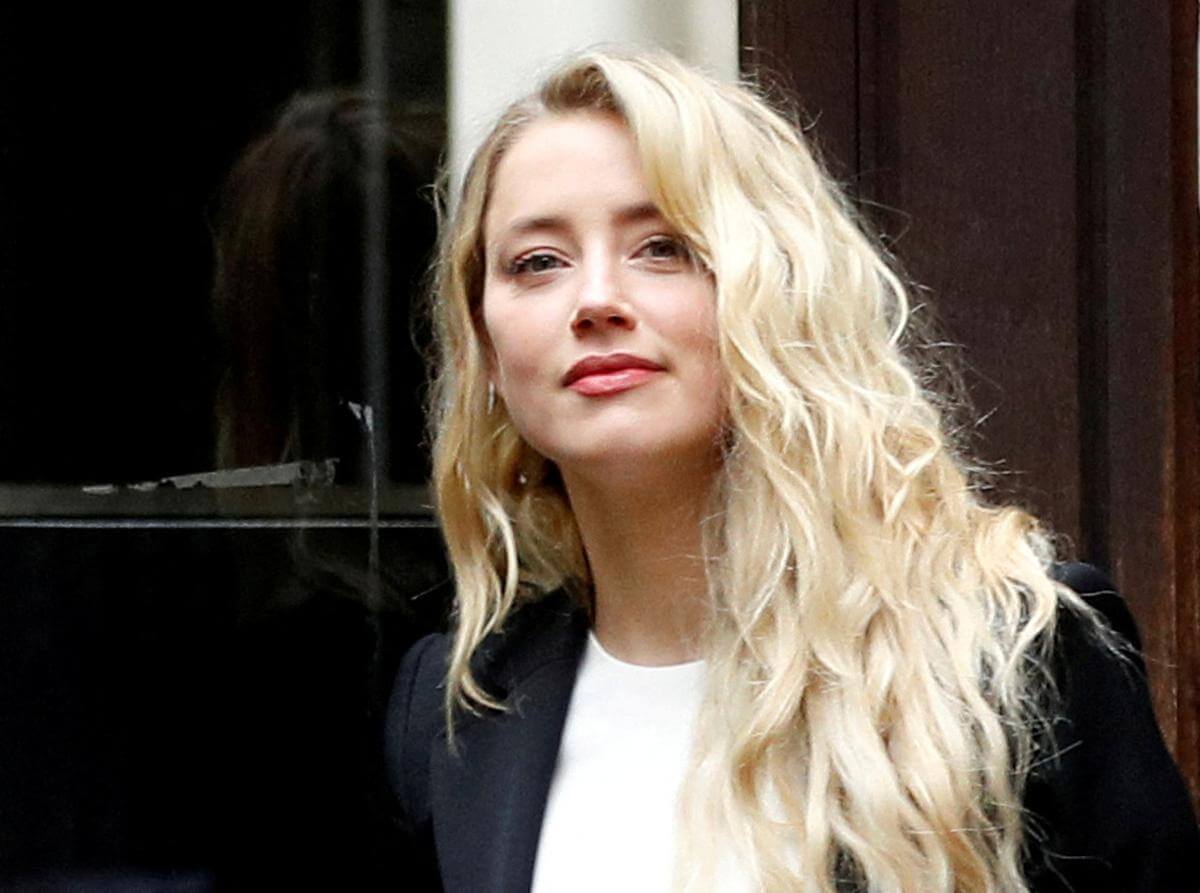 Also Read: Post Johnny Depp Divorce, Amber Heard Grows Closer to Ex Tasya Van Ree Who Had Once Accused Amber of Physically Assaulting Her
According to the reports that resurfaced on social media, the Aquaman actress has one of the world's most beautiful faces which has been calculated based on the Golden Ratio test. These reports are from a few years ago, however, they resurfaced when the defamation trial was trending in the headlines which are still maintaining the same heat.
Amber Heard's Face is Close to The Greek Golden Ratio of Beauty Phi
Also Read: Amber Heard Feminists Being Called Out for Using Shallow, Unwarranted Evidence to Label Johnny Depp Fans 'Misogynists'
According to the reports that resurfaced, cosmetic surgeon Julian De Silva rated the actress based on the Golden Ratio test. According to this test, a person's facial beauty is rated based on how close their facial proportions are to the Golden Ratio. To put it simply, her facial features like eyes, lips, and face shape were measured during the test and analyzed to conclude.
Back in 2016, the surgeon found by using digital facial-mapping technology that the actress' face was exactly 91.85% closest to being perfect. He used the Greek Golden Ratio of Beauty of 1.618, also known as 'Phi' to determine the perfect proportion of facial features. He reportedly used a red carpet image from the same year and analyzed 12 points on her face to measure her eyes, nose, lips, chin, and overall head to get a near score of 92%.
Also Read: Amber Heard's Mom Says Daughter Knew About Bugged Tesla That Elon Musk Gifted to Spy on Her
That scientific technology not only determined the Aquaman actress' scores, but also discovered that Scarlett Johansson had perfect eyes, actress Emily Ratajkowski had the most beautiful lips, Kim Kardashian had bomb eyebrows, and singer Selena Gomez had the perfect heels.
Amber Heard Fans Reacting To Reports Claiming Her Face Close to The Golden Ratio
Also Read: In a Tit for Tat Move, Johnny Depp Files Notice to Have $2M Fine Dismissed After Amber Heard Challenges Defamation Trial Verdict
Even though the reports were not from this year but resurfaced on the Internet due to the publicized trial, her fans couldn't stop themselves to appreciate the beauty of the actress. One fan on Twitter wrote, "she is beautiful!"
Check out the tweets below.
Amber Heard is honestly so stunning. When she was found to have a face that was very close to the golden ratio. I get it some people might not like her but to deny she is universally gorgeous is delusion and to be honest pure jealousy as well.

— H T (@HT58839853) July 8, 2022
The Greek Golden Ratio of Beauty Phi, which is 1.618, is the Universal scale for measuring the Beauty.
If u believe u are beautiful , remember that AMBER HEARD an American Actress, has the most Beautiful Face in the world, and her beauty features are only 91.85% close to Ratio.

— Mohammad Rafeeq (@hikingmizraab) June 21, 2022
She is beautiful 👸🏼
All these women criticized her Jealous of her looks and talents and she did dedicated her time for the community that makes her even more beautiful, she is also humble that add 10 more extra point on the ratio. Omg She is absolutely beautiful 👸🏼💐✨

— OfficialRusiane01 (@rusiane01) June 21, 2022
~The surgeon said that the face of Amber Heard is almost 92% consistent with the golden ratio~ https://t.co/vwJsNpnYXL
British cosmetic surgeon Julian De Silva conducted a digital facial mapping study and found that Amber Heard's face is 91.85% close to ideal. It is reporte… pic.twitter.com/jbZu4OJDDD

— Snooper-Scope (@Snooper_Scope) June 26, 2022
She wrote an op-ed in 2018 in which she called herself a victim of domestic abuse without mentioning her then-husband Depp's name, defaming the latter reputation who then sued her for $50 million while the former countersued him for $100 million. The defamation trial began on April 11 and concluded on June 1 with Depp winning the case.
Source: STUFF