Hollywood loves to give its audience reminiscing moments – and that too not only by making throwback films about the golden days of the industry (although that's also a thing). Filmmakers fail to stop poking the audience's minds with references to other films. Putting in an allusion to an actor's past roles is one much-applied method – for example, if an actor like Ryan Reynolds quotes from one of his own movies or just right away drops a character's reference, played him or a costar in another film.
Thus, we're all pretty much familiar with such movie references. They've been used for decades, and they're so common that as soon as you read about them, you'll be shocked you couldn't spot them sooner.
1. 'Deadpool 2' (Where wade mockingly addresses Josh Brolin as Thanos)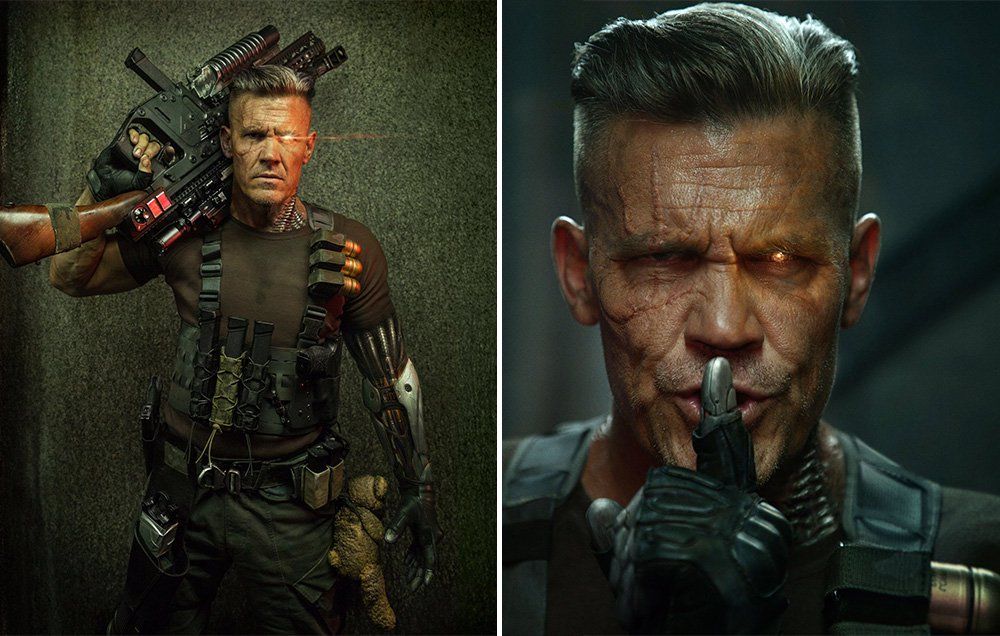 If you're not familiar with Deadpool, then you probably have no idea why he knows he's in a movie and lets the others know about it. The Deadpool films are filled with references catering to their comic book readers, and only some are linked to the films owned by 20th Century Fox (not that it matters anymore).
In the film, Josh Brolin plays the role of Cable, Wade Wilson's frenemy from the future who attempts to stop a Global Calamity. In one particularly memorable moment, he refers to Brolin's character as Thanos. The line is small, but it's an enormous treat for fans who weren't sure about Brolin playing two vastly distinct characters, in two separate Marvel Comics series, distributed by two different companies.
2. 'John Wick: Parabellum' (When Keanu Reeves uses a line from The Matrix)
Keanu Reeves is an expert at nailing a strong line reading of an absolutely difficult piece of dialogue. If you're a newbie to the work of Mr. Reeves, please watch Point Break, The Devil's Advocate, or Knock Knock for examples.
One of his most popular line readings is from 'The Matrix' when he tells Nebuchadnezzar operator Tank that to save their dear friend Morpheus, he'll be needing: "Guns – lots of guns." The line is referred to with almost the exact tone and calmness in John Wick: Chapter 3 – Parabellum leading to the final fight at the Continental Hotel.
3. 'The Marine' (When John Cena Cracks a Terminator Joke)
Robert Patrick co-stars in 'The Marine,' which includes a subtle 'Terminator' joke.
The Marine stars John Cena as John Triton, a guy who goes to great lengths to defeat Rome, a jewelry thief who made the grave error of kidnapping Triton's wife. Robert Patrick plays Rome, and always an entertaining actor best known for his role as the T-1000 in Terminator 2: Judgment Day.
Cena dodges bullets during a car chase and has the top of his car ripped off by a piece of machinery and is generally tough to stop. Patrick does the iconic T-1000 eye shift in the mirror as one of Rome's men says, "He's like the Terminator," as if simply to make sure we all understood the winking reference.
4. 'Kill Bill Vol. 2' (When David Carradine Refers To Kung Fu: TV Show)
Before the credits roll on a Quentin Tarantino film, you'll see at least 50 nods to his favorite flicks. It's only natural. Double that for his two-part Kill Bill saga. Because of his leading role in Kung Fu, a show about a martial arts expert who roams the West and hunts down bad men, Tarantino hired David Carradine as Bill.
Kill Bill Vol. 2 is packed with references to the show, from the flute played by Bill while narrating the legend of Pai Mai to Pai Mei's tough-as-nails training. He's obviously a bit reminiscent of Master Po, Carradine's master in the original TV series.