One of the most well-known media figures in the world is Kylie Jenner. Believe it or not, at age 21, Kylie Jenner was also recognized by Forbes as the world's youngest self-made billionaire. The phrase "self-made" has drawn a lot of criticism considering the elements of nepotism present with her fame and success. Despite this, the celebrity has a sizable fan base and is one of the most well-known figures in the world. However, her fans seem to care about how she spends her time, especially when it comes to transportation.
Private jets seems to be the convenient mode of transport for celebs
A review of the Celebrity Jets tracking account reveals that, just in the previous month, rapper Drake flew for just 18 minutes from Hamilton, Ontario to Toronto, and country music singer Kenny Chesney spent just 20 minutes in the air between Akron, Ohio, and Pittsburgh, and actor Mark Wahlberg flew for just 23 minutes from Dublin to County Clare in Ireland.
Many of these short flights are done to "park" an aircraft in a convenient or less expensive location. Or they are a part of a longer, two-part journey, but many of them seem to have a questionable justification. As in the case of Floyd Mayweather, the boxer, who decided to take a 14-minute flight from Las Vegas to nearby Henderson before taking a 10-minute flight back.
Also Read: Kylie Jenner's Frequent Private Jet Flaunts Catches Attention of Environmentalists, They Call Out All Kardashians for Leaving Massive Carbon Footprints
Kylie Jenner posts on Instagram flexes her private jet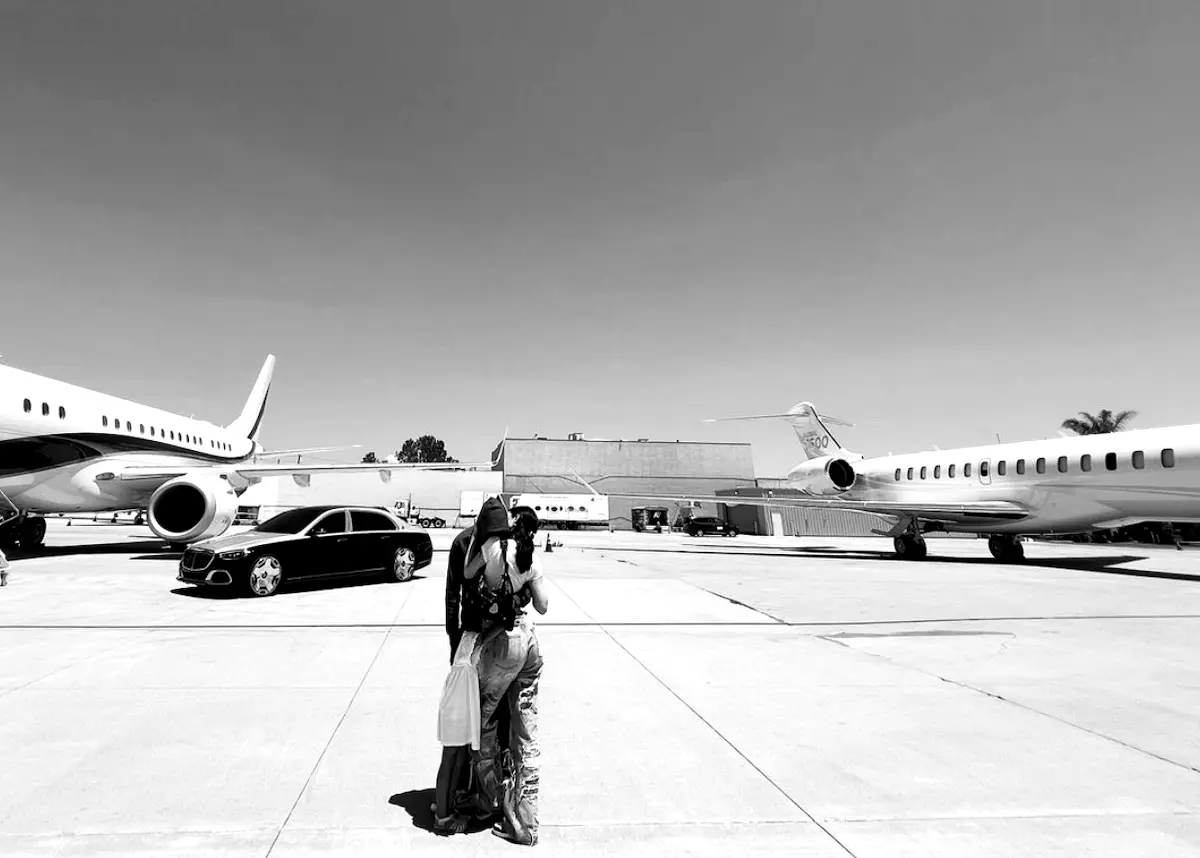 The "self-made"24-year-old socialite and entrepreneur, Kylie Jenner received backlash online after posting an Instagram photo of herself and her boyfriend, rapper Travis Scott, standing between two private aircraft on an airport tarmac with the message "you want to take mine or yours?"
The sheer ignorance of the environment by the star really shines a light on how celebrities feel about the planet and its climate changes. Kylie Jenner's flight on July 12 from Los Angeles' Van Nuys to the adjacent town of Camarillo lasted just 17 minutes, according to an automated Twitter account that records celebrity flights based on transponders and tail fin markings. The model had previously flown from Thermal, California, to Van Nuys in her $72 million Bombardier BD 700. The fact that is not even her first time using a private jet so nonchalantly is absolutely terrifying as it goes to show that criticism about her actions does not seem to get through to her.
Also Read: 'They are Vile Human Beings, The Whole Family': Fans Declare War on Kylie Jenner for 'Damage Control' Target Visit After 10 Min Private Jet Flaunt
The planet gets continuously stabbed with these short trips using private jets
According to a 2016 study, private aircraft account for roughly 4% of all aviation emissions. Despite the airline industry's efforts to emphasize that flying in general only accounts for a small portion of the total sources of planet-heating gases.
However, although carrying far fewer passengers than commercial jets, private airplanes still produce more than 33 million tonnes of greenhouse emissions annually—more than Denmark—and are 50 times more polluting than railways due to their high passenger density.
Will these celebrities that are literally suffering from success open their eyes to climate change and finally change their ways? Or will their ignorance towards the issue reign supreme? What are your thoughts?
Source: The Guardian
Also Read: 'Kris is Urging Her To Be More Responsible': Kylie Jenner's Reckless Spending Habits Worry Kris Jenner, Momager Wants Kylie to Stay True to 'Eco-Crusader' Brand