The ever-growing popularity of DCEU and Marvel has made all fictional superheroes a household name in the modern-day world. Most of us have spent our childhood reading comic books or watching movies, and TV shows, as many of us, have also grown up adoring these warriors.
One of the known sculptors, Paul Harding is a huge fan of these supermen in the world. He came up with a series titled Marvel In The 70s that has left big fans in awe ever since its premiere. Just like the name goes, our beloved Dc and Marvel characters get reimagined with the 70s style in these given illustrations – and believe us, it's a treat to one's eye. Every bit of it with all the cast members; they look phenomenal!
Harding's art provides us with an opportunity to relish some stunning remixes about the fantasy world we crave to live in. Here are some of his most beautiful creations, handcrafted especially for you.
Hulk
A known fictional hero appearing in various major publications by Marvel Comics, the character was created by Stan Lee alongside artist Jack Kirby.
Making its first appearance in the first issue of 1962's The Incredible Hulk, In his initial appearances in comics, the character is seen as both the Hulk, who turns into a green-skinned, muscular humanoid who possesses immense physical strength, alongside his alter ego, Dr. Robert Bruce Banner, played by Mark Ruffalo in MCU.
Misty Knight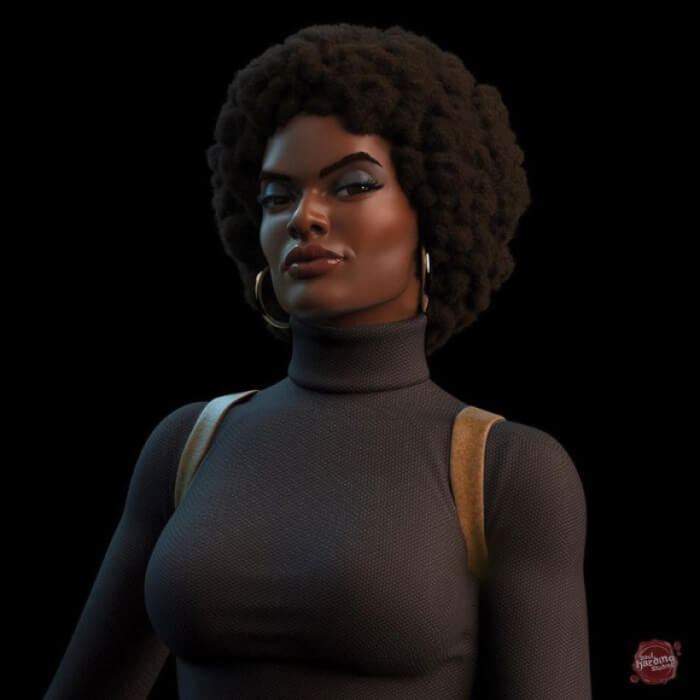 Mercedes "Misty" Knight is also a Marvel fictional character appearing in the pages of Marvel Comics. The character was created by Arvell Jones and Tony Isabella, Knight was aforementioned (by the name) in Marvel Premiere #20 (which took place in Jan. 1975) and then, also appeared in the next issue in the same year,
Doctor Strange
Doctor Stephen Strange appears in Marvel Comics and was created by Steve Ditko with the assistance of Marvel legend Stan Lee. The character made its first appearance in Strange Tales and since then Doctor Strange has been serving as the Sorcerer Supreme in the Marvel lore, known as the first and foremost protector of Earth against mystical threats.
Captain America
Formidably known as the Recipient of the Super Soldier serum during World War II, Steve Rogers is a symbol for fighting for American ideals as one of the world's strongest and upright heroes and not forgetting, the leader of the Avengers.
Luke Cage
A former convict Carl Lucas gets superhuman strength and somewhat unbreakable skin, and now spends his time-fighting crime under the moniker of Luke Cage. The character was played Colter very differently in the Netflix series than what we had previously seen in Jessica Jones,