As time flies and people change, Hollywood stars are not really an exception. They are also as human as we are, and just like a lot of us, all humans end up getting older with age and while some do age like fine wine, but then, I guess, I will always be a bottle of scotch.
Ard Gelinck, a Dutch designer, photoshopped by celebrities as if they were casually hanging out with their young versions, but the results for the same are incredibly nice. Making time travel a possibility for this artist, it's a simple sight to watch, just go back in the lane with a look back at the stars in these good old days and relive the magic of time.
Aging at times might come as something sad, but if you think about it, the same can be a gift if we are aware of how to cherish ourselves because time eventually helps us all feel stronger and of course, if nothing, a lot wiser.
For now, let's have a few celebs who have aged like fine wine. Are you tempted? Well, who wouldn't be?
Neve Campbell
Neve Campbell is a Canadian actress, who became an influential figure in the popular culture in the US, and is also recognized for her work in the horror and drama genres. Widely regarded as a sex symbol and well, a scream queen, Neve has made an appearance on People magazine's list of "50 Most Beautiful People" at least twice.
Jennifer Aniston
Jennifer Aniston is an American actress based in the United States. She is the daughter of John Aniston and Nancy Dow, and Aniston began her acting career at an early age in the 1988 film Mac and Me; However, her first major break came in the 1993 horror-comedy titled Leprechaun. Her career continued to progress in the 1990s, making her one of the highest-paid actresses in the world. 
Richard Gere
Richard Tiffany Gere is an American actor. Starting to work in films in the 70s, where he played a supporting role in 1977's Looking for Mr. Goodbar and even a starring role in 1978's Days of Heaven. He rose to the limelight with his character in the 1980 film American Gigolo, which established Gere as a leading actor and later, a sex symbol.
Leonardo DiCaprio
Leonardo DiCaprio is an American producer and actor. Widely acclaimed and known for his work in well-received biopics and coming of age films, DiCaprio is the recipient of various accolades over the years, which boasts of an Academy Award, a prestigious British Academy Award, and 3 more Golden Globe Awards under his belt. As of 2019, his films have gone on to gross over $7.2 billion, and DiCaprio has been placed a total of eight times in the annual rankings of the highest-paid actors in the world.
Tiffani Thiessen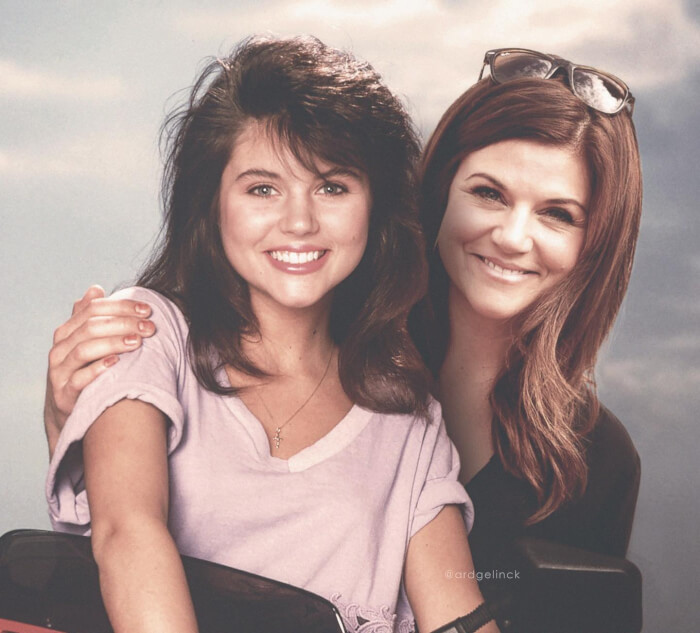 Tiffani Amber Thiessen is also an American actress and TV host, who went on to star on NBC's Saved by the Bell (1989–1993), as Valerie Malone, and as Lori on Netflix's Alexa & Katie. Thiessen has also since acted in other series like Fox's Fastlane and ABC's What About Brian (2007).