Singer Ray J recently accused Kris Jenner of trying to defame him. There are a lot of rumors that Ray J leaked his controversial s*x tape with socialite Kim Kardashian. The singer has come forward to clear his name and claimed that Kris Jenner was the one who leaked the video. Recently Kris Jenner appeared on The Late Late Show with James Corden and revealed in a lie detector test that she had nothing to do with the video leak. However, Ray J accused her of rigging the lie detector machine. The singer hinted that he will take legal action against the Kardashians.
Kris Jenner claimed that she did not leak the s*x tape
Kris Jenner appeared on The Late Late Show with James Corden with Kylie Jenner and underwent a lie detector test. James Corden asked Kris Jenner if she leaked Kim Kardashian's s*x tape, to which she responded by shaking her head and saying, "It's OK, but no." The machine revealed that she was not lying and then she said, "Oh, I like that we cleared that up."
Also read: 'It's ok but NO': Kris Jenner Denies Accusations That She Released Kim Kardashian-Ray J S*x Tape For Money And Fame, To Mimic The Success Of Paris Hilton
Ray J criticized Kris Jenner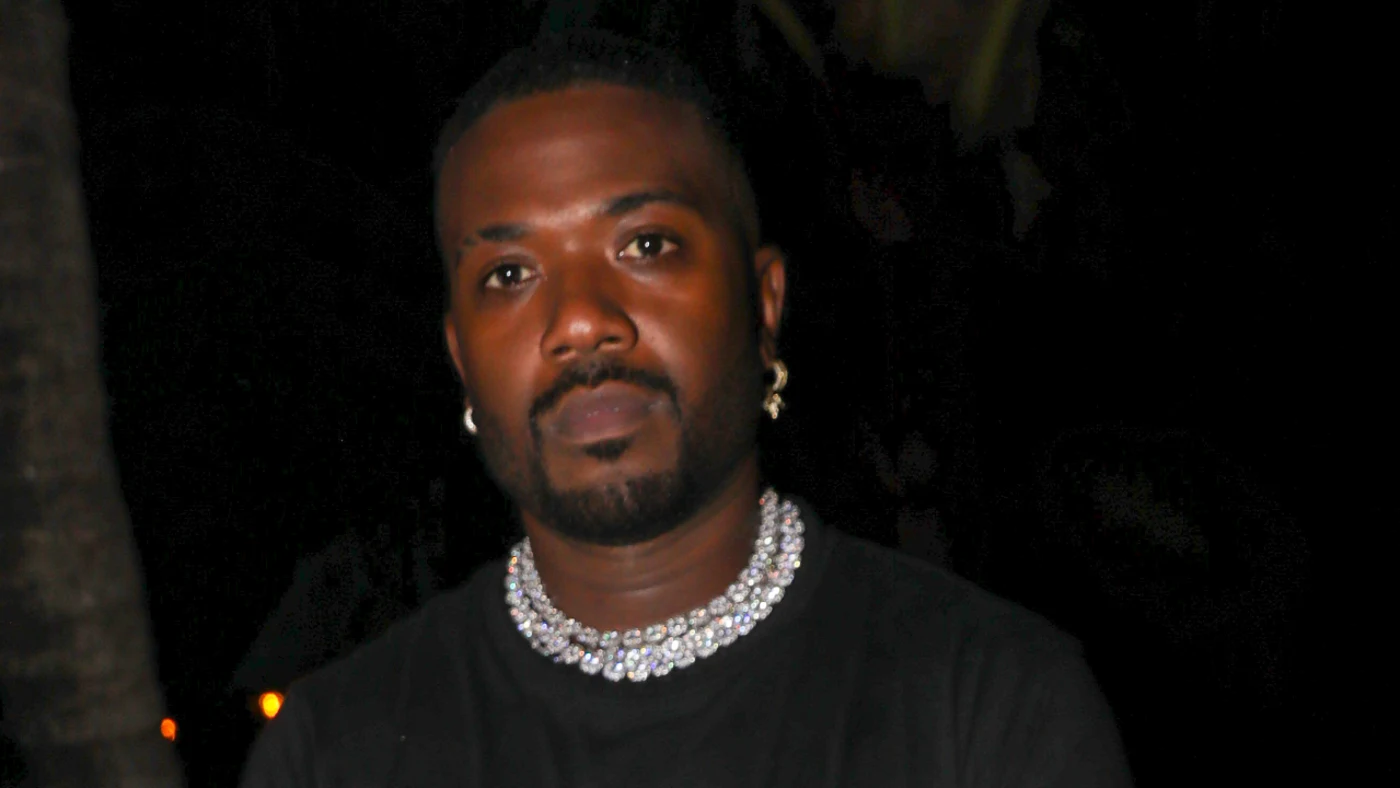 Shortly after the episode aired, Ray J criticized Kris Jenner on his Instagram account saying that she took a fake lie detector. He said that she is trying to defame him and promised that he will show "receipts" that include the contracts and text messages to defend himself. He said,
"I don't know what the f**k you think this is, but you have f**ked with the wrong person, period. You done f**ked with the wrong Black man. I was just gonna handle this s**t legally, right, and just hit you in court and just get what I'm deserved from all of y'all being foul and trying to defame me, trying to make me look bad, when you know what's up."
The singer accused Kris Jenner of making him the scapegoat after Kim Kardashian's sex tape was leaked. He hinted that he will sue the Kardashians.
Also read: 'You f**ked with THE WRONG BLACK MAN Kris Jenner': Kim Kardashian's Ex Ray J Destroys Kris in Viral Online Rant, Claims She Faked Lie Detector Test to Say She Didn't Leak His S*x Tape
Ray J's fans supported him on social media
Fans of the singer then defended the singer for sharing the truth.
The Kardashians pull all the strings behind closed doors 😮

— shaun sharick (@shmoove_19) September 11, 2022
And there y'all go again painting the narrative of him as the questionable party involved, protecting that klan again. He has proof, the Kardashians are evil and I'm glad it's coming to the light

— Donn (@_zaddy4) September 11, 2022
God cares! #JusticeForRayJ Kim Kardashian is wrong for lying on Rayj and destroy his character and life over 20 yrs.

— NewJersulem (@worldendingsoon) September 11, 2022
Attention seeking? They are the ones discussing it as recently as two days ago via a late night talk show & their second season of Kardashians started with discussion about the sex tape. In both of those situations, they are painting Ray J out to be a liar; it was Kris' idea

— ❤️ (@Shanidemidel) September 11, 2022
A lot of people claimed that the singer is only doing this for publicity but his fans claimed that it was Kris Jenner who brought up the controversial s*x tape again.
You may also like: "Exploiting your child to make a S*x tape for Money..is Extremely Sick": Fans Convinced Kris Jenner Planned the S*X tape of Kim Kardashian and Ray J, Trashes Kim For Pretending to be a Victim
Source: Twitter