The American media personality Kylie Jenner and the American rapper Travis Scott have been in a relationship on and off since 2017. It has been rumored for a few days now that the two are not currently together, as they have spent their Christmas and New Year apart. As of now, new reports are claiming that they reportedly have decided to call it off a second time from their relationship after rekindling their romance in 2020.
The couple shares two kids together, Stormi Webster, 4, and Wolf Webster, 11 months. Their kids' surname is derived from the rapper's full name, Jacques Bermon Webster II, better known as his stage name, Travis Scott. Previously, they took a break from their relationship in October 2019.
Also Read: "She wanted her dream wedding": Travis Scott's Fear Of Commitment Reportedly Forcing Kylie Jenner To End Things Before She Becomes A Kardashian Reject
Kylie Jenner And Travis Scott Reportedly Put Their Relationship On Hold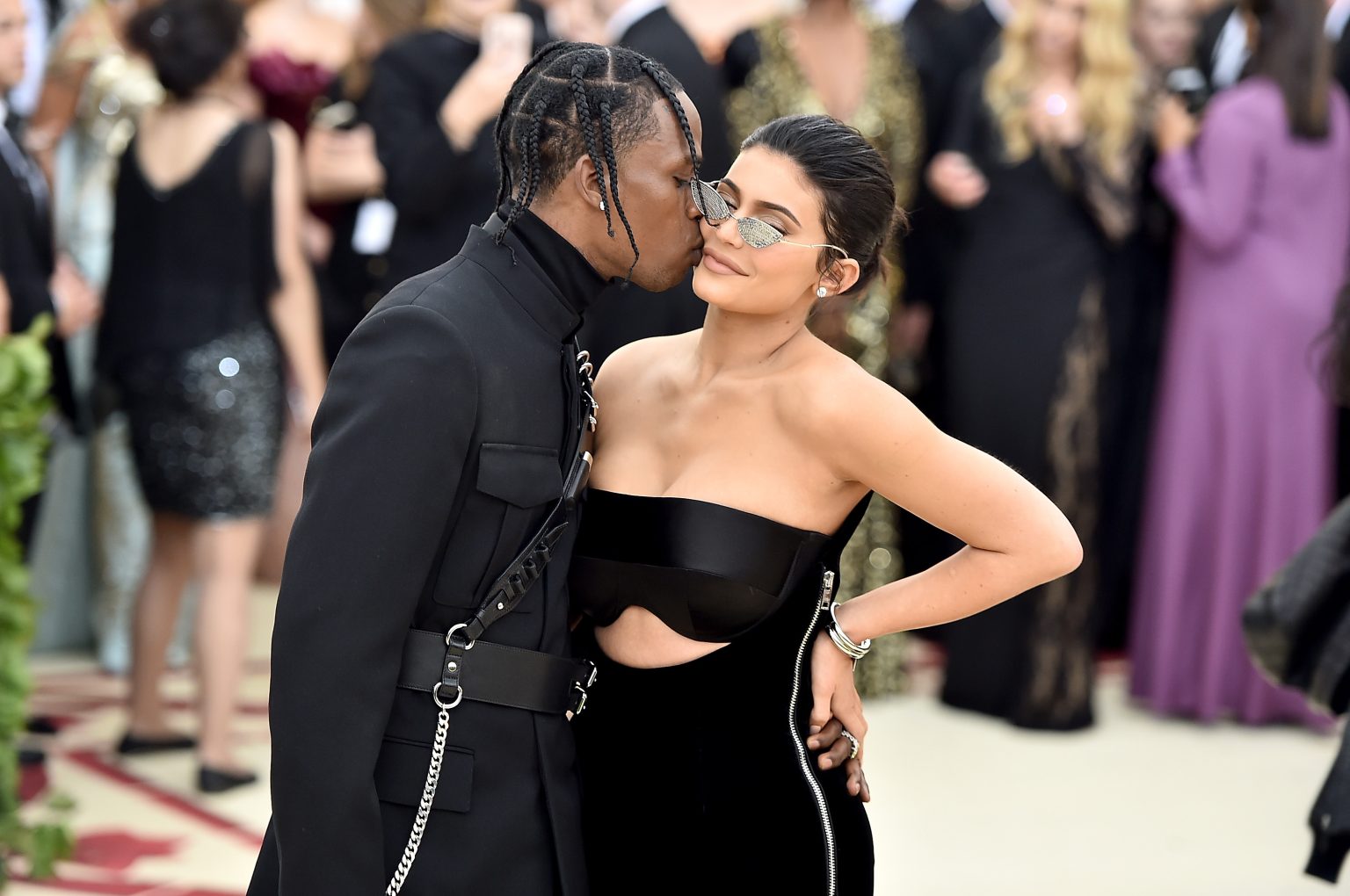 According to ET, the most stable couple of all Kardashians, Kylie Jenner and Travis Scott are taking a break from their relationship for the second time. The two are not married yet but have been in a relationship since 2017. During the holiday season, when the couple was not seen together, fans started speculating about the possible end of their relationship. An insider close to the couple spilled the beans and told ET,
"The two have had an up-and-down relationship. And, although they aren't together right now, it doesn't mean it's over for good."
The source added,
"Kylie and Travis live different lifestyles, and that's been a big issue. With two kids, Kylie doesn't go out too much. Travis, on the other hand, lives a life of late nights in the studio and going out with friends," the source says. "The two love and respect each other and will continue to co-parent."
Although they have been in an on-and-off relationship, the Kylie Cosmetics founder stunned onlookers by sharing a romantic moment with her long-term boyfriend, Scott, at a Miami Beach during an Art Basel party in December 2022. In October 2019, the couple allegedly went on a relationship break for the first time because they had trust issues and a different lifestyle.
Also Read: "The ring never came": Kylie Jenner Was Fed Up With Travis Scott For Not Agreeing For Marriage, Broke Her Fairytale Wedding Dream
A Brief Look At Travis Scott And Kylie Jenner's On-And-Off Relationship
After ending her relationship with Tyga, Kylie Jenner sparked dating rumors with rapper Travis Scott in 2017. At Coachella Valley Music and Arts Festival in 2017, they reportedly gave glimpses of each other holding hands and immediately hit it off, leading to their relationship. Later in April 2017, the couple was seen courtside at an NBA playoff game cuddling each other. Almost within a month, Jenner became pregnant, and on February 1, 2018, she gave birth to a beautiful daughter, Stormi Webster, 4.
In November 2017, there was a rumor that the couple was planning to get engaged, but it never came to fruition, and they are still not married. It was reported that they split briefly in 2019 but reconciled in 2020. Later, Jenner became pregnant again with a son born on February 2, 2022. The rapper was accused of cheating on Stormi's mother around three months ago, a fact that had been reported by his former beau, Rojean Kar; however, Scott denied the reports. After having a rollercoaster relationship, the couple's sources revealed that they are retaking a break from their romance and will continue to co-parent their kids.
Also Read: 'This has happened so many times before': Kylie Jenner, Travis Scott No Longer a Couple – The Kardashians Keep Dumping Boyfriends Faster Than a Landfill in Texas
Source: ET