Kim Kardashian and Pete Davidson are THE couple of 2022. They both are way too much in love with each other and it shows on their social media accounts. What started as a parody skit of Aladdin on Saturday Night Live, has turned into a complete real-life romance between the two. And the statements that has been shared by the two have hinted that the things maybe going faster than we expected. The couple is clearly taking their relationship very seriously.
Also read: Kim Kardashian Reportedly Felt So Entitled She Made Hotel Staff Jump Through Hoops While Visiting Pete Davidson
An insider revealed that Kim and Pete's relationship is going on better than ever and they are "more in love than ever before."
They Both have Busy Schedules Throughout the day
A source revealed that both of them have very busy, having different schedules throughout the day. Davidson is right now in Australia shooting for the movie Wizards. But that doesn't stop the couple in making efforts for each other. Kim Kardashian is doing whatever she can to make him happy. According to reports, she has her own ways of making him feel special and she does not fail at it.
The couple is very much in love and constantly try to see each other and spend time together. Even if it means to fly across half the earth.
You may Also like: 'Instagram Doesn't Reflect Life': In Rare Occurrence, Internet Praises Kim Kardashian for Sharing Unedited Cellulite Pics
Pete Davidson Opens up about Having Kids
During his appearance on Kevin Hart's show, Hart to Heart, he revealed his wish of becoming a father someday. He also said that he "100 percent" sees a marriage sometime in his future soon. As sources have suggested, Kim Kardashian also isn't against the idea of having a baby with Pete Davidson.
Also read: "Doing everything to make sure the comedian is happy"- Kim Kardashian Planning a Romantic Reunion With Boyfriend Pete Davidson After a Busy Schedule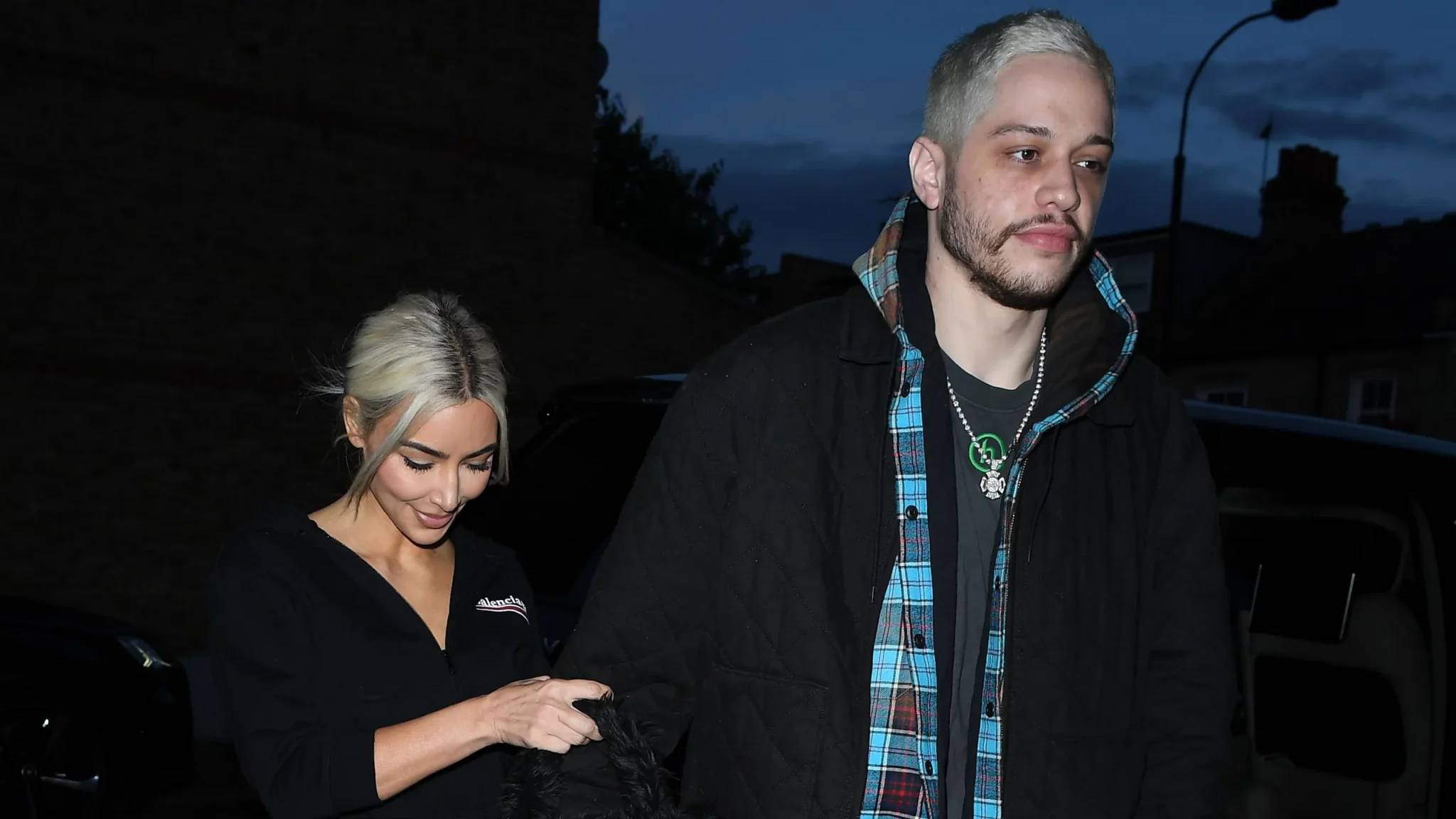 You may also like: "Do You Have Pete's Number?": Kim Kardashian Reveals How Desperate She Was to Meet Pete Davidson
But with both of their busy schedules and the multiple shoots going on at the same time may put Davidson's dream of having a child on hold. Kim Kardashian has been married before, having 4 children with her ex-husband, Kanye West.
Source: Pinkvilla