American comedian Pete Davidson is trying to move on after his breakup with beauty mogul Kim Kardashian earlier this month. The former couple ended their relationship after dating for nine month with revelations about their breakup surfacing from various reports. And although the socialite has already finished her chapter with the comedian, will her kids be thinking the same thing when the earlier reports stated how they liked his company?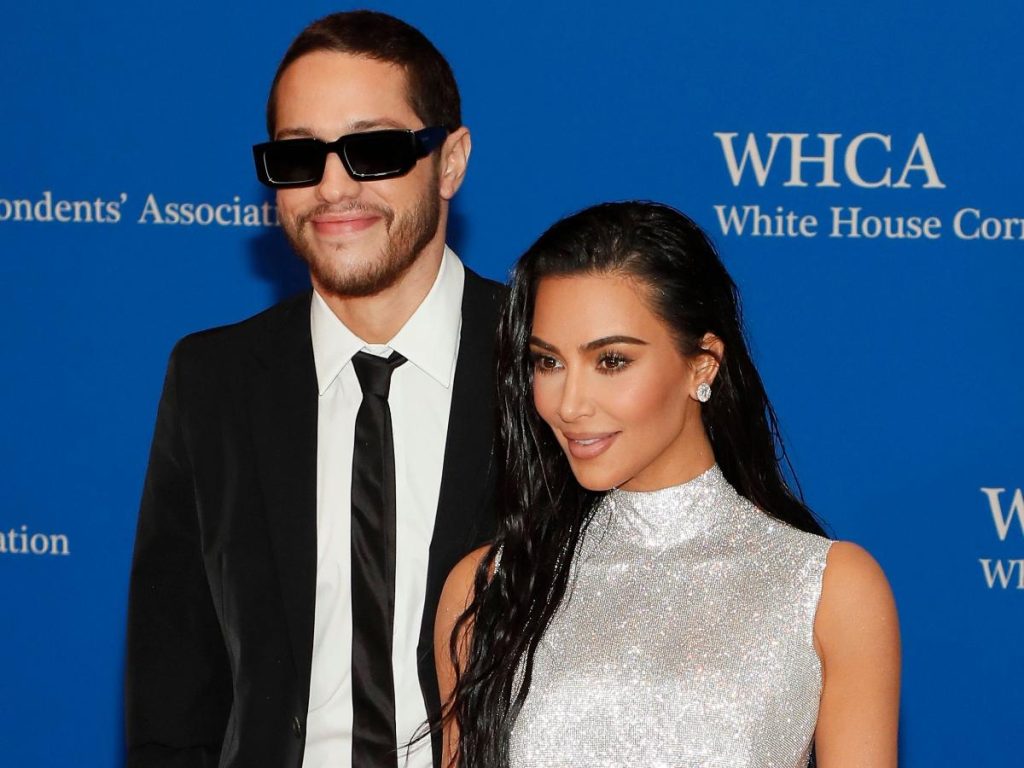 Also Read: 'Can't get on your level we're passed that': Kim Kardashian Subtly Trolls Ex-Partners Kanye West, Pete Davidson And We Don't Know What's Worse – Her Arrogance or That God Awful English
The former couple met each other on the set of Saturday Night Live and even shared a kiss on the show. After  that the couple kept meeting each other for quite some time before they went public with their relationship. Both of the stars were so in love with each other, however, their busy schedules and greater physical distance made it difficult to continue their relationship which eventually ended.
Pete Davidson Was Really Nice With Kim Kardashian's Kids
Also Read: "She was driven by lust not love": Kim Kardashian Reportedly Confessed Her Feelings For Pete Davidson Was Driven by Lust
Kim Kardashian shares four kids with her ex-husband Kanye West, who is co-parenting them along with the reality TV star. While the socialite was dating the comedian, she introduced him to her family including her kids. During their relationship,  it was clear that the 28-year-old comedian frequently visited Kim K's kids, with a source stating at that time,  "They all love spending time together and it's been great for them to start to get to know one another."
Also Read: No More Mr. Kardashian! Breaking Up With Kim Kardashian Might Favor Pete Davidson As The Comedian Actor Is Now Laser Focused On His Life And Career
They were previously serious about their relationship with one of her kids who had talked to West about Pete Davidson. A source stated at that time, "North has spoken to her dad about how cool Pete is and how he is like a funny older brother to her."
Will Kim K's Kids Want Pete Davidson's Presence?
You May Also Like: "He's such a hit with the ladies": "Charming" Pete Davidson Convinces Everyone He Won't Struggle at All With Finding a New Romance After Breaking up With Kim Kardashian and Ariane Grande
The 41-year-old socialite's  kids really enjoyed the comedian's company when he used to visit them, however, the latter is trying to move on after his breakup with the socialite. According to ET's source,
"Pete is bummed, but he is trying to stay focused and positive. He has the utmost respect for Kim, her kids, and the family, he wants to maintain a healthy relationship with all of them."
Regarding the children thinking about the comedian, they are doing well with the source adding,
"Kim's kids enjoyed Pete's company, but they aren't heartbroken over the breakup, especially since Pete was away filming towards the end."  
The star was busy filming his movie in Australia which is why the kids haven't seen him for quite a while so they are less bothered with the former couple's split.
Source: Entertainment Tonight