Gisele Bündchen and Tom Brady's marital woes have been the talk of the town for quite some time now. The NFL power couple had been together for 16 years and married for 13 when suddenly their relationship started to become reportedly irreconcilable. The major reason for this has been attributed to Brady's seeming disregard for his home and family and unretiring.
The supermodel, 42 had let her career take the back seat for the sake of her family, whereas the Tampa Bay quarterback had always been deeply involved in his. At the age of 45, Brady took a step back only to return. And that has not gone down well with the missus.
Even Tom Brady's friends find him in the wrong
Gisele Bündchen reportedly had hopes of an equal relationship and sharing of roles in the family, but Tom Brady squashed all of them by choosing his career yet again after giving his word to the family. The fact that acts like the greatest testament to Brady being in the wrong here is that his own friends are upset with his decision.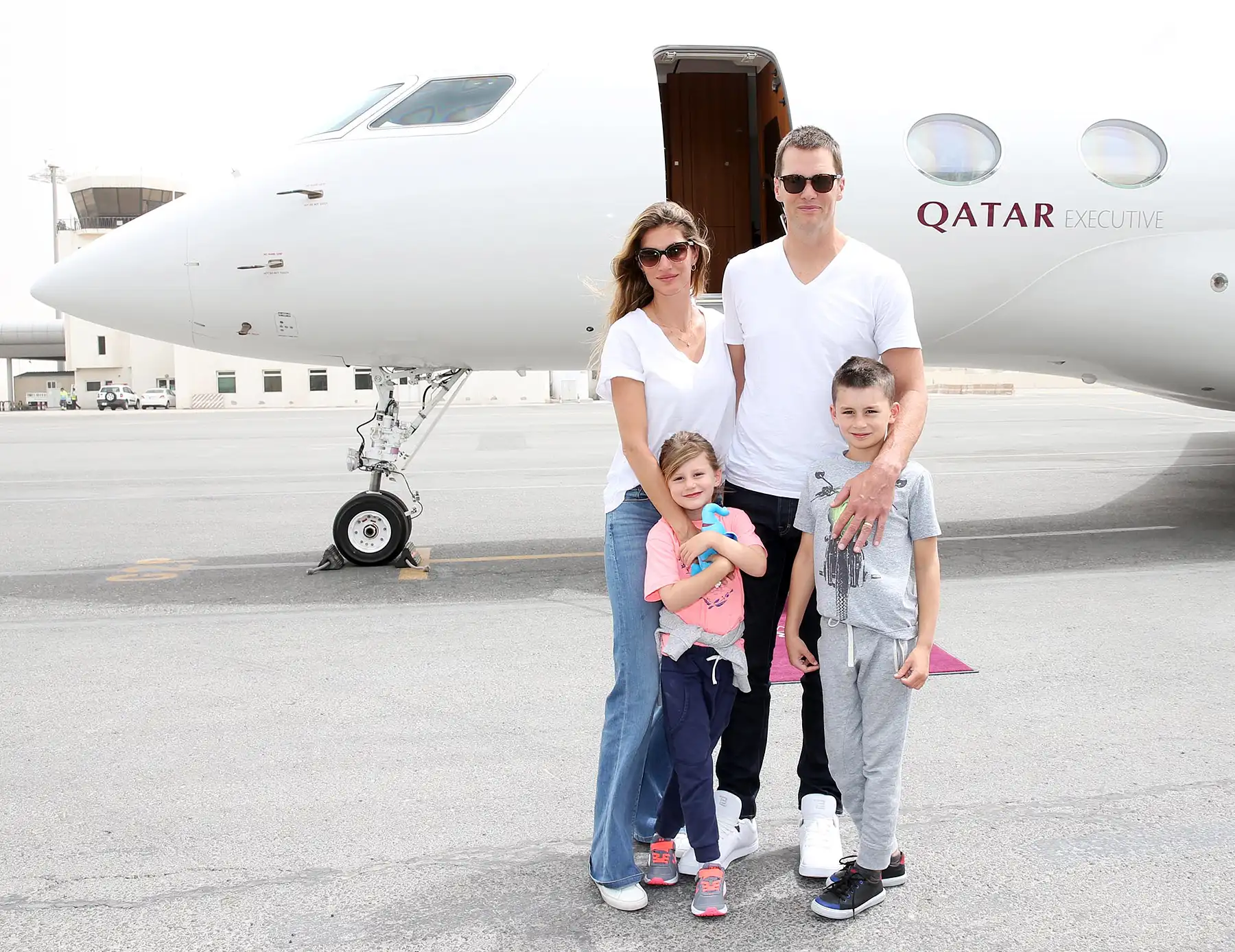 Also Read: "It's obviously a challenge for me": Tom Brady Confesses His Declining Mental Health Condition Amidst Brutal Gisele Bündchen Divorce Proceeding Where He Can Lose His $250M Assets
A source told US Weekly that even Brady's homies support Bündchen in the entire scenario. His friends also hope that the couple can find their way out of the ugly fight and resolve matters. The insider said,
"Gisele and Tom's friends are upset at Tom for going back on his word and coming out of retirement. They hate the way Tom is refusing to bend for Gisele. This was really the first big issue they've had in their marriage. Friends are hoping they aren't past the point of no return."
There have been varying reports that suggest that the two have had squabbles, as is normal with any marriage but nothing has ever turned this ugly. The matter was clearly more than just bickering for the Brazilian model that she had to hire a divorce lawyer.
Also Read: Tom Brady's Financial Woes Surmount As NFL Legend Punished With Hefty Fine Amidst Losing His $250M Assets To Brazilian Goddess Gisele Bündchen
Gisele Bündchen is reportedly tired of carrying the family on her back
Whereas no official statement has been made by either party, Bündchen hinted at a possible permanent split by commenting on a relationship quote that read,
"You can't be in a committed relationship with someone who is inconsistent with you. Read that again".
Bündchen replied with a hands-joined emoji, thus showing her agreement with what was written in the post.
Apart from Brady's friends, even the fans are questioning his decisions. The football player announced a recent investment with Kim Clijsters, and the two will head a group to buy a Major League Pickleball expansion team.
Reports have suggested that the supermodel and quarterback had got into an intense fight, following which she had left their Miami home to live in Costa Rica.