---
In his new Netflix stand-up series, Chris Rock will be joking away about a lot of stuff that has been happening. Some of it includes his scar-slap gate incident. The comedian has found a way to express his side of the story through jokes. With the release of the first episode, Rock already has his audience filled with laughter.
He provided some time to talk about Meghan Markle and her racism issue since coming into the royal family. The comedian jokingly made fun of Markle's talking out against racism and complained she should have expected it to happen.
Chris Rock Goes On a Stand-up Rant on Meghan Markle
In the recent opening episode of Chris Rock's Netflix stand-up series Selective Outrage, the comedian had a lot to do about Meghan Markle. He made light of Markle's 2021 Oprah interview where she talks about facing racism. The comedian opened up by first complaining about it and putting it on the Dichrss herself for the problem.
He blasted her with a joke about how the question of her baby being brown was expected considering it was the British royal family who were the last people she should imagine to be not racist. He said,
"They invested in slavery like it was 'Shark Tank.'"
Furthermore, he did mention how he understood her situation and that his joke was not coming from a place of ignorance. But taking that he further joked that Markle was a black woman trying to fit in with her white in-laws. And that many of the problems that she revealed were more of an in-law issue rather than racism.
Also Read Some Things Between Me And My Brother I Just Don't Want The World To Know": Prince Harry Reportedly Threatens To Reveal Prince William's Dirty 'Unforgivable' Secrets
While Joking about it, he said a white person trying to fit in with black in-laws was more difficult. As compared to the other way around. This was all discussed in a very non-harmful way.
And according to Page Six, one of the Duchess of Sussex's supporters had also been present. Therefore Rocks's comedy was not to be taken offensively. And as they say, it is all about show business.
Also Read: "She Hated The Fact That She Had To Do What She Was Told": Meghan Markle Always Hated Being A Second-Rate Princess To Kate Middleton
Will Smith Gets Dragged for Oscar Slap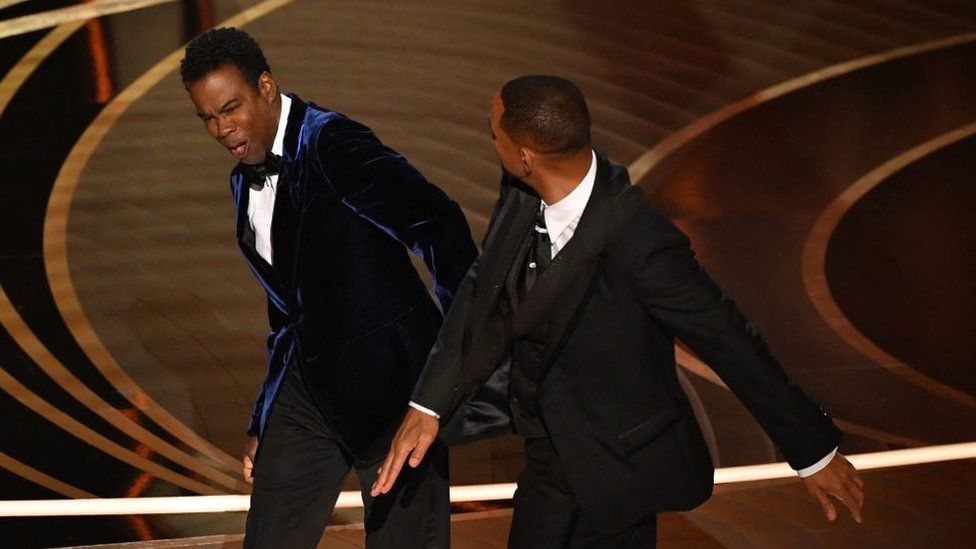 Apart from Megha Markle, Chris Rock has unsurprisingly dragged out Will Smith for slapping him at the last year's Oscars. The comedian shared jokingly that he had been hate-watching Emancipation to see Smith get beaten. This was a light dig at the After Earth actor. For those unversed, the movie is about an enslaved man in 1800 Louisiana.
The plot has lots of scenes where the protagonist played by Smith gets thrashed and physically harmed. Rock took these as a way to get back at the actor for slapping him in public.
Also Read: "I Say Let Them Keep Their Little Frogmore Cottage": The View Makes Powerful New Enemies As Alyssa Farah Griffin Calls King Charles "Petty" For Kicking Out Meghan Markle, Prince Harry
Source: Page Six