According to sources, the Church of Scientology is reportedly eager to recruit rising Hollywood star Austin Butler as one of its members. The church's interest in Butler is partly fuelled by his close friendship with Priscilla Presley, a long-time member of the controversial religious group. But insiders also suggest that the organization seeks a fresh face to stand alongside its most high-profile member, Tom Cruise.
This news has again renewed interest in Scientology, and their history and habit of recruiting high-profile celebrities dates back decades. Cruise, John Travolta, Elisabeth Moss, Jenna Elfman, and Danny Masterson are the group's most famous members. However, the organization has also faced many controversies over the years, with numerous former members accusing it of abusive and cult-like practices.
One such individual who has accused them of cult-like practices is Lisa Marie Presley, the daughter of music legend Elvis Presley, who joined the church at nine after Travolta's assistant recruited her mother. Lisa Marie Presley has since left the organization and spoken out against it, accusing its leaders of preying on her family's fortune and manipulating her into filing for divorce from her second husband, Michael Jackson.
Also Read: "I've Had Enough Of Being In His Shadow. I AM THE SUPERSTAR": Rihanna Revealed She's Sick Of Home Co-Star Jim Parsons, Claimed Big Bang Theory Star Stole Her Thunder
Lisa Marie Presley's Allegations Against Scientology
In an interview with Scientology critic Tony Ortega, Lisa Marie Presley claimed she was pressured into leaving Jackson when he needed her support most.
"I was in love with Michael, believe it or not. I didn't want to leave him. He was in trouble and I wanted to help him. And they made sure that I left him," she reportedly said.
Lisa Marie Presley also claimed that after inheriting a fortune at the age of 25, she was groomed by the church to recruit new members.
"At 25, after I got the inheritance, they started grooming me to be this person who would go out and get everyone else in," she alleged.
The Lights Out singer's allegations have painted a picture of Scientology as a manipulative and controlling organization that likes to control vulnerable individuals, including high-profile celebrities. Her story is just one of many that have emerged over the years, and her allegation has added fuel to the ongoing debate about the church's nature and practices.
Also Read: 'He Doesn't Seem To Be In A Good Place Lately': Jennifer Garner Reportedly Prepared To Take Care Of Ex Ben Affleck After Inevitable Jennifer Lopez Divorce In Coming Months
The Legacy of Scientology
Despite the controversy surrounding Scientology, the organization has been and is popular among certain groups, especially the ones in the entertainment industry. This ability to attract high-profile celebrities has helped them maintain their visibility and influence, even after facing criticism from former members and outsiders.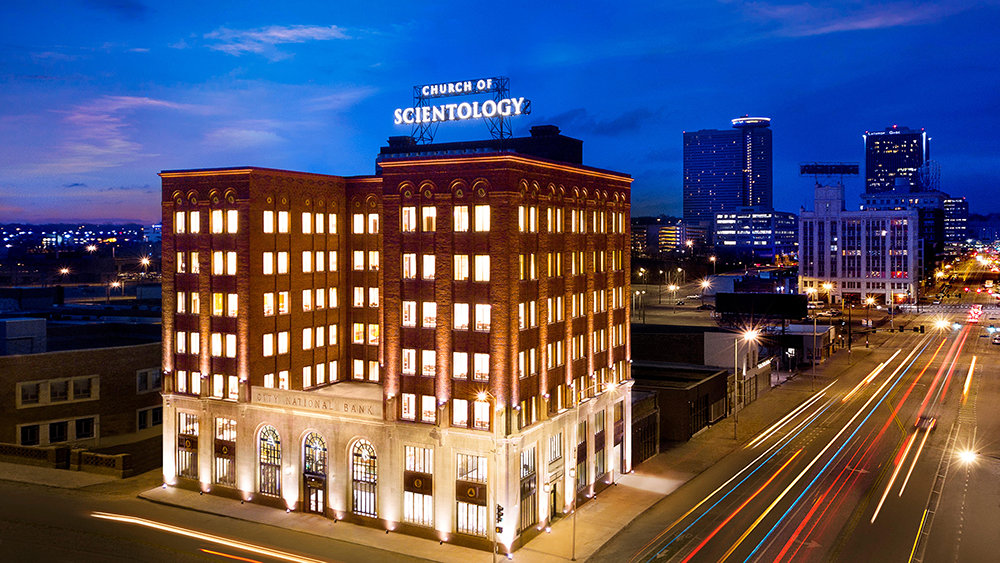 But, for a lot of people, the church's legacy is a troubling one. Lisa Marie Presley's claims of being pressured to leave Michael Jackson when he needed her most is just one of the many examples of how Scientology has been accused of manipulating and controlling its members.
The Church of Scientology's reported interest in recruiting Austin Butler has again shone a spotlight on the controversial organization and its history of recruiting high-profile celebrities. As the debate over the true nature of Scientology continues, it remains to be seen whether the organization will be able to shake off its reputation as a cult-like group that preys on vulnerable individuals.
Read More: "Becoming. Wolverine. Again": Hugh Jackman Is Eating Chicken Burgers To Bulk Up, Meet Daily 8000 Calories Target For Deadpool 3
Source: Independent.co.uk