Ben Affleck and Jennifer Lopez are now a couple! They were once committed to marrying each other in the early 2000s however their spark faded which made them apart. After living separately for years, their romance rekindled with the duo ending up getting married this year. Though many deemed their marriage a fairytale romance due to their sudden reconnection which surfaced last year, it was a constant effort on the former's part.
Also Read: Jennifer Lopez Wears 'Jennifer & Ben' Necklace in What Looks Like a Pathetic Attempt To Convince Fans Ben Affleck Divorce Rumors Aren't True
Their reunion was a continuous effort majorly put in by the Batman star. As per the reports, they were in touch with each other through emails that were sent by the actor which made their relationship get where it is today.
Ben Affleck Reportedly Sent Emails to Jennifer Lopez That Reignited Their Romance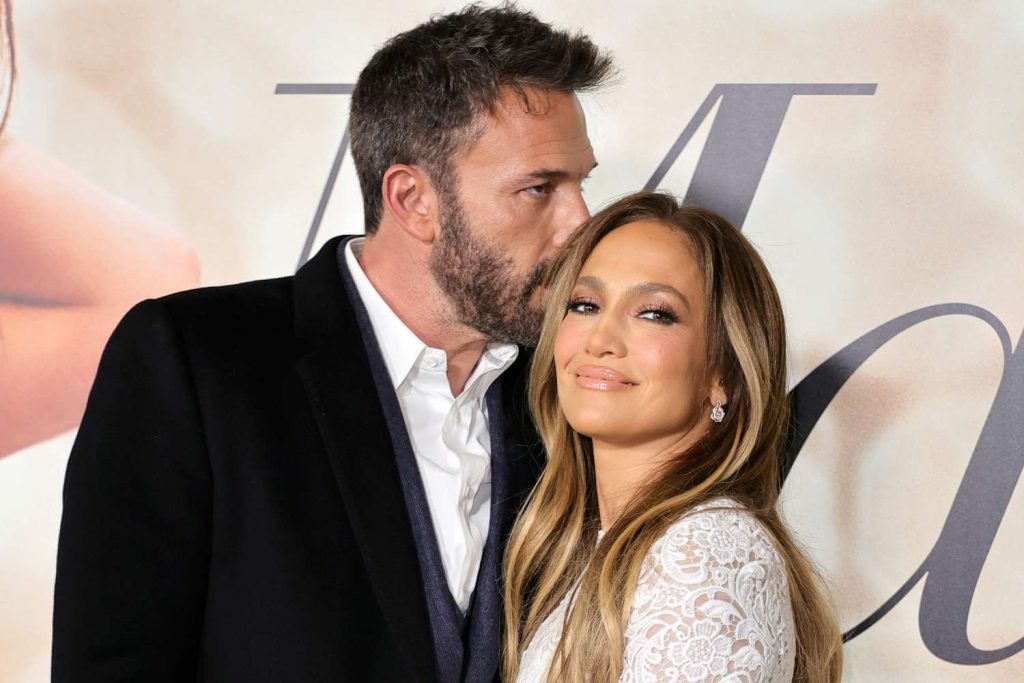 Also Read: As Divorce Trouble With Ben Affleck Escalates, Jennifer Lopez Contemplates Why Last 3 Marriages Ended in Failure Despite $450M Fortune
As per the reports surfaced last year by TMZ, the power couple, Ben Affleck and Jennifer Lopez reignited their love spark all thanks to the former's emails which started in February of that year.
For the unknown, the latter was then engaged to businessman Alex Rodriguez however their breakup rumors started to surface in March of that year.
The then-couple confirmed their separation in April. Within a few weeks, the singer was romantically involved with Affleck and the couple ended up tying the knot this year.
Their rekindled romance was not a coincidence as the Gone Girl star started to write emails to the actress when she was filming in the Dominican Republic. The sources told the outlet that the couple had been in contact with each other when J.Lo flew to the Caribbean to shoot her film Shotgun Wedding.
Ben Affleck Longed for Jennifer Lopez in Those Emails
Also Read: While Ex Jennifer Lopez Faces Marriage Trouble With 4th Husband Ben Affleck, Alex Rodriguez is Singing His Heart Out at Parties – Proving The Fault Didn't Lay in Him
The sources explained that the tone of the emails the 50-year-old actor wrote for the singer was not just friendly but "more loving and longing for Jen."
The emails were written in quite a loving manner just like a love letter with one source stating an email had a line about Affleck "being able to 'own her heart' with his pen."
During the entire shooting of J.Lo's film, they were regularly in touch with each other. An insider back in 2021 shared, "She wants to give it a shot with Ben."
They added, "They never really had closure and she has always wondered what could have been. The timing was never right and they were in different places until now."
Even in a recent interview, the singer opened up about her relationship with her husband stating, "When we reconnected, those feelings for me were still very real."
They quickly made their relationship official by exchanging vows twice this year in July and August respectively.
Source: TMZ