We are all familiar with Johnny Depp's iconic, stylish, alcoholic pirate character, Captain Jack Sparrow. However, as we have also known for years, his portrayal of Jack Sparrow did not impress Disney or producer Jerry Bruckheimer in the least. Additionally, some new information regarding Depp's interpretation of the fictitious script came to light during his gory trial, in which he got involved alongside his ex-wife, Amber Heard. According to Vanity Fair magazine, Depp admitted that Disney executives were concerned about him portraying Captain Jack Sparrow as a gay character in the Pirates of the Caribbean.
The blockbuster franchise brought in more than $1 billion at the box office, but Depp claimed that Disney executives were unhappy with his drunken, messy portrayal of the pirate lead. "They just couldn't stand him," Depp said. He thinks Michael Eisner, the head of Disney, was the one who allegedly said, "He's ruining the movie."
Also Read: 'She's too busy looking for munchies': Viral Amber Heard Video Shows Aquaman Star Possibly High on Weed – Eating Food Like a Maniac in the Elevator, Making Janitor Clean it Up
Disney believed Johnny Depp's Jack Sparrow was 'gay'
Jack Sparrow, played by Johnny Depp, is without a doubt the most recognizable figure to have come out of the Pirates of the Caribbean film series. The most entertaining character in the movies is also a fixture in Disney Parks around the world and even docks at Castaway Cay! His drunken, intrepid pirate character is one that audiences have grown to love, and he appears in everything from meet and greets to full animatronics that is presented in the film Pirates of the Caribbean. However, the colorful character reportedly wasn't at first well-liked by Disney.
He further claimed in an interview that Disney initially "couldn't stand" his portrayal of Jack Sparrow, with one person even questioning the character's s*xual orientation. The actor has admitted that his portrayal of Caption Sparrow's character initially appalled Disney executives. He recalled the puzzled horror that studio executives felt for Captain Jack Sparrow, the character based on Rolling Stone guitarist, Keith Richards.
Also Read:  'Depp and Moss destroyed the room': Johnny Depp, Kate Moss Were So Out of Control in Love The Cops Had To Stop Them From Wrecking the Hotel
Depp claimed that he disregarded Disney's concerns and followed his gut instead. He said,
"Upper-echelon Disney-ites, [were] going, What's wrong with him? Is he, you know, like some kind of weird simpleton? Is he drunk? By the way, is he gay?"
Disney's CEO claimed that Depp was reportedly ruining the film and that they were actively trying to get rid of him.
Is Captain Jack Sparrow gay?
We can't deny the fact that Captain Jack Sparrow's 'never say die' attitude made the Pirates of the Caribbean films reach another level of success. Depp reportedly claimed in an interview with Vanity Fair that he had got multiple phone calls from senior executives who were curious about the character's s*xual orientation or whether he was either drunk, mentally deficient, or gay. Despite the uncertainty, Johnny Depp was certain that the part would be a massive success. He chose to keep the character as it is.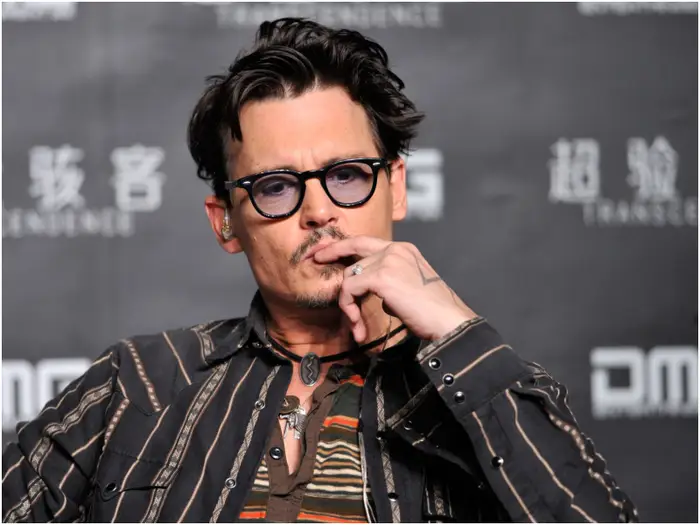 Johnny Depp admitted that all the characters he had played were gay when he was questioned by a company official. Depp believed Disney executives had the choice of letting him go or allowing him to make the decisions.
Talking about the upcoming project, there is no official word on the Pirates of the Caribbean 6 cast. Although there has been a lot of online speculation regarding the same. 
Also Read: "I can promise you no one is safe": Johnny Depp Addresses Cancel Culture After Triumphant Victory Over Amber Heard That Nearly Destroyed His Legacy
The character of Captain Jack Sparrow played by Johnny Depp is an international treasure. He reinvented the persona, transforming it from a shady theme park grab into something hilarious, slightly unsettling, and wildly entertaining. 
Source: YouTube