'The curse of 25' has struck Leonardo DiCaprio again. Another one of his partners couldn't be with him once she reached 25 years of age. And what followed was the usual hubbub – What is the reason behind this? Is he doing this voluntarily? And if not, what is this subliminal obsession with age? And the like. These are obvious and natural queries as well. A pattern so accurate, one can't help but wonder that it's voluntary on his part. But if recent rumors are anything to go by, that trend is a thing of the past. DiCaprio is dating a 27-year-old, and it's none other than Gigi Hadid.
Leonardo DiCaprio and Gigi Hadid are rumored to be together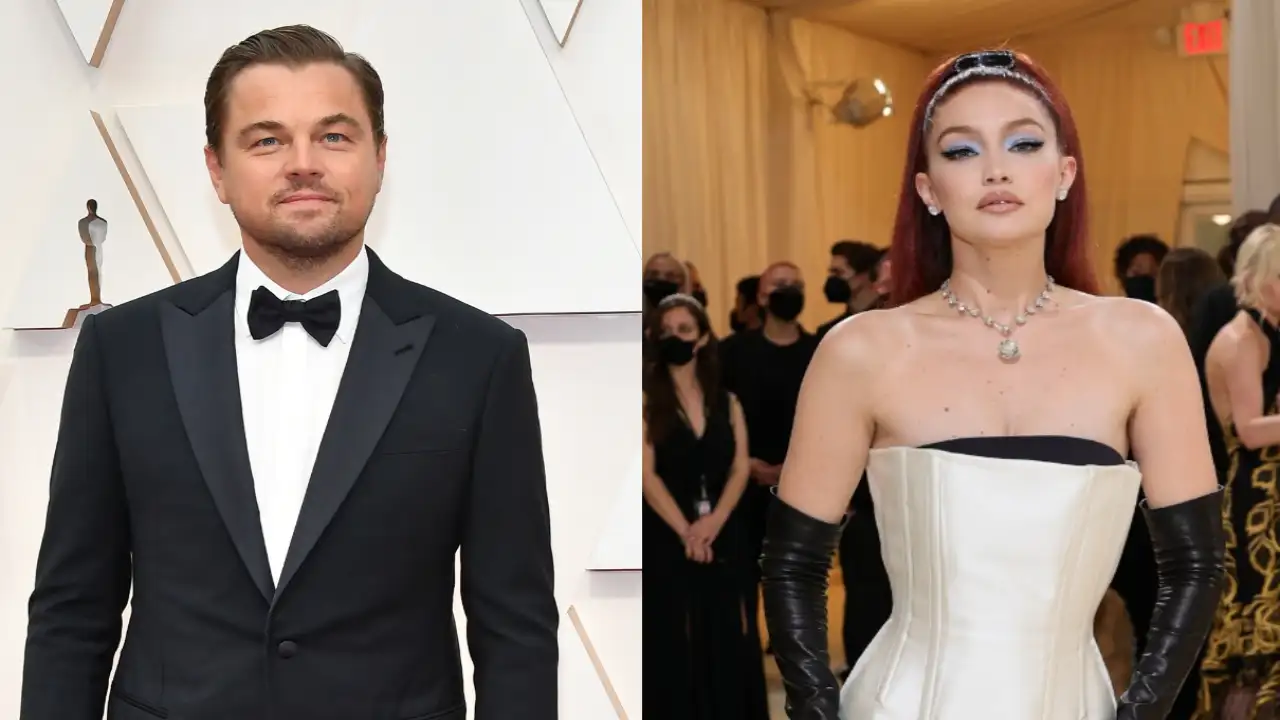 Leonardo DiCaprio and Gigi Hadid have been the talk of the town. The two are rumored to be dating after the Titanic actor broke up with his girlfriend 4 years, Camila Morrone, who was 25 years of age when they split. The rumors seem to have gained a lot of traction lately.
The gossip has gained traction as new pictures of the two emerged, in which Hadid and DiCaprio could be seen getting cozy with each other at a party. Social media seems to believe that the two are now officially together.
Also Read: Insiders Defend Leonardo DiCaprio Not Dating Women Over 25 For A Personal Reason That Makes Perfect Sense
Mohamed Hadid praises Leonardo DiCaprio
But there has been no official confirmation yet. It was in this light, that Gigi Hadid's father, Mohamed Hadid spoke about the budding romance. He revealed what was his impression of Leonardo DiCaprio from the first time he met him.
Speaking to Daily Mail, he said, "I met Mr. DiCaprio in St. Tropez four or five years ago. And he is a very nice man. I liked him."
Does this mean that he has given his validation for the relationship to prosper? Or was it mere lip service?
Also Read: "He doesn't jump around hooking up": Leonardo DiCaprio Finally Breaks His "25 Year Dating Rule" Rule As Things Get Romantic Between Gigi Hadid And The Oscar Winner
Mohamed Hadid claims the two are just "friends"
Hadid also disclosed what is the relationship status of the two. He said, "They are friends – they have known each other for some time. I have not spoken to my daughter about Mr. DiCaprio. I don't think they are dating – I believe they are just good friends."
The hearts of fans shipping the two must have been broken by this statement. But he rules out an absolute answer with his next statement. He added, "But I really don't know. I don't comment on my daughter's personal relationships. I have no say in who she is dating."
Their fans must be hoping that Mr. Hadid really doesn't have any idea about Gigi Hadid's relationship status. A formal confirmation is awaited by one and all. And we can't blame Leo for breaking his '25 age cap' rule for someone as stunning as Gigi Hadid.
Also Read: After Spending The Night With Supermodel Gigi Hadid, Leonardo Dicaprio Tries Hiding His Face During Weekend Escape With Friends the Next Day
Source: Daily Mail