They share an incredibly strong bond and do look good together. Don't they?
After the relationship between Selena Marie Gomez and Andrew Drew Taggart was widely rumored to be brewing, it attracted a huge amount of media attention right away. The newly formed couple is moving strongly in their love game after sparking a romance at the beginning of this year, as reported by an insider. 
The Love You Like a Love Song singer is rumored to be hanging out with The Chainsmokers star Drew Taggart after she slammed some online commenters for body shaming her. Insiders claim that the couple isn't even hesitant to display their "casual" relationship.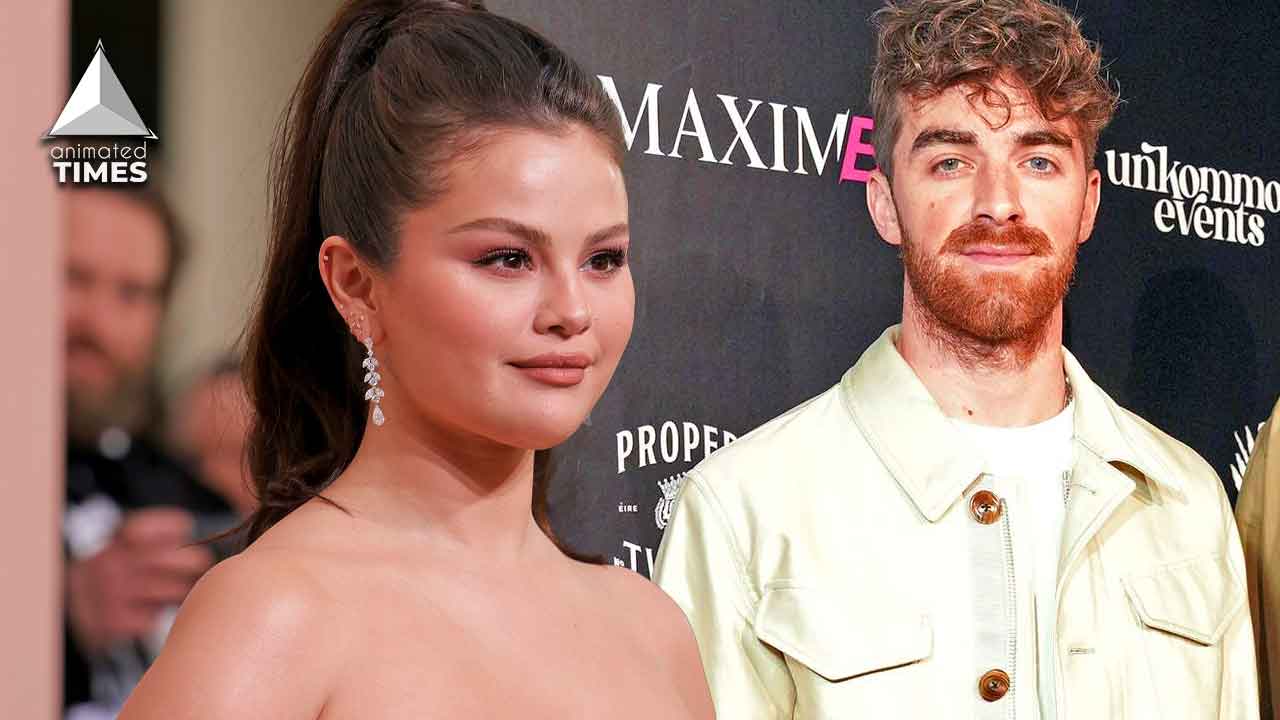 The 30-year-old singer recently made fun of the rumors that she was in a throuple relationship with Nicola Peltz-Beckham and her husband Brooklyn, but it now appears that she may have found a new partner. According to reports, the former Disney Channel star and Push My Luck hitmaker are enjoying regular date nights and are"so affectionate" with one another.
Also Read: "It's not even a thing": With The Classiest Response Selena Gomez Proves She Moved on from Her Romance With Justin Bieber Years Ago
Although Gomez attempted to personally dispel rumors that Taggart was her new boyfriend last month, now, sources told Us Weekly that the two are seriously dating. 
Selena Gomez and Drew Taggart together!
The American singer, actress, and producer do share a passionate, dynamic relationship with Andrew Drew Taggart; according to a source. The couple allegedly began dating in New York City at the beginning of 2023. 
The source claimed that the Heart Wants What It Wants hitmaker and Taggart"have an amazing connection. They're so happy to have gone with their guts and jumped in to give this a try." They are "both very into each other," the source continued.
Entertainment Tonight even reported that the new couple is enjoying time with each other immensely. They shared the same taste in music, work ethic, and affiliation with the same field which has helped them to come together.
"Things are going well between them," the source continued, and Taggart values Gomez's understanding of his life.
In an interview with Entertainment Tonight on January 18, a source said that Same Old Love star and Taggart were "Dating and things are still new. [They] met through mutual friends in a friendly, low-key way, but had an instant connection and liked each other as people."
Also Read: "Is it method acting or something more?": Selena Gomez Kissing Amber Heard's Alleged Ex-Partner Cara Delevingne Sparks Dating Rumors After Duo Appeared In 'Only Murders in the Building'
The source concluded, "Since that meeting, the two have been talking and are into each other.[They're] having so much fun getting to know one another."
Selena Gomez confirms her 'love' for 'The Chainsmokers' star 
A source exclusively revealed to US Weekly in January 2023 that the Wolves singer and Andrew Taggart began dating after The Chainsmokers musician ended his relationship with Californian-based girlfriend Eve Jobs.
The source added that the Don't Let Me Down hitmaker and Jones' breakup was "totally amicable,"  which came after several months of dating. Fans who were paying close attention noticed that the Californian removed her ex-boyfriend from her social media as soon as she heard rumors about his new girlfriend.
On the other hand, the former Disney star attracted attention for her previous high-profile relationship with Baby hitmaker Justin Bieber. Prior to their final breakup in 2018, Gomez and Bieber had been dating since 2010. They had been in an on-and-off relationship for several years. Then, the native of Canada got back together with Hailey Bieber (née Baldwin), and finally got married in the same year.
Also Read: "He crossed the line": Justin Bieber Reportedly Breaks Friendship With Kanye West After Brutal Attacks On Wife Hailey Bieber, 'Peaches' Singer Hurt With Nose Job Accusations
A source said that Selena Gomez and Taggart had grown close in a "very casual and low-key" way. 
Source: US Magazine