Alec Baldwin, a well-known figure in Hollywood, is unfortunately caught up in an ongoing family feud with his own brother Stephen Baldwin. The family drama over financial help has tainted the relationship between the siblings. Making headlines for rejecting his own brother Stephen Baldwin with financial support in a time of need caught the actor in a precarious position a few years back. 
Stephen Baldwin, the father of Hailey Bieber, was in the middle of a financial crisis when he tried to save his New York estate. Turning to his brother, Alec Baldwin, for help, only led him to disappointment, as the brothers were still at odds with each other. 
Also read: Alec Baldwin Faces New Lawsuit – 3 New Members Of 'Rust' Crew Claim Countless Safety Shortcuts Like Using 'Operable Firearms' Instead Of Prop Guns Led To Unnecessary Death
Alec Baldwin Refused To Help Stephen Baldwin
Stephen Baldwin, the father of famous personality Hailey Bieber and brother to Alec Baldwin, has been determined to save his New York estate. However, he was caught up in a stressful situation for he was falling short of the $1.1M, required to save his house. Stephen Baldwin and his wife Kennya bought the luxury house for $812,500 in 2000. However, failing to keep up with the $7,000-a-month mortgage, the couple was dragged to court for a lawsuit, by the Deutsche Bank in 2013.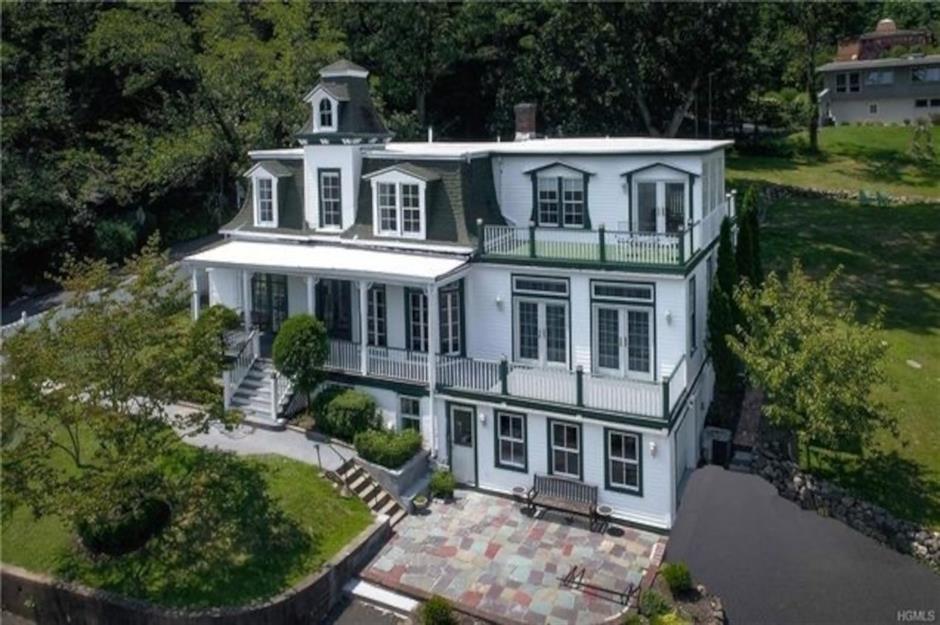 Although Hailey Bieber's father tried to toss the lawsuit stating the incompetencies of the paperwork, the judge denied all arguments. Panicking in the time of crisis, he turned to his brother Alec Baldwin, whose network at that time was $65M. Therefore, the Bio-Dome actor claimed $1.1M "would be no big deal" for his brother. However, failing to realize how his call for help from his brother would only cause him a disappointment, the 56-year-old took the step. Insiders shared, "Alec won't give him an answer," despite seeking help during the crisis. 
Also read: "I Was Able To Have Had Amazing Doctors And Nurses": Nepo Baby Hailey Bieber Shamelessly Flaunted Her Privilege, Claimed Stroke Gave Her PTSD
Alec Baldwin At Odds With Stephen Baldwin 
Feeling hopeful with his call for help from his brother, Stephen Baldwin soon faced disappointment. Alec Baldwin refused to help his brother during the financial crisis, which led to a headline-making family drama. It was mentioned by insiders how the two brothers are at odds with each other over political matters. "He (Alec) may think Stephen needs to learn a lesson, or maybe they're still at odds over politics." sources revealed the potential reason for denying help. 
Having differences in opinions regarding political matters has led the Baldwin family to face an unfortunate fate. Stephen Baldwin has openly been a Donald Trump supporter, whereas Alec Baldwin never left a scope of making sarcastic remarks about the former president. He is even known for his satirical impression of Trump on Saturday Night Live. 
Being at odds with each other even in times of need, left Stephen Baldwin with no absolute hope. He could have sought help from his daughter, Hailey Bieber, but insiders shared, "He wouldn't do that". Evidently, it was mentioned by sources that borrowing "money from his 20-year-old daughter" would "kill his pride". Therefore, after getting no absolute help, Stephen Baldwin lost the house that he so dearly wanted to hold onto. Baldwin had to sell his house on auction in 2017, for a measly amount of $100, which went to the bank, as he owed a million-dollar debt.  
Read more: "It's A Comfort To The Family": Alec Baldwin Formally Charged With Involuntary Manslaughter, Faces 5 Years Of Prison For Killing Rust Cinematographer
Source: Radar