Leonardo DiCaprio and Will Smith are the two most well-known actors in Hollywood. Both have produced a number of critically praised films and have often won over their audience with their talent. Despite the fact that they haven't collaborated, the two Hollywood hunks have starred with a number of other celebrities, including Margot Robbie.
Margot Robbie, who previously had to decide between Leonardo DiCaprio and Will Smith, is one example of this. Will Smith and the actress collaborated on the film Focus. She has occasionally appeared on-screen alongside Leonardo DiCaprio, most notably in the films Once Upon a Time in Hollywood and The Wolf of Wall Street.
Margot Robbie brings a little too much insight to the two stars of Hollywood
When Margot Robbie and Will Smith were promoting their film Focus in 2015, they were asked who was hotter, Leonardo DiCaprio or Will Smith, during a press tour. The actor said, "That is a great question!" but his co-star wasn't pleased. "I can't answer that! I can't win, either way." she declared. But when Will Smith insisted, she proceeded.
"They actually have a few things in common. They have extremely cute… um, profiles." Margot Robbie said. "Well, one of those profiles was HUGER than the other!" Will Smith declared that he had a bigger d*ck than Leonardo DiCaprio. Later, the actress for the Suicide Squad said for both actors: "fun on set, they're both extremely professional."
Also Read: Did Margot Robbie Slap Barbie Co-Star For Groping Her Butt? Rumours Debunked
Will Smith clearly has a lot more on his plate(and in his pants)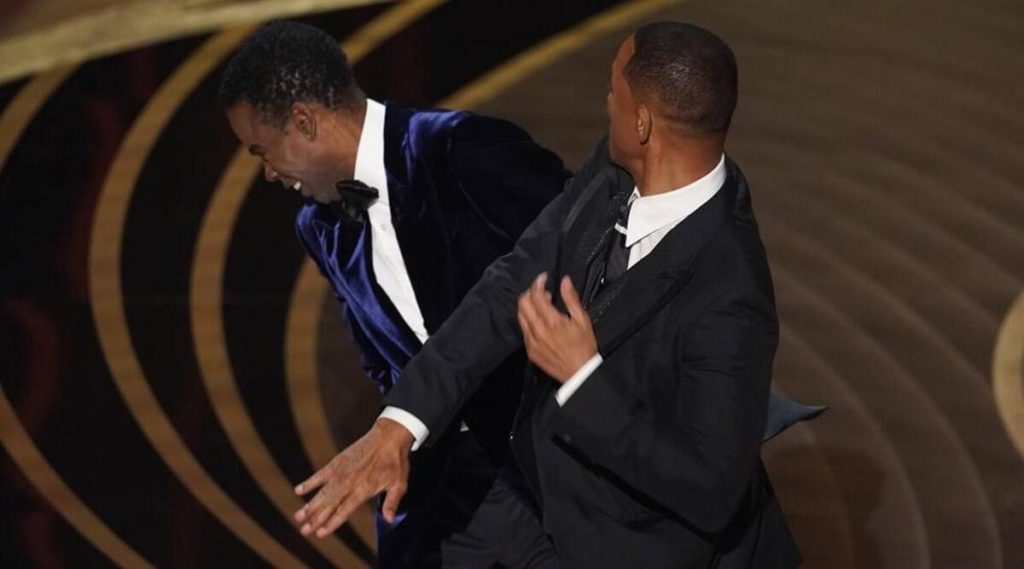 Speaking of Will Smith, the Seven Pounds actor made news on multiple occasions over the past six months. The Oscars controversy to openly discussing his open marriage to his wife, Jada Pinkett Smith. The actor struck Chris Rock after he joked during the award show about Jada's hair loss condition. Will Smith received criticism for his behavior, for which he later expressed regret.
Also Read: 'He's Probably His Son's Biggest Fan': Fans Rally Behind Will Smith After He Trolled Jaden Smith in Meme Music Video in Wholesome Father-Son Moment
What is Leonardo DiCaprio up to in 2022?
Here is what we currently know about Killers of the Flower Moon, a film starring Leonardo DiCaprio. Martin Scorsese and Leonardo DiCaprio will once again collaborate on the movie, and here are some details to be aware of. Due to the diversity of roles he has taken on, Leonardo DiCaprio has emerged as one of the most adored and regarded performers of his generation. In What's Eating Gilbert Grape, he played the character of Arnie Grape, which attracted the attention of critics, spectators, and directors. Since then, the actor has starred in a variety of films that have allowed him to demonstrate his versatility, including Romeo + Juliet, The Quick and the Dead, and The Basketball Diaries.
Also Read: 'He Thought of His Dead Grandma': Stripper actor from Wolf of Wall Street Claims Leonardo DiCaprio Doesn't Get Aroused Easy