Salma Hayek is a renowned personality in the Hollywood industry who has also centered her attention on engaging in more action-centered pictures. Her acting skills have earned her many accolades and then went on to become one of Hollywood's most powerful and influential Latina actresses in the industry. Her skills are on par with many known personalities but it looks like she is more concerned!
Also Read: Salma Hayek Fed Up Being So Insanely Well-Endowed, Said They Kept Growing Even After Menopause
The actress in a recent interview opened up about her concern regarding her age when she had a heart-to-heart talk regarding her role of Kitty which she is reprising after over a decade.
Salma Hayek Opens Up Feeling Anxious Reprising The role of Kitty Softpaws After Over a Decade
Also Read: 56-Year-Old Marvel Actress Salma Hayek Admits Lap Dance With Channing Tatum Was Difficult for Her
The 56-year-old actress in a recent interview with OK! shared about returning to the role of Kitty Softpaws in the movie, Puss in Boots: The Last Wish, and shared how she feels about it. It's known to everyone that the sequel had been awaited for so long, and now that it's happening, everyone is just overwhelmed with it.
Salma Hayek explained how she loves the role of Softpaws and is excited to reprise it once again after lending her voice to the character in 2011.
"I just love her as a character so I was excited to have the possibility to be her again," adding, "She's funny, sassy and she's a cat. I love cats. I just wish I could have her moves!"
She opened up about being nervous as the first movie did extremely well even at the box office.
"I was a little nervous about it because I had such a good experience the first time, the movie did really well so I had high expectations.
However, she has a "fantastic" time with the upcoming sequel as "Kitty is sassier, bossier and her stunts are greater."
The movie indeed is having a gap of over a decade which is why the actress feels "anxious" another reason involving being her age.
"It's funny – I worry less about some things now but then I find myself more anxious about little things," she shared.
She added,
"As you get older, you get more anxious. I'm more wise now, but little things that didn't bother me before bug me."
With Hayek's experience, it can be said that age does give one maturity but at the same time, it makes one anxious. She also opened up about feeling nostalgic about the upcoming film.
Salma Hayek's Feeling Nostalgic in Puss in Boots 2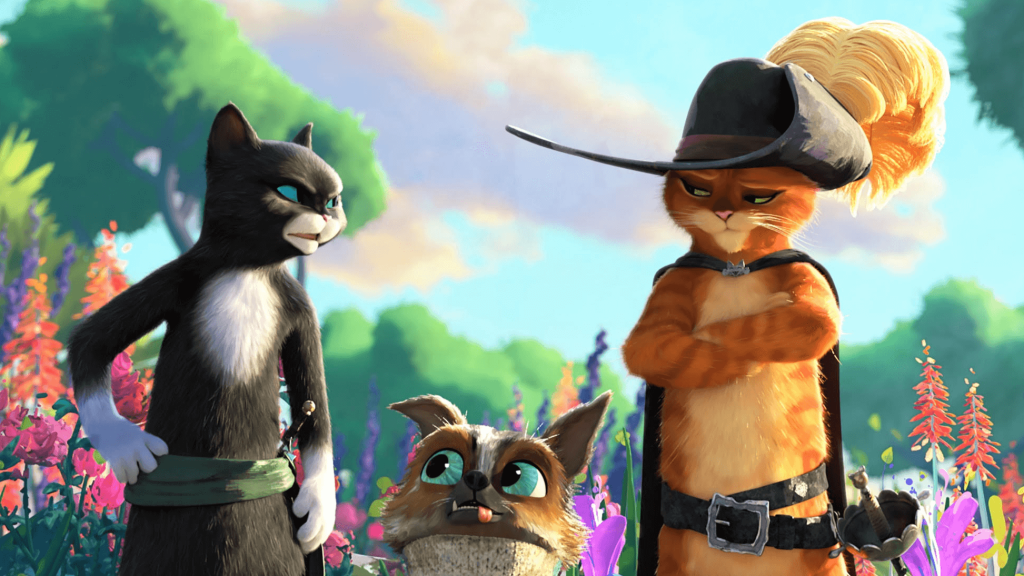 Also Read: Mexican Bombshell Salma Hayek Says She Plays a 'Strong Woman' in 'Magic Mike's Last Dance'
The actress revealed the adventure one might be getting in the film.
She shared,
"A wonderful family movie with lots of adventure, that is very funny, beautiful to look at with incredible, cutting-edge animation."
She also stated,
"It also has something nostalgic about it. Most importantly, it has a lot of heart and it talks about interesting things, like making sure you appreciate life."
DreamWorks Animated produced film is the sixth installment in the Shrek franchise, with actor Antonio Banderas voicing the titular role of the film. Apart from him and Hayek, the film is joined by Harvey Guillen, Florence Pugh, Olivia Colman, Ray Winstone, Samson Kayo, John Mulaney, Wagner Moura, Da'Vine Joy Randolph, and Anthony Mendez.
Puss in Boots: The Last Wish is running in theatres now.
Source: OK!