Penny and Leonard Hofstadter, played by Kaley Cuoco and Johnny Galecki, were The Big Bang Theory's favorite pair for 12 seasons. Penny and Leonard moved from neighbors to best friends to husband and wife in a long and dramatic metamorphosis. During their time on TBBT, Galecki and Cuoco became good friends with each other and the rest of the cast.
Now that the show is done, it looks like Galecki and Cuoco are still in each other's lives. Through weddings, divorces, infants, and new occupations, these two have only shown their love for one another to each other, on social media, and in the press.
They were in a relationship for two years!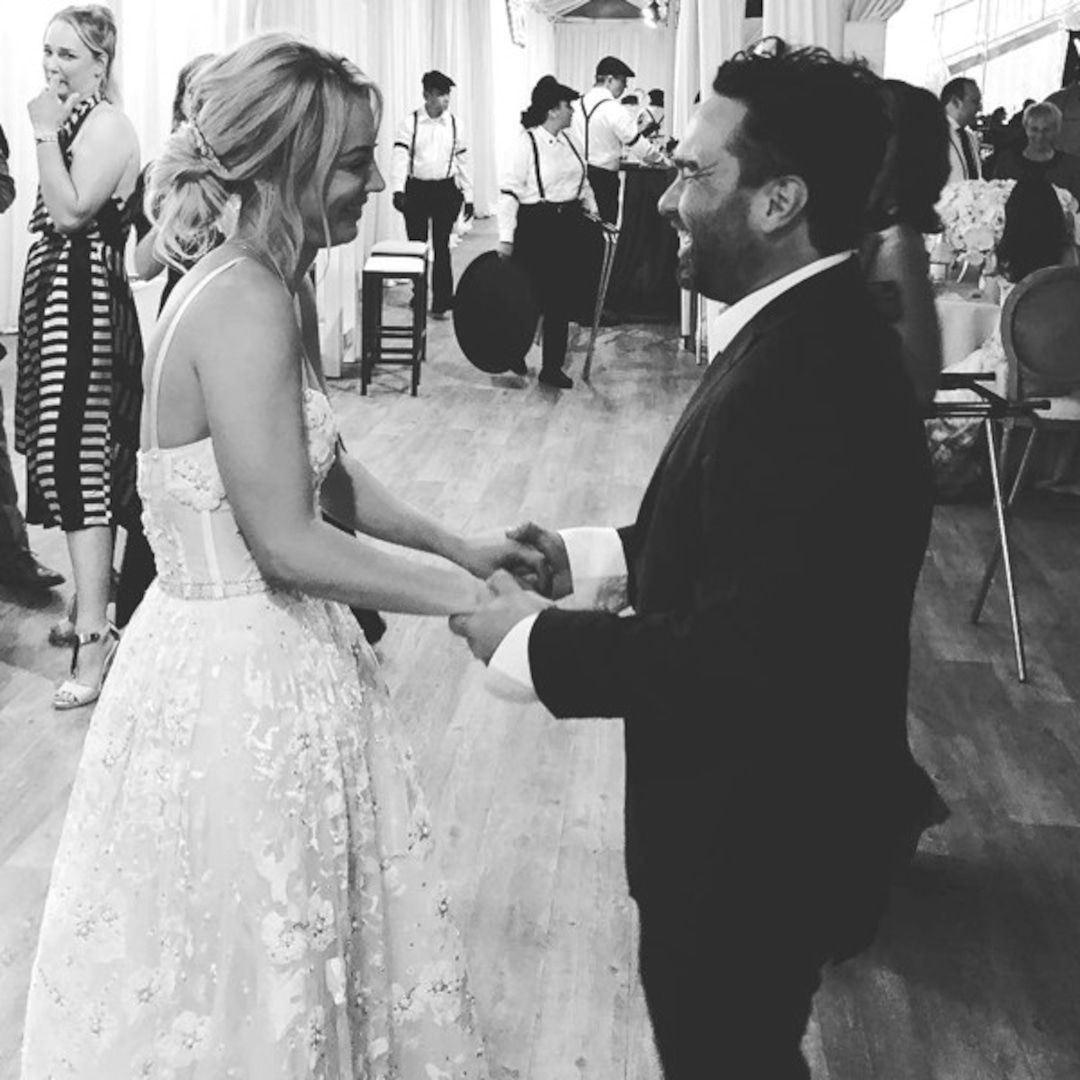 Things didn't always make sense in Penny and Leonard's relationship, but they did when Cuoco and Galecki joined together. Fans of TBBT had no idea that Galecki and Cuoco dated not only on-screen but also off-screen.
The two dated for two years at the start of the series, according to Good Housekeeping. Cuoco admitted to having a "crush" on him immediately after meeting him in an interview with the Armchair Expert podcast, although he had a girlfriend at the time. "We would converse and hang out for the first few episodes, and as time passed, we eventually got drinks one night. I had a thing for him, and I didn't think he felt the same way about me."
Johnny was the soft one.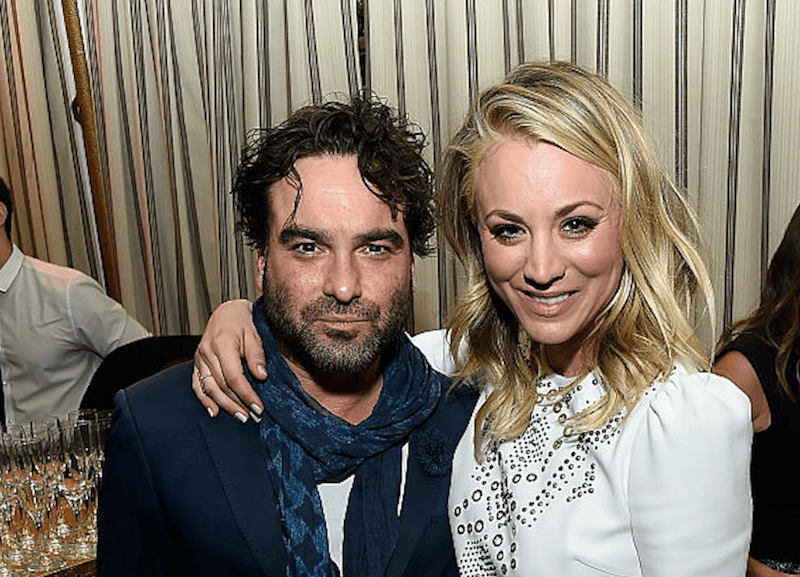 Penny and Leonard's relationship was ideal since they were polar opposites who were drawn to each other. Leonard was intelligent and passionate, whereas Penny was dry and a touch naïve. Surprisingly, it wasn't only Leonard who was tearful; Galecki was as well.
According to Cheat Sheet, towards the finale of The Big Bang Theory, everyone expected Cuoco to be the emotional mess on set, but it was Galecki. "I was so scared about Kaley and her being overpowered with emotion," he explained. "I ended up becoming the quivering pool of tears on the floor," he added.
They fought in front of Showrunner
It's unclear whether Galecki and Cuoco argued frequently or not throughout their relationship because they're both quite private about their time together. Their characters on TBBT, on the other hand, had a lot of squabbles with each other and their friends.
The most fans know about a rocky stretch in Galecki and Cuoco's relationship comes from a tale recounted at Comic-Con and cited by MovieWeb. Showrunner Steve Molaro shared a (now-funny) tale about meeting Cuoco and Galecki at a hotel bar. He thought it would be great to join them for a drink, but the night did not go as planned. "I had no idea a) they were secretly dating and b) they were in the middle of a dispute, so I came up and saw she was ready to weep and I was like, 'I'm going to go.'" And [Kaley] says, "No, it's OK! Stay!"
Johnny & Kaley's Ex Got Along Too Well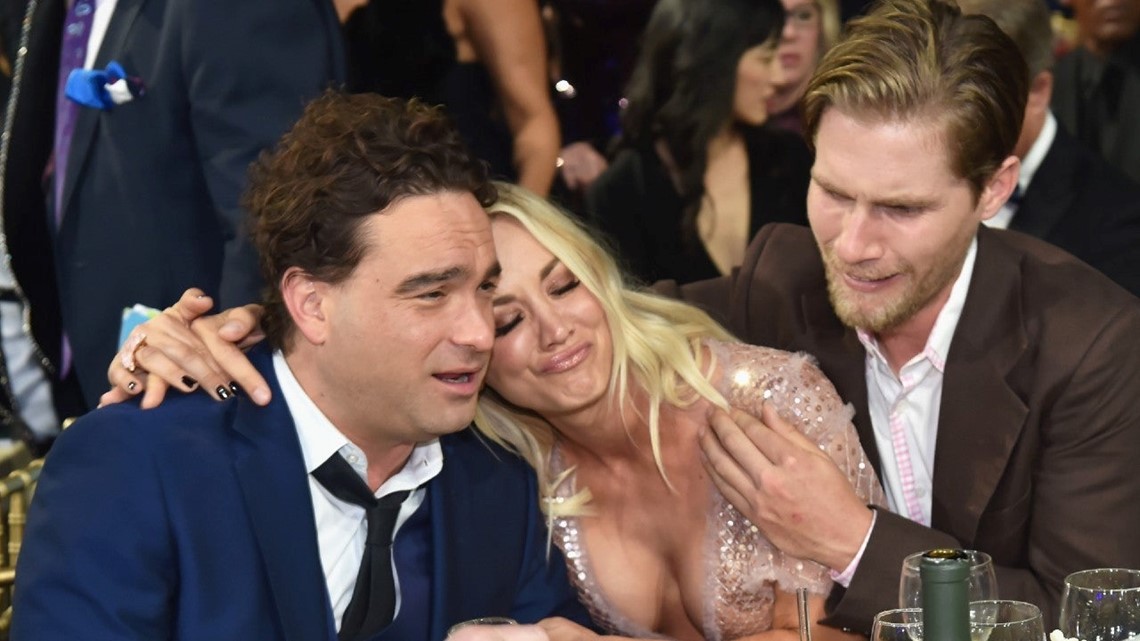 In 2018, Cuoco married equestrian, Karl Cook. On social media, the two appeared to be a wonderful match, but they chose to split up three years later. Cook paid a visit to Cuoco onset before their breakup when he was observed getting along well with Galecki. This proved that Cuoco and Galecki had no uneasiness with any possible partners in their life.
Penny may have ended up with someone other than Leonard on TBBT, but she discovered she compared every relationship to him.
Failed Pranks
Penny and Sheldon's friendship included countless instances that distinguished them as one of the finest couples. Despite their strong friendship, Penny and Leonard still played practical jokes on Sheldon on occasion. Ironically, Galecki and Cuoco also played pranks on their co-stars.
According to Movie Web, the two intended to prank the cast during an episode in which Penny and Leonard were bickering. Everyone was surprised when Galecki (as Leonard) feigned to strike Cuoco (as Penny), but on her way down to the ground, Cuoco smacked her head on the chair and began bleeding profusely. She and Galecki were unaware and continued to fight until everyone discovered 1.) it was a joke and 2.) Cuoco was bleeding in real life and required stitches!