Daredevil Star Vincent D'Onofrio wants Kingpin to fight Spider-Man in the MCU. He is a fan-favorite comic book character casting and he debuted as Wilson Fisk in the Marvel TV and Netflix show opposite Daredevil (Charlie Cox).
The actors went on to prove a great on-screen match and also become one of the reasons why there was a clamor for Marvel Studios to continue the Daredevil story.
When Netflix ended Daredevil season 3, fans were hoping for it to be picked up somewhere else. But there has been no significant update on the same, but a recent leak on Twitter does hint that the Daredevil project is in the works.
There are rumors that Marvel Studios could bring some of the show's characters to the MCU. Currently, it is mere speculation, but if that does happen, D'onofrio has a clear idea of who he wants Kingpin to go off against.
On youtube speaking with Jake's Takes and promoting his latest project, the actor was asked which character would he want to see Kingpin face-off with if Fisk makes his debut in the MCU. D'Onofrio took no time to say Spider-Man because their characters exist in the same pocket of Marvel so it would make sense for the pair to cross the paths. Here's what he said
"It would definitely have to be Spider-Man one day, I'm hoping. We'll see if they ask me to do it. Kingpin lived in a world of Punisher, Daredevil, and Spider-Man, so that would be the one."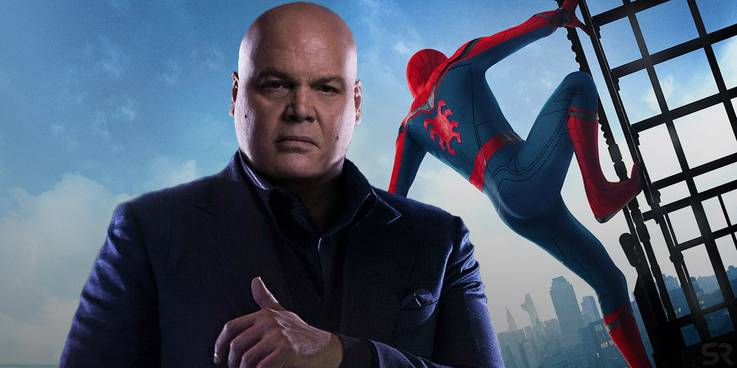 As of now, both Daredevil and Kingpin are rumored to appear in upcoming Marvel Studios projects. Just like Tobey Maguire and Andrew Garfield's version of Spider-Man, Matt Murdock is expected by many fans to be involved in the upcoming Spider-Man: No Way Home.
The studio has obviously been secretive about the potential cameos in the highly- anticipated sequel, word has it that the lawyer/superhero Murdock will be providing legal aid to Peter Parker after he is framed for the death of Mysterio.
Fisk is rumored to be featured in the upcoming Hawkeye, which makes sense because he has comic book connections to some of the characters in the new Disney+ series.
Source: Jake's Takes