The re-release of the Avengers: Endgame in theaters this weekend will help the film overtake James Cameron's Avatar at the box office, and let fans see additional content not included in the original cut. Unlike its predecessors, Endgame didn't feature an extra scene after the credits. Instead, the movie ended with the thundering clash of hammer on metal, a call back to Tony Stark first creating his Iron Man armor. However, one pervasive sort of Reddit theory suggests Endgame's re-release will include a post-credits scene in which this noise is revealed to be Doctor Victor von Doom creating the mask for his own iconic armor.
Some connection of Doctor Victor Von Doom with Endgame's re release post- credits scene: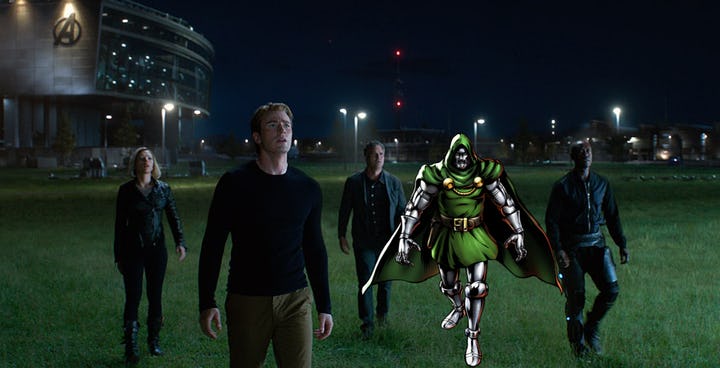 A lot of fans want Doctor Doom to make his debut in the Marvel Cinematic Universe sooner rather than later. As he's something of a counterpart to the Iron Man, as evidenced by Brian Michael Bendis and Alex Maleev's Infamous Iron Man series, the rise of Doom could certainly signify a new era. The theory suggest that. through Doom's combination of technological and magical prowess, he would tie into both the MCU's scientific and mystical characters, becoming something of a villainous lightning rod. This would also fit with the character's rivalry with the Avengers, showcased in numerous comic book arcs, as well as in shows such as Avengers: Earth's Mightiest Heroes.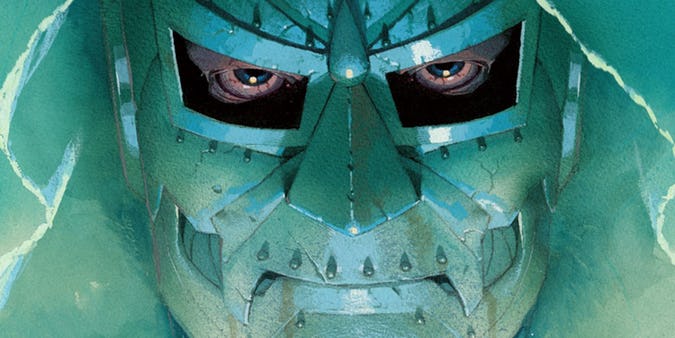 Another reason to insert such a scene would be the obvious hype and speculation generated by the character's inclusion. With the end of the Infinity Saga and many fan favorite characters now retired in one fashion or another, Marvel could incorporate characters such as Doctor Doom to create buzz, as he's certainly a high-caliber villain.
Endgame re-release to introduce Doctor Doom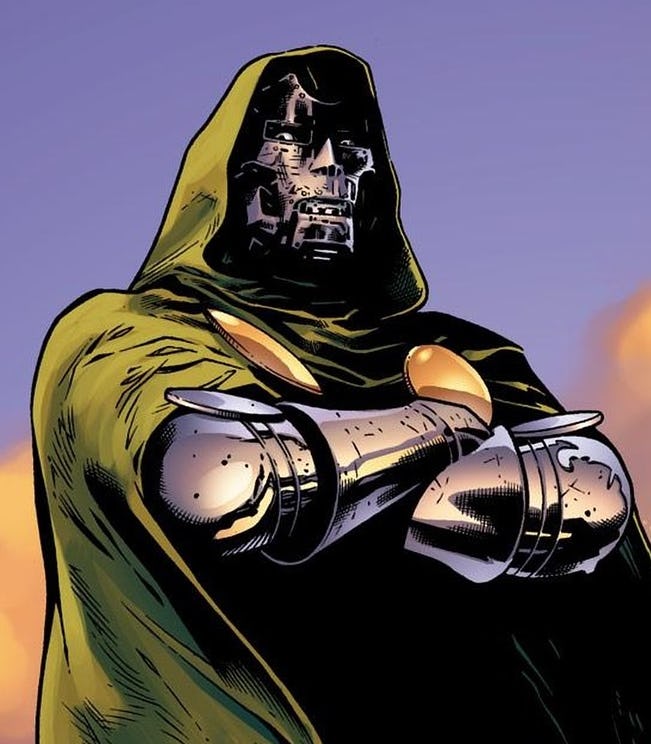 As cool as Doctor Doom's introduction might be, it's extremely unlikely the Endgame re-release will introduce him. Marvel Studios President Kevin Feige previously indicated the Fox characters Disney acquired earlier this year were not part of the studio's five-year plan. Though this was directed more toward characters related to the X-Men than the Fantastic Four, there's no good indication Marvel Studios is fast-tracking the latter. Plus, the Fox/Disney merger only became official about a month before Endgame's release, so it's likely such a scene was never filmed due to Marvel still lacking the film rights to the character at the time.
Doctor Doom: The new Villain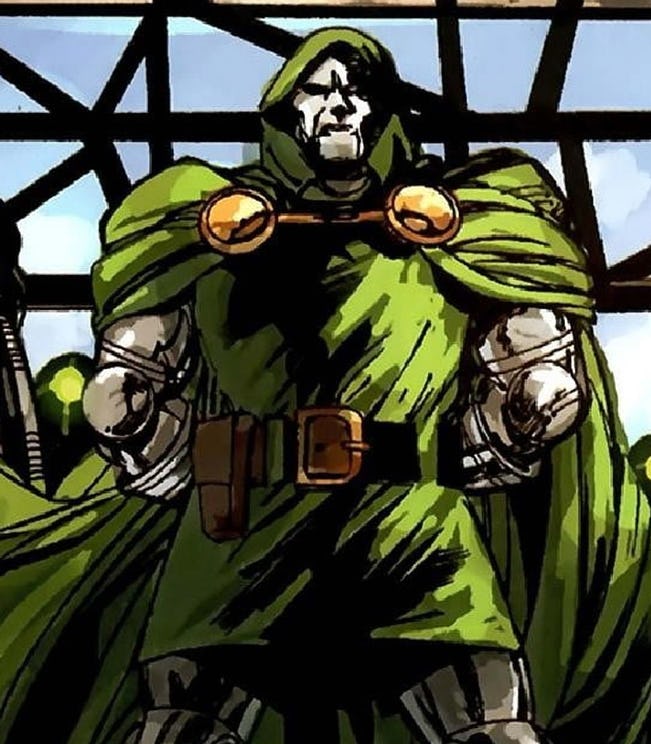 This, of course, doesn't mean Doctor Doom won't be teased in future films, especially if he's the franchise's new major villain. As evidenced by Thanos, Marvel Studios obviously likes to lay the foundation for those characters far in advance of them actually becoming a major, explicit threat. He might also make an appearance or be referenced sooner than five years from now onwards . However, regardless of how they appear, a lot of Fox's former characters will eventually be major players in the MCU and, although Thanos may be gone, it's only a matter of time before Earth's Mightiest Heroes have to contend with Doom.
Star Cast: Avengers Endgame
Directed by Joe and Anthony Russo, Avengers: Endgame stars Robert Downey Jr. as Iron Man, Chris Evans as Captain America, Mark Ruffalo as Bruce Banner, Chris Hemsworth as Thor, Scarlett Johansson as Black Widow, Jeremy Renner as Hawkeye, Brie Larson as Captain Marvel, Paul Rudd as Ant-Man, Don Cheadle as War Machine, Karen Gillan as Nebula, Danai Gurira as Okoye and Bradley Cooper as Rocket, with Gwyneth Paltrow Pepper Potts, Jon Favreau as Happy Hogan, Benedict Wong as Wong, Tessa Thompson as Valkyrie and Josh Brolin as Thanos. The film is in theaters now, and will receive a re-release that includes an introduction by Anthony Russo, an unfinished deleted scene, a tribute to Stan Lee and a sneak peek at Spider-Man: Far From Home.
Source: comicbook , Wegotthiscovered