Olivia Wilde and Harry Styles' relationship has always been controversial. The two met on the set of their upcoming film, Don't Worry Darling, and allegedly started dating while the director was still married to Jason Sudeikis. The two separated at the end of 2020 despite being together for seven years and having two children together. Ever since the director and the singer went public about their relationship, the media has been following their every move.
Also Read: Jason Sudeikis Gets Ted Lassoed as Ex-Wife Olivia Wilde Wins Kid's Custody Case, Will Soon Move into New London Home With Beau Harry Styles
Harry Styles and Olivia Wilde get hounded by paparazzi
Recently, the couple went to have dinner at a restaurant in New York City. The dinner was a private affair, but somehow, the paparazzi found out the couple's location and hounded the place. As the couple exited the restaurant, they were surrounded by tons of paparazzi who were busy flashing their camera lights to capture the couple together. Harry Styles looked visibly annoyed by their presence, but Olivia Wilde had a completely different reaction.
Also Read: "He clearly intended to threaten me": Olivia Wilde Goes Ballistic as Ex-Partner Ted Lasso Star Jason Sudeikis Embarrasses Her With Publicly Served Legal Papers After Wilde's Affair With Harry Styles Goes Public
Olivia Wilde loves the attention she is getting due to her relationship with Harry Styles
In the pictures, the director can be seen with a smug smile on her face. Her expression implies that she was unbothered by the presence of millions of photographers capturing her every move. Moreover, she seemed to be happy to be the center of attention for the media. Her pictures made the pop singer's fans furious and led them to believe that the director called the paparazzi to the location for publicity.
Also Read: James Gunn Gives Disheartening Update for Harry Styles Fans, Denies Starfox Role in Guardians of the Galaxy Vol. 3
Twitter rages against Olivia Wilde's smug smile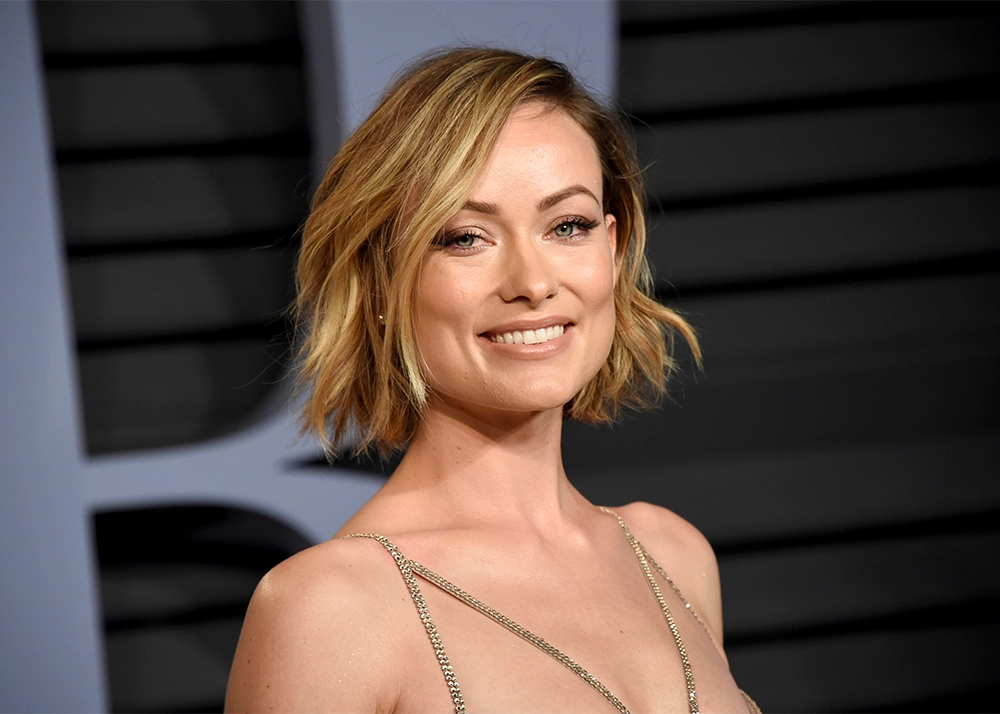 Several fans took to Twitter to criticize the director as well as the paparazzi.
CELEBRITIES ARE NOT ZOO ANIMALS!! imagine coming out to this 🤬 hope manager of the year and his trash stunt are proud of calling all these paps. no one deserves to have to deal with this just to get to their vehicle 🤷🏼‍♀️ i hate pap month already! #FreeHarry #timesupolivia pic.twitter.com/TMwGEzD2QJ

— jenna ✌🏻 (@jennamaree_xx) August 19, 2022
The fans came prepared so that means.. they definitely called the paparazzi. #timesupolivia #FreeHarry #HarryStyles pic.twitter.com/FTR4b7PvdQ

— Harry28🍄|| (@larryy055) August 19, 2022
This makes me fucking sick to my stomach. How they think this is ever going to create a positive opinion from the public I'll never know. FUCK OFF OLIVIA FUCK OFF JEFF AND FUCK OFF MANAGEMENT. YOU'RE FUCKING KILLING THE MAN #freeharry #FreeHarry #timesupolivia pic.twitter.com/BpSVtbR7gu

— Rhiannon (@helpmejeffree28) August 19, 2022
Her smug smile is so annoying, and Harry looks miserable:(
So disgusting! And of course it's getting papped multiple times in few days because the release date is coming soon, open your eyes this shit is all planned! #FreeHarry pic.twitter.com/cwBN6SEJHr

— Anika²⁸🪦 after ZOUIS😭💛💙🏁🌈 (@larrie_akina525) August 19, 2022
3 pap walks in less than 24h give my baby a break and if tgat receipt is true then let me go cry #FreeHarry pic.twitter.com/t2coLHOYIi

— ᴊᴏʟɪɴᴀ ɪs ʜᴜɴɢʀʏ:ᴘ READING BLOODSPORT (@jolinalovesphh) August 19, 2022
It is time that the paparazzi stop exploiting celebrities for their personal gains. Moreover, the Don't Worry Darling director should learn from this incident and avoid angering the fans to avoid hate.
Don't Worry Darling comes out on 23 September 2022.
Source: Twitter
Also Read: 'Kevin Feige is going to hunt him down': Patton Oswalt Accidentally Slips Eternals 2 Confirmation, Chloe Zhao To Return As Director