The rock'n'roll icon's former wife, Priscilla Presley, once remarked that it had been an extraordinary experience to live in the spotlight ever since she moved in with her ex-husband at the age of 14. 
The autobiography Elvis and Me: The True Story of the Love Between Priscilla Presley and the King of Rock N' Roll was published by Priscilla Presley in 1986. In that book, she made some extremely odd confessions regarding her marriage and late husband. 
Since she moved to Memphis with him when she was 14 years old, she has revealed insights into his musical preferences, promoted his legacy, and investigated the darker aspects of their relationship. Moreover, that is best characterized as 'complicated' over the course of about 50 years. 
Elvis and Priscilla Presley, arguably the most famous couple in music history, were married for an astonishingly brief period of time—just six years. However, they started dating while she was still in high school, years before they actually got married. To date, the late Elvis Presley's ex-wife continues to uphold his memory and abide by his wise advice, "Keep moving. Keep moving. You always keep moving".
Despite the fact that they were a 'legendary duo,' it is also widely acknowledged that the King of Rock 'n' Roll and his queen didn't always get along. Additionally, stories of the marriage of the music legend with Priscilla Presley are still being spread around the globe.
So now, let's take a brief look at the rock and roll couple's enduring love.
Also Read: "I Just Didn't Want To Share Him": Elvis Presley's Wife Priscilla Destroyed His Legacy By Revealing Music Legend Hated Marriage, Could Never Be Faithful To One Woman
Priscilla Presley Was Only 14 When Elvis Presley Fell in Love With Her
When she was only 14 and he was 24, the King of Rock 'n' Roll fell in love with his future wife. And according to reports, Priscilla Presley's parents gave her permission to travel from Los Angeles to Memphis so she could be with her then-boyfriend (Elvis Presley). After seven years of dating, the former couple made the decision to get married. 
Priscilla Presley was reportedly heard saying, "My wedding was very unusual," when asked about her 1967 marriage to the late music legend, according to Vogue. 
But she was fully aware of how popular her ex-husband was all over the world. She had been used to it from starting with the start of her relationship with Elvis Presley when she was just 14 years old. She has been subjected to a great deal of media attention since then. Because of the flattery, Elvis Presley used to receive from women, Priscilla Presley was still by his side.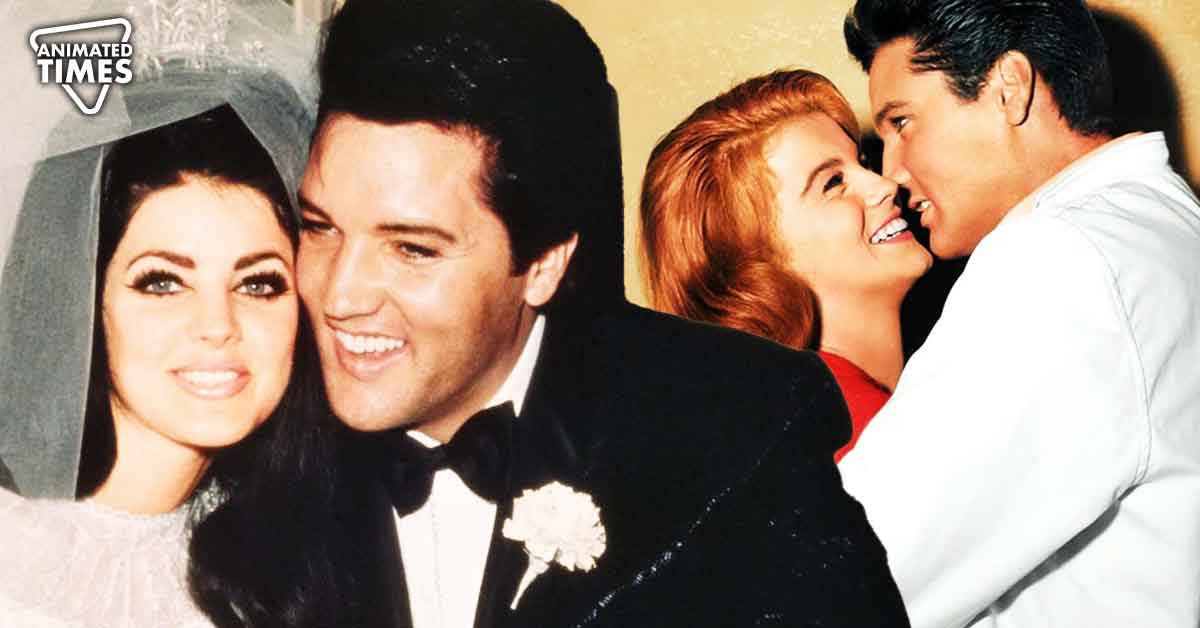 However, she wasn't always the confident public figure she is today. She "had to learn everything," in her own words, about how to conduct herself as the wife of one of the most famous musicians in history, according to People. 
In her autobiography, Elvis and Me, she revealed that these lessons came directly from her ex-husband. Nine months after their marriage in 1967, the former couple welcomed their daughter, Lisa Marie Presley, who died at the age of 54 on January 12, 2023. 
Also Read: While Suing Granddaughter Riley Keough For $35M Will, Lisa Marie Presley's Money-Hungry Mom Priscilla Also Cashing In On Elvis' Legacy With New Netflix Series 'Agent Elvis'
And She Revealed Some Terrifying Details About Her Late Husband 
The cultural icon that Elvis Presley left behind has no equal, but that doesn't mean that his legacy is free of flaws. There has been much said and written about the late singer's explosive nature, which was often confirmed by his longtime partner, Priscilla Presley. In an interview with People, she said, "He'd get his gun out and blow it up if he saw somebody he didn't like on the TV."
According to the book, Elvis Presley: A Southern Life, the King of Rock 'n' Roll is said to have had a sexual encounter with a teenage fan in 1954. His c*ndom reportedly ruptured during s*x, and not knowing what to do, he brought the girl to the hospital, admitted her, and then he left.
Additionally, Priscilla Presley described an uncomfortable s*xual encounter in her book, Elvis and Me, in which Elvis Presley seemed to force himself on her after suspecting she had an affair and instructed her, "This is how a real man makes love to a woman." 
The release of the biopic of Elvis Presley of the same name, which was directed by Baz Luhrmann and had its premiere at Cannes, brought Priscilla Presley back into the spotlight in the summer of 2022. Moreover, it even garnered the longest-standing ovation of the festival for 12 minutes.
Also Read: Late Music Legend Lisa Marie Presley's Daughter Riley Keough Was Reportedly Very Close To Grandma Priscilla Until Lisa Marie Left Her Daughter Elvis' Memphis Mansion And $35M In Her Will, Left Her Mom With Nothing
Source- Elvis and Me;  The Things